Scoop: VP, CHC discussed digital banking for Northern Triangle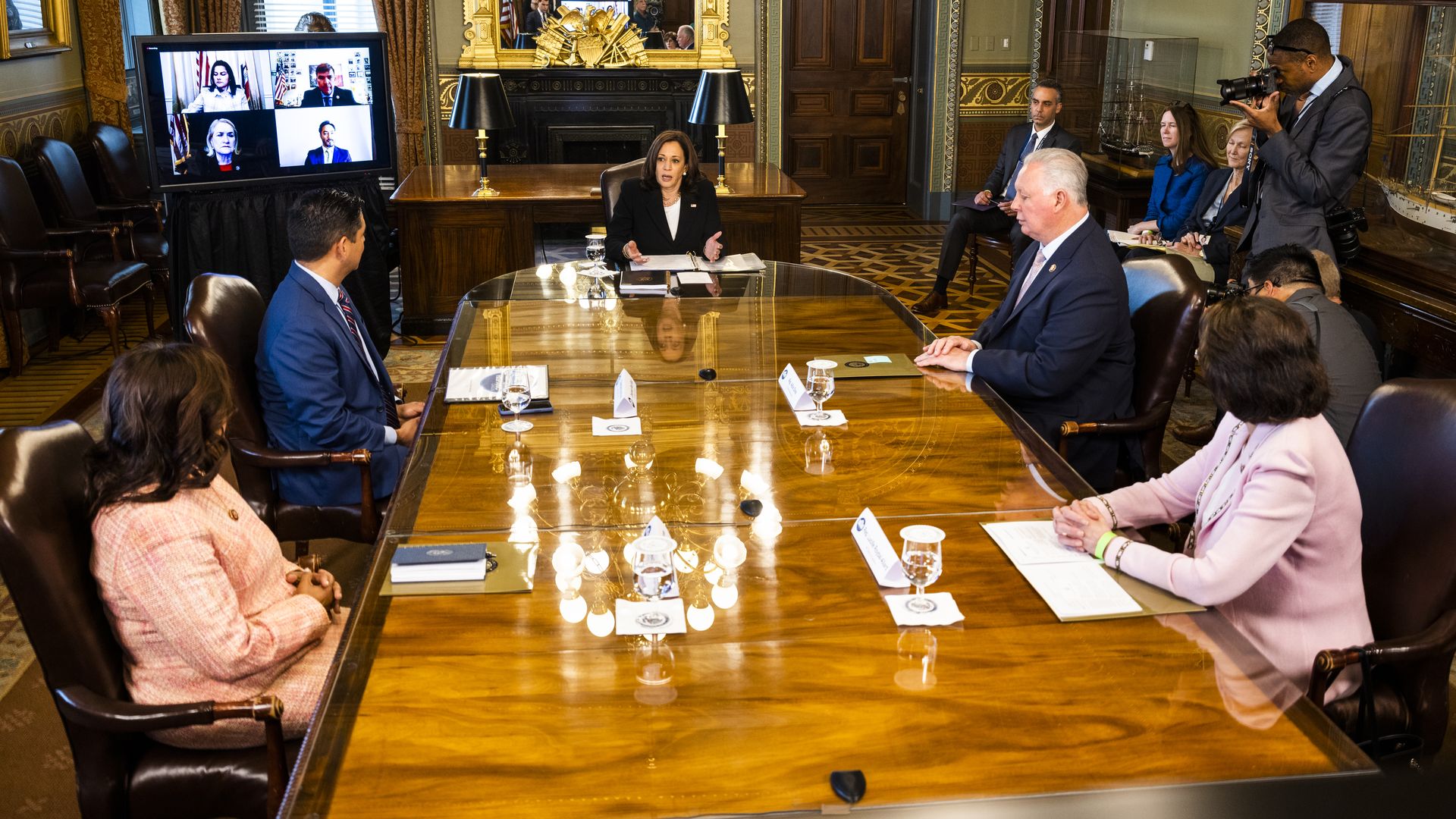 Vice President Kamala Harris and members of the Congressional Hispanic Caucus this week discussed options for micro-lending and digital banking technology in the Northern Triangle to help address a root cause of the immigration crisis, Axios has learned.
Why it matters: Developing infrastructure to disburse foreign assistance more directly is one way to guarantee Central American residents of Guatemala, El Salvador and Honduras receive U.S. support amid concerns about local government corruption.
The topic was broached during a CHC meeting with Harris on Monday and gives some insight into one strategy the administration is considering to redistribute humanitarian assistance to people who often feel compelled to seek refuge in the U.S.
The White House also announced $310 million in humanitarian relief and to address food insecurity in the Northern Triangle region in April.
The big picture: Northern Triangle governments have struggled with stability and transparency, which has hamstrung economic success for their citizens.
Environmental disasters, gang violence and, more recently, the COVID-19 pandemic have fueled the desire to migrate north.
Digital banking technology has increasingly become more popular abroad as a way to quickly distribute foreign aid directly to citizens.
More people in developing countries have cellphones and can download mobile money applications easier than accessing traditional banking systems.
What they're saying: "There's a whole big segment in most developing countries that don't have access to traditional lending mechanisms, and digital is much quicker, transparent and equitable," George Ingram, a fellow at the Brookings Institution, told Axios.
"And there's less opportunity for corruption," he said. "You don't have the middleman."
But, but, but: Republican lawmakers are expected to resist the idea.
They've been critical of the vice president's work on immigration, calling her out for not traveling to the U.S.-Mexico border to date.
Increasing money to the region would also be a reversal from the Trump administration, whose strategy was to cut funding to the area.
Go deeper