The global impact of Black Lives Matter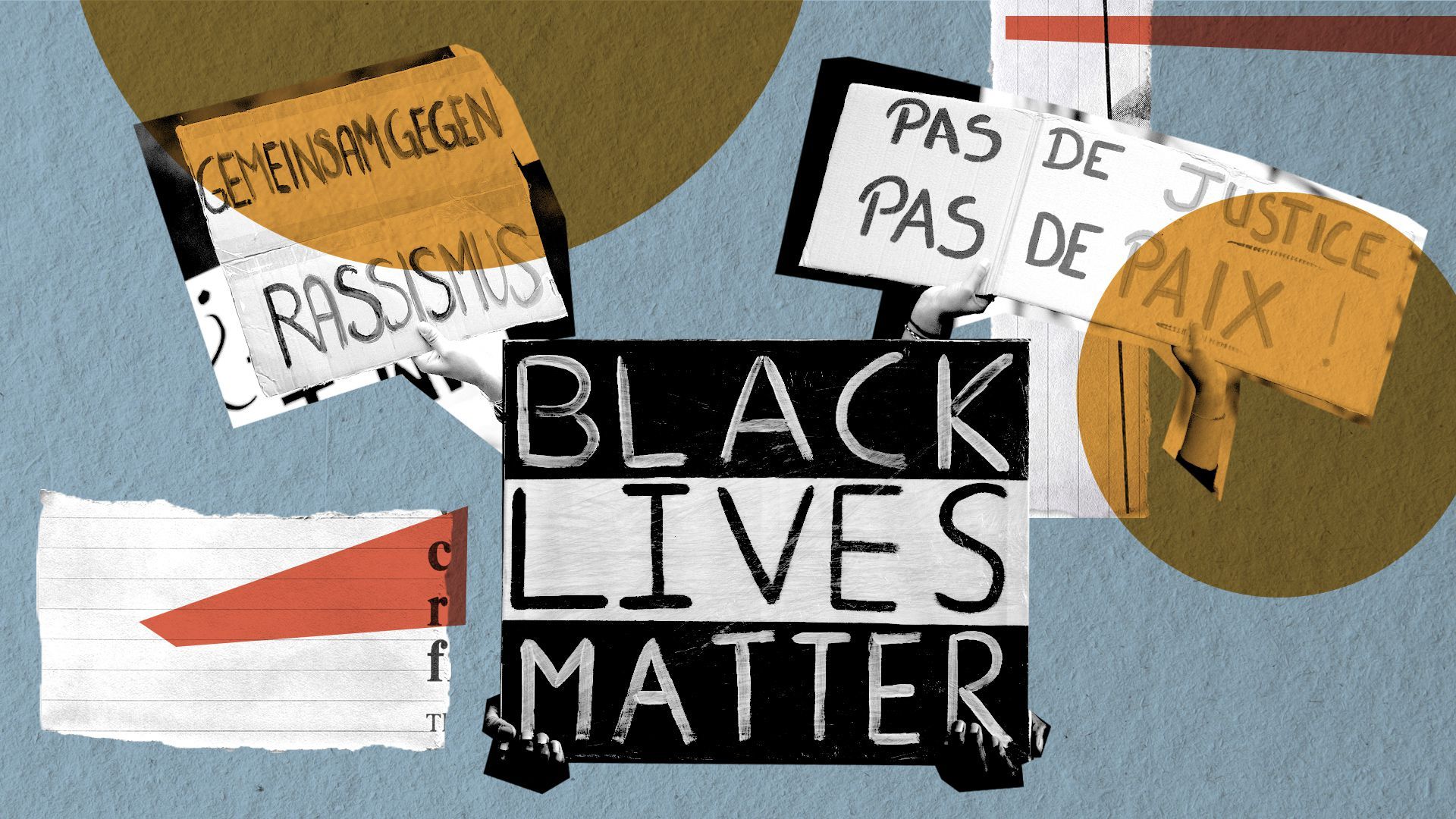 The killing of George Floyd didn't just lead to the massive Black Lives Matter protests in the U.S. It inspired demonstrations against the ravages of racism and police brutality in other countries, too.
The big picture: The movement raised people's awareness of the problems, but hit roadblocks when it came to structural change.
France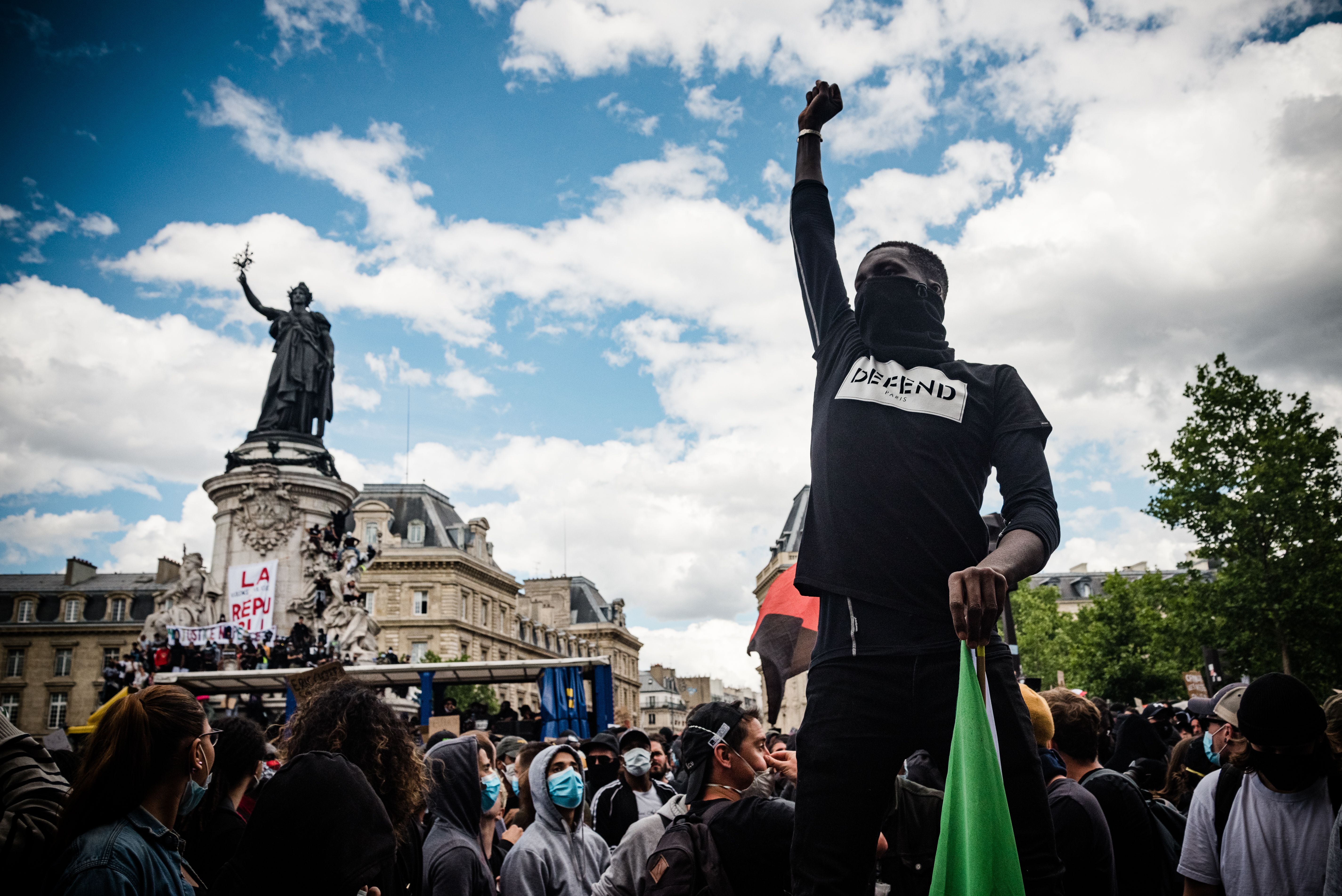 France's Black Lives Matter protests were propelled both by the events in the U.S. and by prominent cases at home — such as those of Adama Traoré and Cedric Chouviat — that increased scrutiny of police tactics.
The big picture: The demonstrations put pressure on politicians to take action, but what resulted was "a few official statements" and ultimately "no serious change," said Anne-Sophie Simpere, an advocacy officer for Amnesty International France.
The government set up a platform to record discriminatory police stops and a free hotline, but these improvements are undermined by the fact that the authorities continue to deny that discriminatory checks exist, Simpere noted.
Of note: France's powerful police unions have resisted changes. In June 2020, the government announced it would ban chokeholds as a police tactic, but protests by police prompted the decision to be reversed quickly.
A new security bill that bans filming the police spurred months of protests last winter, but was nevertheless approved by lawmakers in April.
The bottom line: The protests helped raise awareness and brought out a larger coalition of demonstrators than usual, but Simpere concluded that "racism is still a topic our country doesn't want to face."
Australia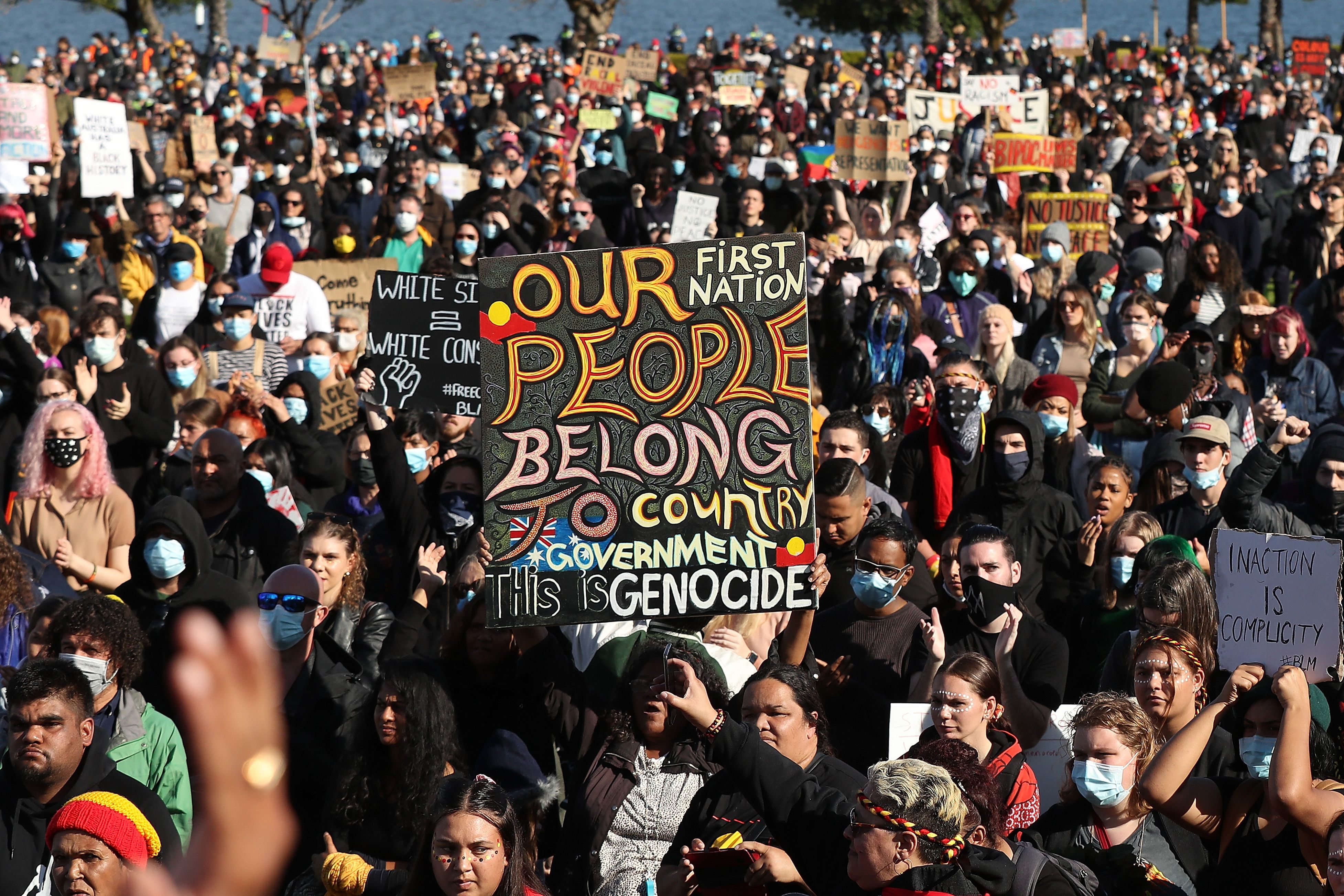 Black Lives Matter protests across Australia highlighted the targeting of Aboriginal Australians by the country's police.
The state of play: Aboriginal Australians experience racism "in the most pronounced way," according to Tim Soutphommasane, a professor at the University of Sydney and Australia's former Race Discrimination Commissioner.
More than 29% of prisoners in Australia are Aboriginal, despite the fact that they comprise only about 3% of the total population.
"There has also been a long history of Aboriginal people dying in disproportionate numbers while in custody," Soutphommasane noted.
The big picture: Australia's government has had a "skeptical" response towards the anti-racism protests, Soutphommasane said.
What he's saying: "Has it changed Australian society, or prompted a stronger stance against racism from our institutions? One year on, it hasn't," Soutphommasane said.
"[T]here remain significant parts of Australian society that regard it a greater offense to call someone racist than to perpetrate racism."
What's next: In April, Australia's Labor Party proposed a plan to try to reduce incarceration rates of Aboriginal people if it wins next year's elections.
England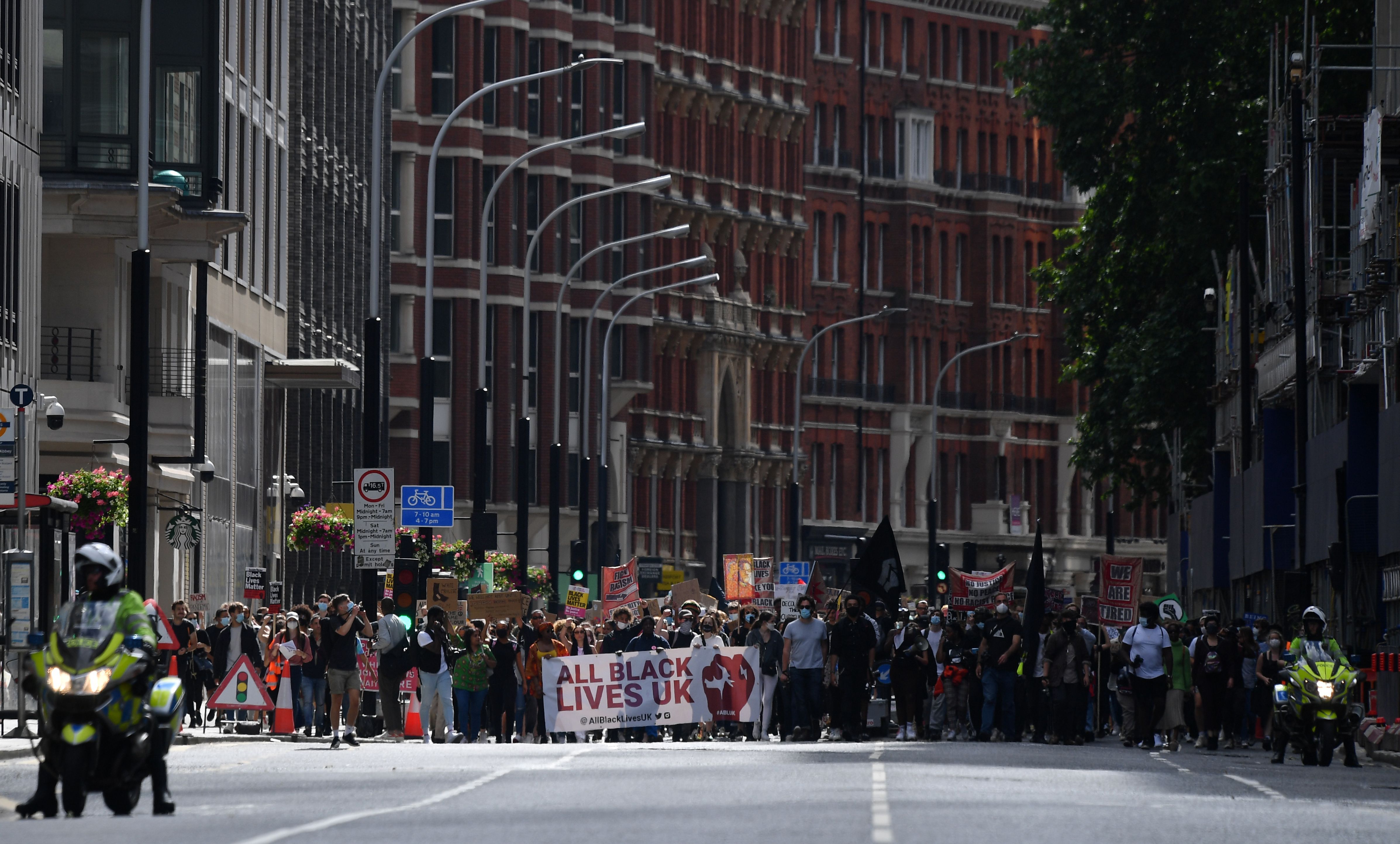 Following mass demonstrations across the U.K. in June 2020, Prime Minister Boris Johnson vowed to create a commission to study all "aspects of inequality," per the BBC.
What came next: The resulting report was published in March and slammed by activists for downplaying the role of systemic racism in the country.
"Put simply we no longer see a Britain where the system is deliberately rigged against ethnic minorities," the report stated.
The big picture: "The Black Lives Matter protests in Britain in 2020 have very little impact on changing policing practice," said Kevin Blowe, a campaigns coordinator at the Network for Police Monitoring.
Figures high up in the police force have rejected charges of institutional racism and criticized the sharing of videos showing police abusing their powers, Blowe said.
He added that the reasons behind the protests, including disproportionate stops by police and the targeting of Black communities for coronavirus fines, have been "brushed aside by the police."
The bottom line: "That isn't to say that the protests failed to achieve anything last year. They have unquestionably forced the spotlight back on racist policing in Britain," Blowe said. But he cautioned that the "gulf" between police and activists "is as wide today as it has ever been."
Mexico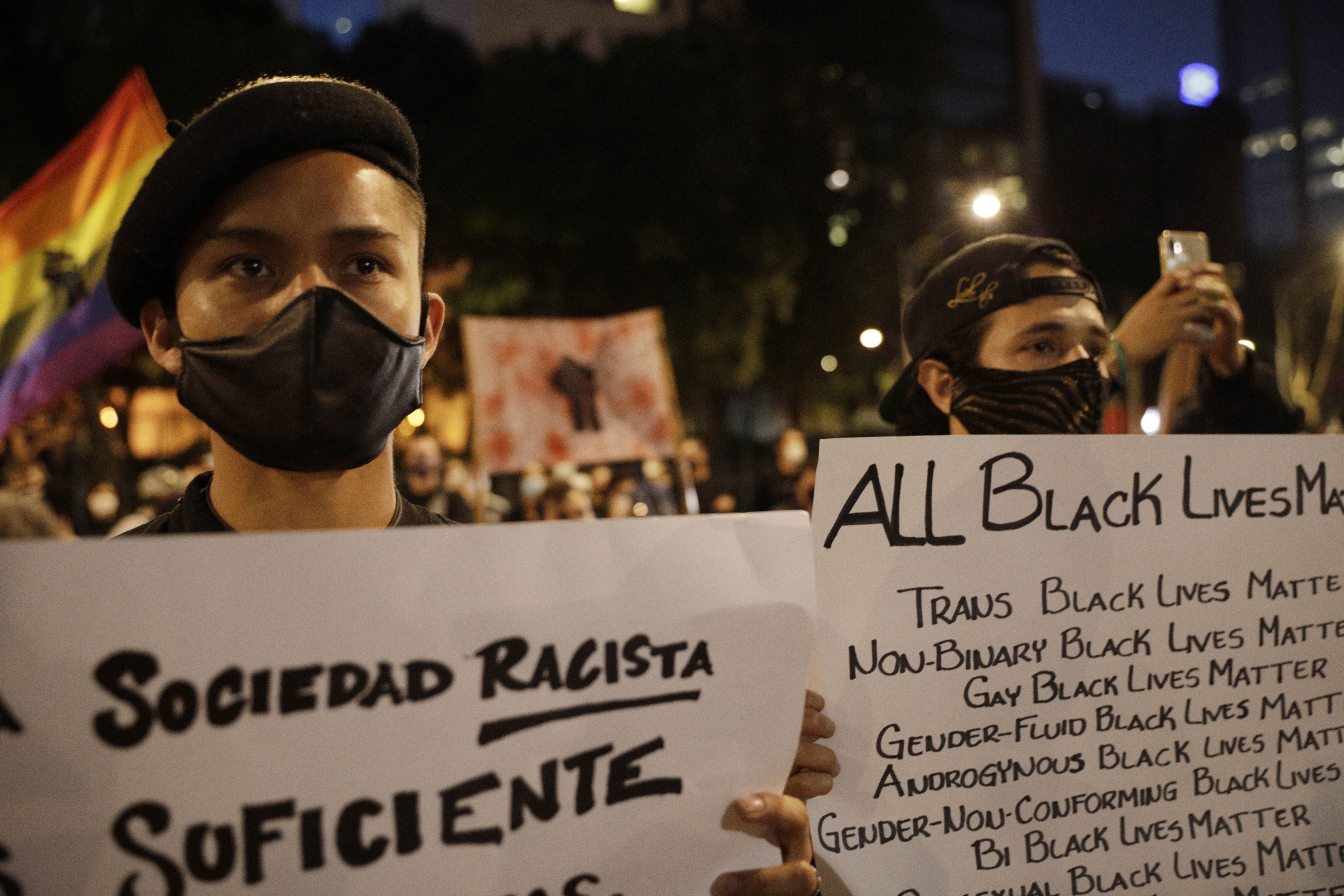 Black Lives Matter protests in Mexico were inspired by the movement in the U.S., but were also fueled by police brutality cases at home.
Driving the news: Giovanni López died while in police custody in Jalisco state in May, and police killed Victoria Esperanza Salazar, a refugee from El Salvador, in March.
The big picture: While the officers believed to be involved in these cases were arrested, Mexico hasn't seen structural changes to policing in the last year and the government has been dismissive of police brutality concerns, Erika Guevara-Rosas, Americas director at Amnesty International, told Axios.
Instead, Mexico continues to deploy its military violently against migrants and asylum seekers — many of whom are Indigenous or Black, she added.
The bottom line: "Mexican society may be more conscious today about racism and police violence, but sadly we have not seen any transformative action from the authorities to put an end to racism, classism, xenophobia or police brutality," Guevara-Rosas said.
Go deeper:
Go deeper