GOP bemoans White House's $550B cut to infrastructure proposal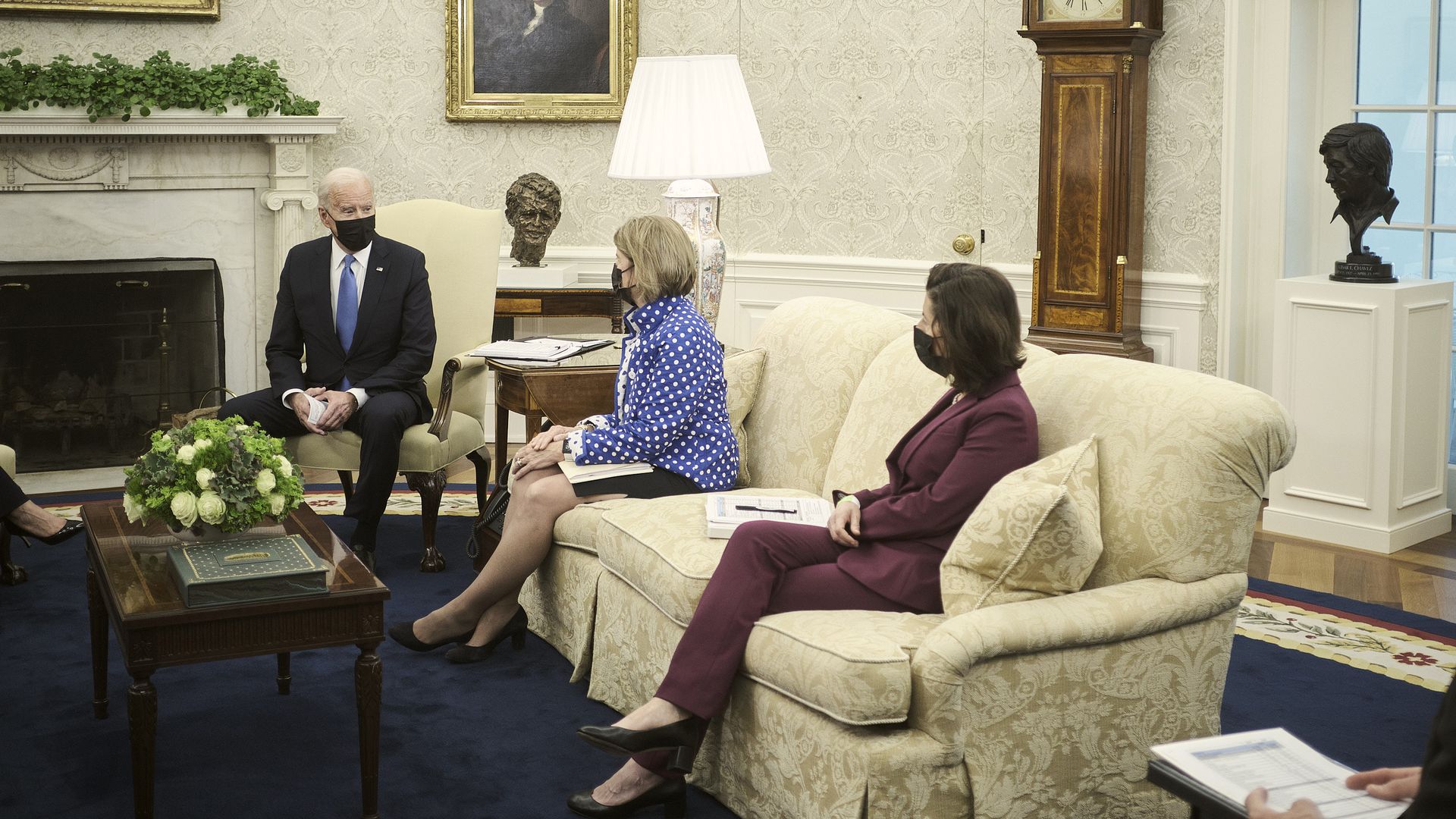 The White House offered Senate Republicans a $1.7 trillion infrastructure counteroffer, a $550 billion cut from the original proposal, in "the spirit of finding common ground," press secretary Jen Psaki said Friday.
The big picture: The price tag is still billions of dollars more than Republicans' proposal, and a spokesperson for Sen. Shelley Moore Capito (R-W.Va.), the lead GOP negotiator, said Friday's offer remained "well above the range of what can pass Congress with bipartisan support," per Politico.
Details: The White House and Senate Republicans met earlier this week. Friday's proposed changes to the president's American Jobs Plan would shift spending on research and development, supply chains, manufacturing and small business to other proposals.
Psaki said the latest proposal slashes expenditures on broadband, roads, bridges and other major projects to close in on Republicans' bottom line. Still, President Biden's team is pushing for investments in new veterans hospitals, rail and green energy projects.
What they're saying: "This proposal exhibits a willingness to come down in size, giving on some ideas that are important to the president ... while also staying firm in areas that are most vital to building our infrastructure and industries of the future," Psaki said at Friday's press briefing.
The counterproposal highlights the president's pledge not to raise taxes for people making less than $400,000 a year, per Psaki.
It also encourages Republicans to "take a fresh look" at the fact that many corporations and individuals in the highest income bracket can afford to pay more taxes, Psaki added.
Yes, but: "Based on today's meeting, the groups seem further apart after two meetings with White House staff than they were after one meeting with President Biden," Capito's spokesperson said, per Politico.
What to watch via AP: "The president's team is holding to a soft Memorial Day deadline it had set to determine whether a deal was within reach."
Go deeper