Prominent investors jump into the climate risk space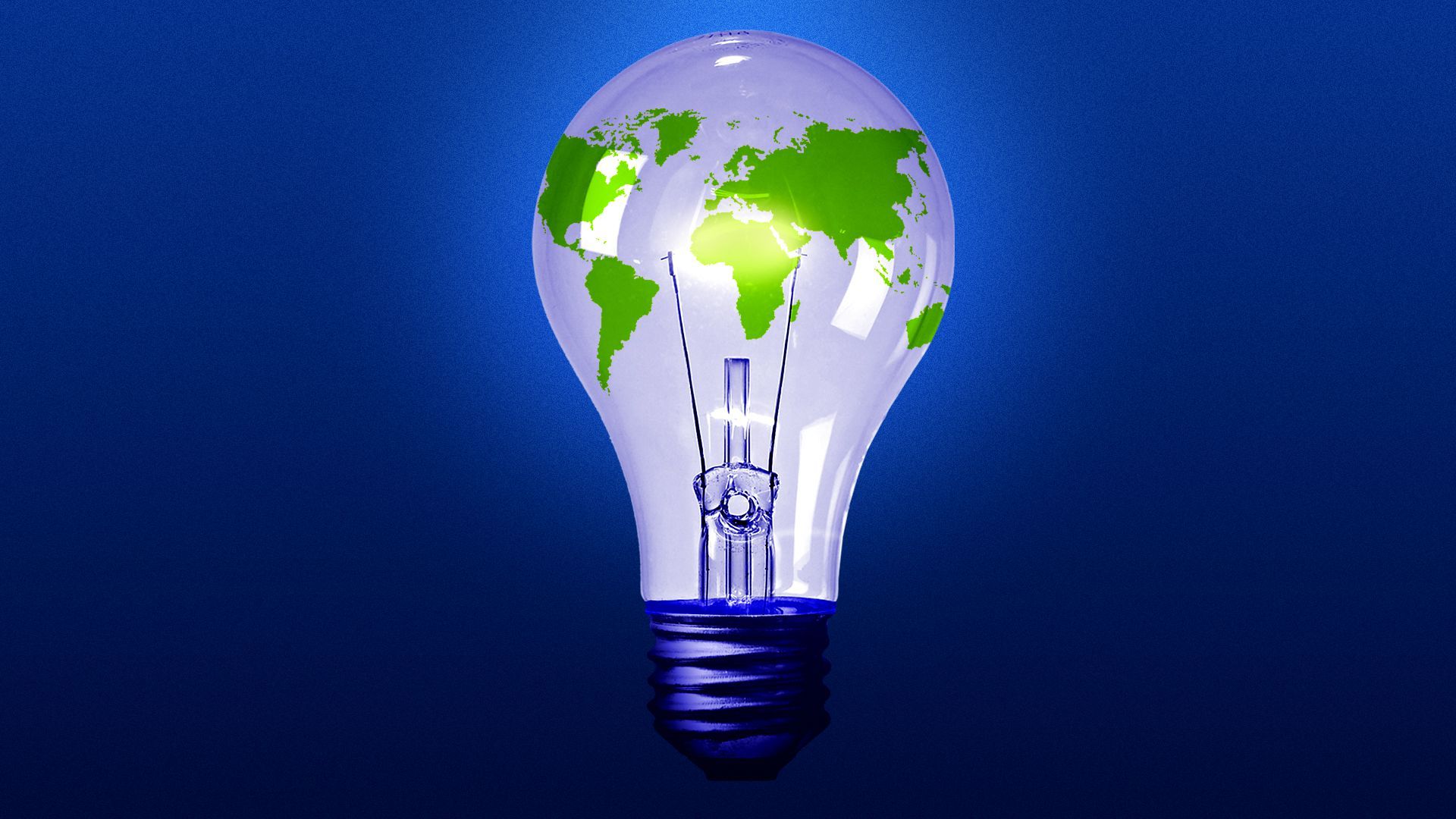 Big name investors are putting new capital behind "climate intelligence" — the sophisticated analytics that companies and governments will need to uncover and reduce risk in a warming world.
Why it matters: With the effects of climate change already visible in the form of extreme weather events and sea level rise, companies face increasing pressure from investors and regulators to grapple with their climate-related vulnerabilities.
For a hotel chain, these risks might take the form of exposure to sea level rise in coastal cities, but they could also have business threatened by extreme heat events in other areas in which they operate.
For a construction firm, for example, they could be vulnerable to extreme heat and wind events that prohibit working outdoors.
Driving the news: Chris Sacca and Marc Benioff are among the investors behind a newly announced $30 million Series A round for Cervest, a London-based company that boasts an AI-powered climate intelligence platform.
Sacca is a well-known VC player whose early bets included Twitter and Uber, and he returned last year with a climate-focused fund. Benioff leads software giant Salesforce.
Catch up fast: Cervest announced its funding round Thursday morning, led by the London-based tech VC firm, Draper Esprit.
The company, which currently has about 55 employees, also attracted funding from Sacca's Lowercarbon Capital, Swedish investor Magnus Rausing's UNTITLED, and TIME Ventures, which is Benioff's venture fund.
The money will be used to expand Cervest from its current base in London into more countries across Europe and the U.S., Iggy Bassi, the company's founder and CEO, tells Axios.
Context: By making their platform open, Cervest seeks to make its clients aware of not just their own risk exposure, but also who else is viewing their climate risks through the same platform, such as their banks and insurers.
This can generate an added business-to-business incentive to reduce risk exposure, Bassi told Axios. The starting point, he said, is a massive database of the world's physical assets, which the company is continuously updating via a platform it calls EarthScan.
"You're kind of creating this new symmetry," Bassi said, where everyone involved with a particular asset, from the operator to the bank that owns the building is seeing the same risk analysis.
The big picture: Climate scientists have been warning about the consequences of climate change for decades (even centuries), but only now are companies and governments beginning to uncover and figure out how to lessen their climate-related risks to avoid a particularly costly future.
The climate intelligence space is young, but other players include Jupiter Intelligence, which boasts contracts with the U.S. government, at least one large bank, several major insurance companies, and two major U.S. cities.
The intrigue: For his part, Jupiter CEO Rich Sorkin doesn't sound concerned about Cervest's expansion, telling Axios via email that the company, "Isn't material on our competitive landscape, although we wish them well."
"We believe that climate risk management will be a major industry, and we think there will be room for multiple companies. We're confident that we offer the most complete and powerful tools and services in this space," Sorkin said.
In addition, in the U.S. there is Demex, First Street Foundation, which is a nonprofit focused on flood risk, the Rhodium Group, KatRisk LLC, The Climate Service, and others operating within the broader risk management sector.
The trend toward climate risk disclosure is providing a tailwind for the nascent industry, particularly in the U.K. and Europe, but also in the U.S. where the White House, Treasury Department, SEC, and Federal Reserve are all studying the issue and poised to implement policies.
How it works: According to Steven Bennett, co-founder of the Demex Group, money is going into three different types of weather and climate resilience companies, most of which are focused on extreme weather events.
"All-in-all, well over $200-million have recently flowed into early-stage companies that focus on extreme weather events driven by climate change," Bennett told Axios via email.
Some firms "Help customers assess risk and plan for climate-driven extreme weather," he said. Others, "Help customers operate in the face of extreme events," while still more, including his own firm, "Provide for financial recovery after the event is over."
He said Kettle, Jupiter, Cape and Cervest would all fall into the first category. Companies like Tomorrow.io and Everstream Analytics (which bought Bennett's previous company, Riskpulse, for over $20 million) populate the second type, while Demex, Descartes and Arbol would fall into the third.
What we're watching: Many more companies are likely to spring up in this area, particularly with the increasing capabilities of machine learning and AI, along with dramatic cost reductions in access to space. More funding announcements are likely in the near future.
Go deeper