UN head: "If there is a hell on earth, it is the lives of children in Gaza"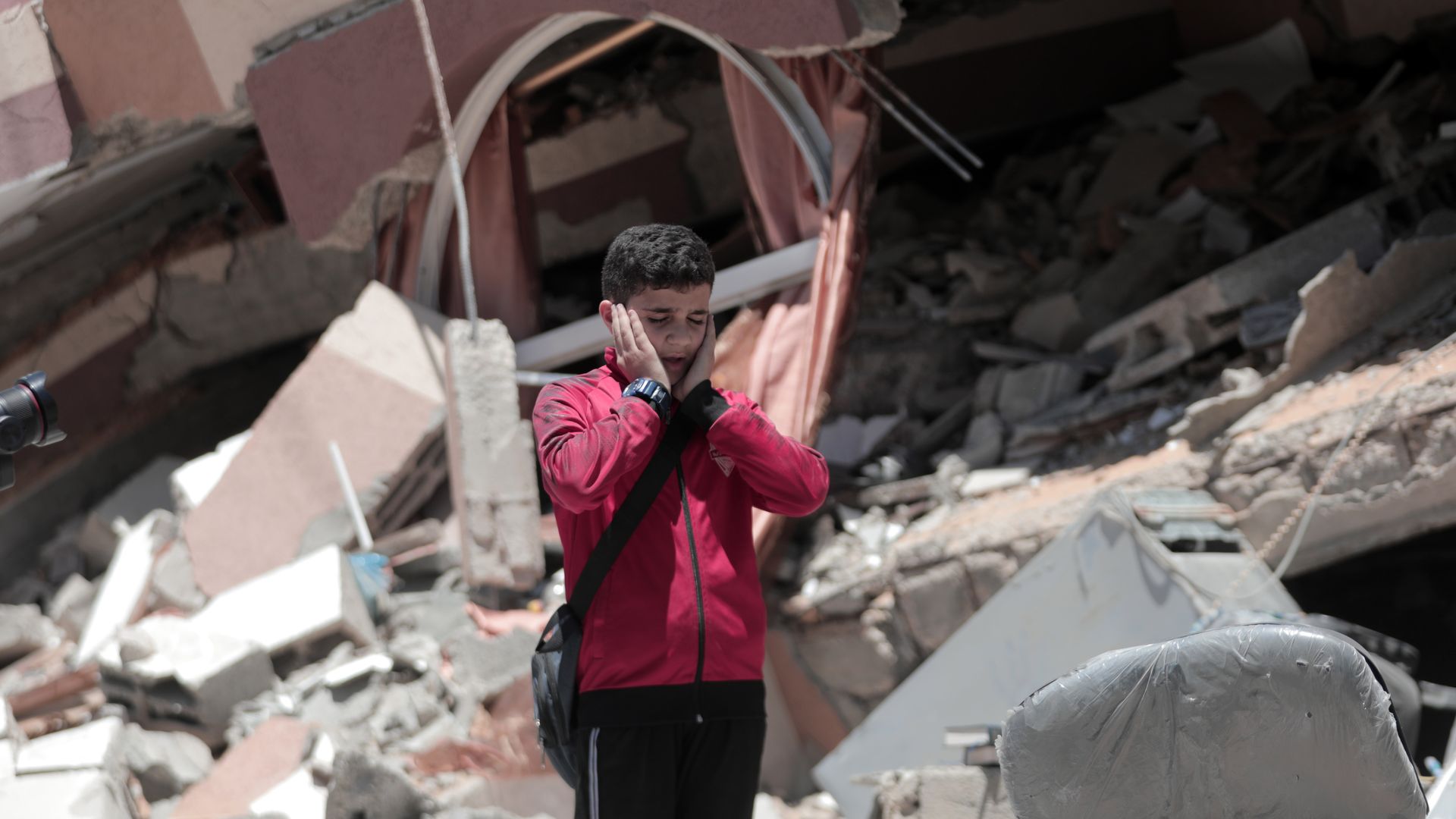 United Nations Secretary-General António Guterres said Thursday he is "deeply concerned" by Israel's continued demolitions and evictions in the West Bank, calling "all settlement activities" illegal under international law. 
Why it matters: Violence between Israel and Hamas erupted after Israeli forces began forcibly evicting Palestinian families during the last days of Ramadan. The crisis has killed at least 208 Palestinians and 12 people in Israel — including at least 61 Palestinian children and two children in Israel, per the UN.
What he's saying: "The fighting has left thousands of Palestinians homeless, and forced over fifty thousand people to leave their homes and seek shelter in UNRWA schools, mosques, and other places with little access to water, food, hygiene or health services," he said at the UN General Assembly meeting.
"Airstrikes have damaged several hospitals, which were already short of supplies due to years of debilitating closures exacerbated by the COVID-19 pandemic."

"If there is a hell on earth, it is the lives of children in Gaza," he said.
"I urge the Israeli authorities to abide by the laws governing armed conflict, including the proportionate use of force," he added.

Guterres also condemned Hamas' rockets, which have "reached as far as Tel Aviv and its suburbs," and warned that "this conflict creates an environment that is ripe for exploitation by radicals and extremists."
He ended by reiterating the need to allow for a two-state solution, adding that the UN officials will undertake diplomatic efforts within the region and with international partners to secure an end to the violence.
Go deeper