Sanders to introduce resolution opposing $735 million arms sale to Israel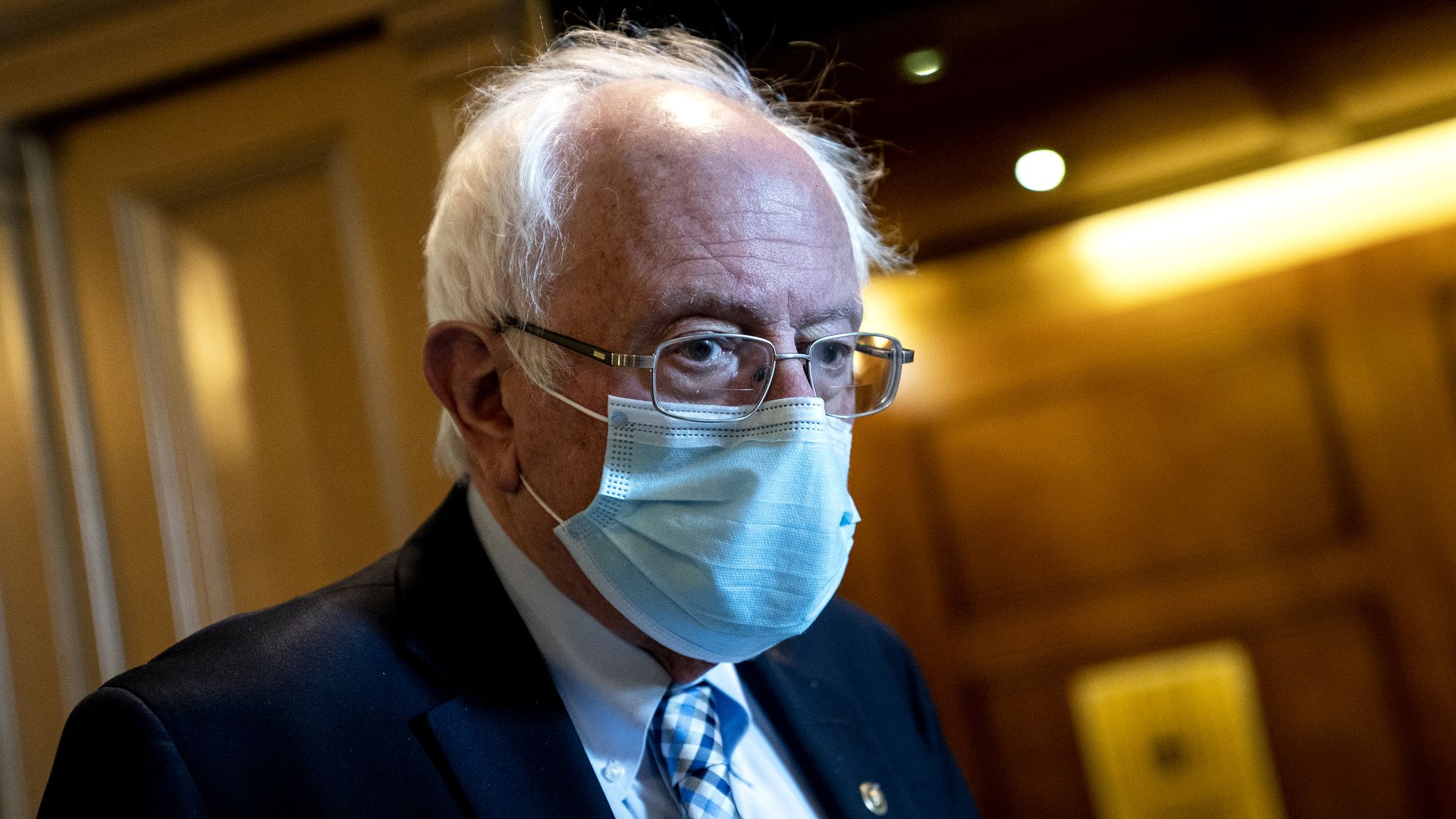 Sen. Bernie Sanders (I-Vt.) will introduce a resolution on Thursday opposing the U.S. sale of $735 million in precision-guided weapons to the Israeli government, the Washington Post reports.
Why it matters: The sale comes amid the worst spate of violence between Israel and Hamas in years. Progressives in Congress have ramped up pressure on Biden to confront Israel on what they view as human rights abuses in Gaza, where at least 230 Palestinians have been killed by Israeli airstrikes, per AP.
Israel's military campaign began in response to Hamas rockets fired at Jerusalem, where police had been cracking on protests over the eviction of several Palestinian families. 12 people in Israel have been killed.
The conflict has engendered the first major fault line between Biden and the left wing of his party, after they largely united to push economic legislation during the first months of his presidency.
Between the lines: Sanders' resolution would likely be guaranteed a vote in the Senate because of the International Security and Arms Export Control Act of 1976, putting senators on the record on where they stand on the Israeli arms sales, the Post notes.
It only needs a simple majority to pass the Senate, but two-thirds of both chambers would need to approve it to override a Biden veto.
Progressive Reps. Alexandria Ocasio-Cortez (D-N.Y.), Mark Pocan (D-Wis.), and Rashida Tlaib (D-Mich.) introduced similar legislation in the House on Wednesday.
The big picture: The issue of domestic pressure from Congress has been raised on at least three calls in which top Biden officials pushed their Israeli counterparts toward de-escalation, Axios' Barak Ravid reports.
What they're saying: "At a moment when U.S.-made bombs are devastating Gaza, and killing women and children, we cannot simply let another huge arms sale go through without even a congressional debate," Sanders told the Post in a statement.
"I believe that the United States must help lead the way to a peaceful and prosperous future for both Israelis and Palestinians. We need to take a hard look at whether the sale of these weapons is actually helping do that, or whether it is simply fueling conflict."
Go deeper: U.S. backing on Gaza won't last much longer, Blinken tells Israeli counterpart
Go deeper