Central bank taper timelines start to come into focus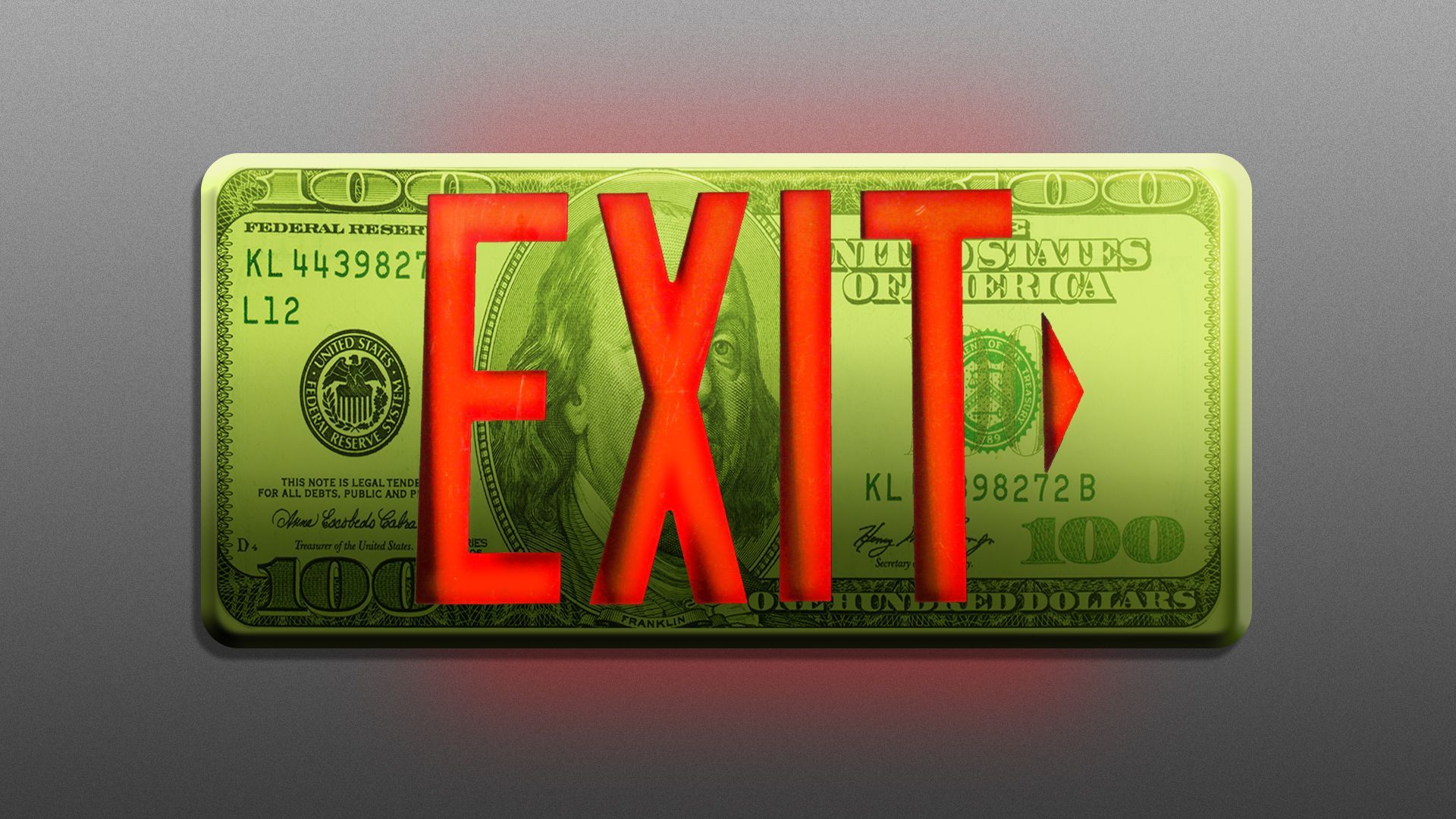 Central banks around the globe are beginning to eye the exit ramp.
Why it matters: As parts of the world are starting to rebound from the depth of the pandemic, investors are sketching out timetables for when central banks will pull back on those pandemic-era emergency programs that have helped ignite a financial asset boom.
Make no mistake, it's early days and there's still an extraordinary level of monetary stimulus underpinning the global markets and economy.
Driving the news: Minutes released Wednesday from the Fed's April policy meeting show some officials suggested that it "might be appropriate" to discuss the possibility of beginning to taper in upcoming meetings — if the economy continues to make "rapid progress."
But, but, but: Since that meeting, there are more questions about the state of the labor market recovery, thanks to the April jobs report that missed expectations by a mile.
What's happening:
Canada's central bank last month it said it would scale back its purchases and moved up timing for a potential rate hike to year-end 2022. That's still a ways away, but it's among the most hawkish moves yet in a major economy.
The Bank of England is slowing the pace of its weekly bond purchases, though policymakers overwhelmingly voted to keep the overall size of the program — a record level of quantitative easing — unchanged. (And BoE's Andrew Bailey says this isn't tapering.)
The European Central Bank's policy meeting in coming weeks is setting up to be a "showdown," Reuters reported this week. The big question is whether it will signal a coming rotation out of its emergency-era bond-buying program and into a more stringent stimulus program.
What to watch: For the Fed, all eyes are on its annual late summer gathering in Jackson Hole — where it's historically signaled important policy shifts.
"Last year it was about the new framework. This year it could be about tapering," Steve Friedman, an economist at MacKay Shields, a subsidiary of New York Life Investments, tells Axios.
Of note: That framework shift — a new inflation targeting regime after years of it running below its 2% goal — "drives some of the differences" between when the Fed will back off compared to other global central banks.
The Bank of Japan — also trying to engineer an inflation overshoot — signaled late last month it could extend pandemic-era emergency programs beyond the current September cut-off date.
The bottom line: The monetary stimulus faucet won't abruptly turn off.
In the case of the Fed, it's "repeatedly said it will provide a long runway of guidance before tapering begins. This is the front end of that runway," Tim Duy, chief economist at SGH Macro Advisors, told the Wall Street Journal about the Fed minutes.
Go deeper