Biden signs anti-Asian hate crimes bill into law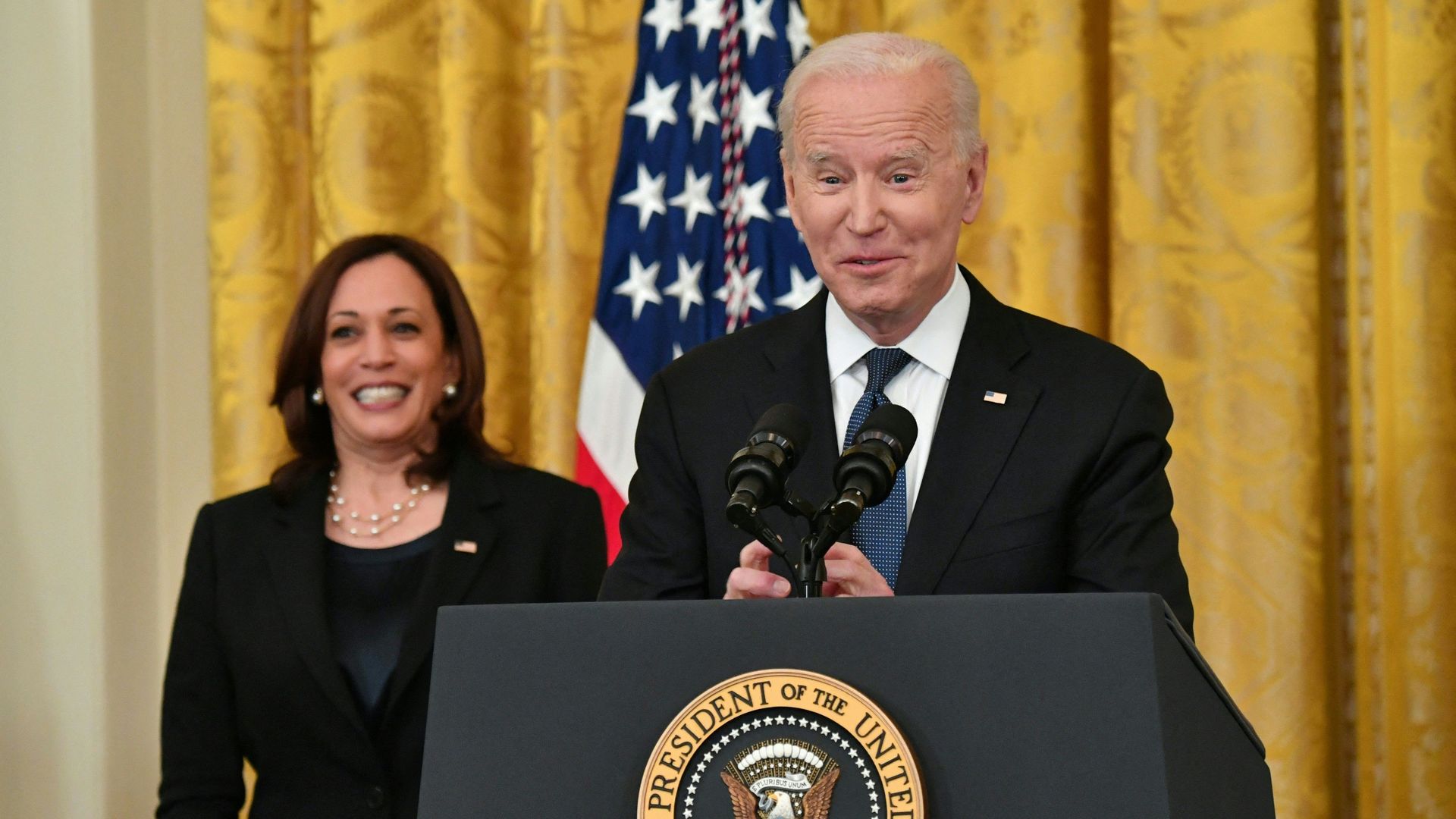 President Biden on Thursday signed into law the COVID-19 Hate Crimes Act after the House of Representatives voted to approve it this week.
Why it matters: The legislation is one of the federal government's first effort to address the rise of anti-Asian attacks during the pandemic, with one in four Asian Americans saying that they have experienced a hate incident.
What they're saying: "I believe with every fiber of my being, that there are simple core values and beliefs that should bring us together as Americans. One of them is standing together against hate, against racism — the ugly poison that has long haunted and plagued our nation," Biden said in a speech ahead of the signing.
Too many Asian Americans woke up this past year "genuinely fearing for their safety," Biden added.
"For centuries, Asian Americans, Native Hawaiians, Pacific Islanders — diverse and vibrant communities — have helped build this nation, only to be often stepped over, forgotten or ignored," Biden said. "Lived here for generations and are still considered by some the 'other.'"
"History will remember this day and this moment when our nation took action to combat hate," Vice President Kamala Harris said.
"This bill brings us one step closer to stopping hate, not only for Asian Americans, but for all Americans," Harris added.
Details: The bill directs the Justice Department to expedite the review of coronavirus-related hate crimes, and to issue guidance to state and local law enforcement officials on how to create online strategies to report such crimes.
Both the DOJ and the Health Department must offer guidance on how to raise awareness on the rise on coronavirus-related hate crimes over the past year.
Between the lines: Over 75 Asian and LGBTQ organizations urged Congress to oppose the legislation last week, arguing it would only bolster policing and disproportionately hurt marginalized communities. Lawmakers maintained that it would boost hate crime tracking and not policing.
Go deeper: Why attacks against the AAPI community are difficult to prosecute as hate crimes
Go deeper