Texas governor signs into law bill banning abortions at six weeks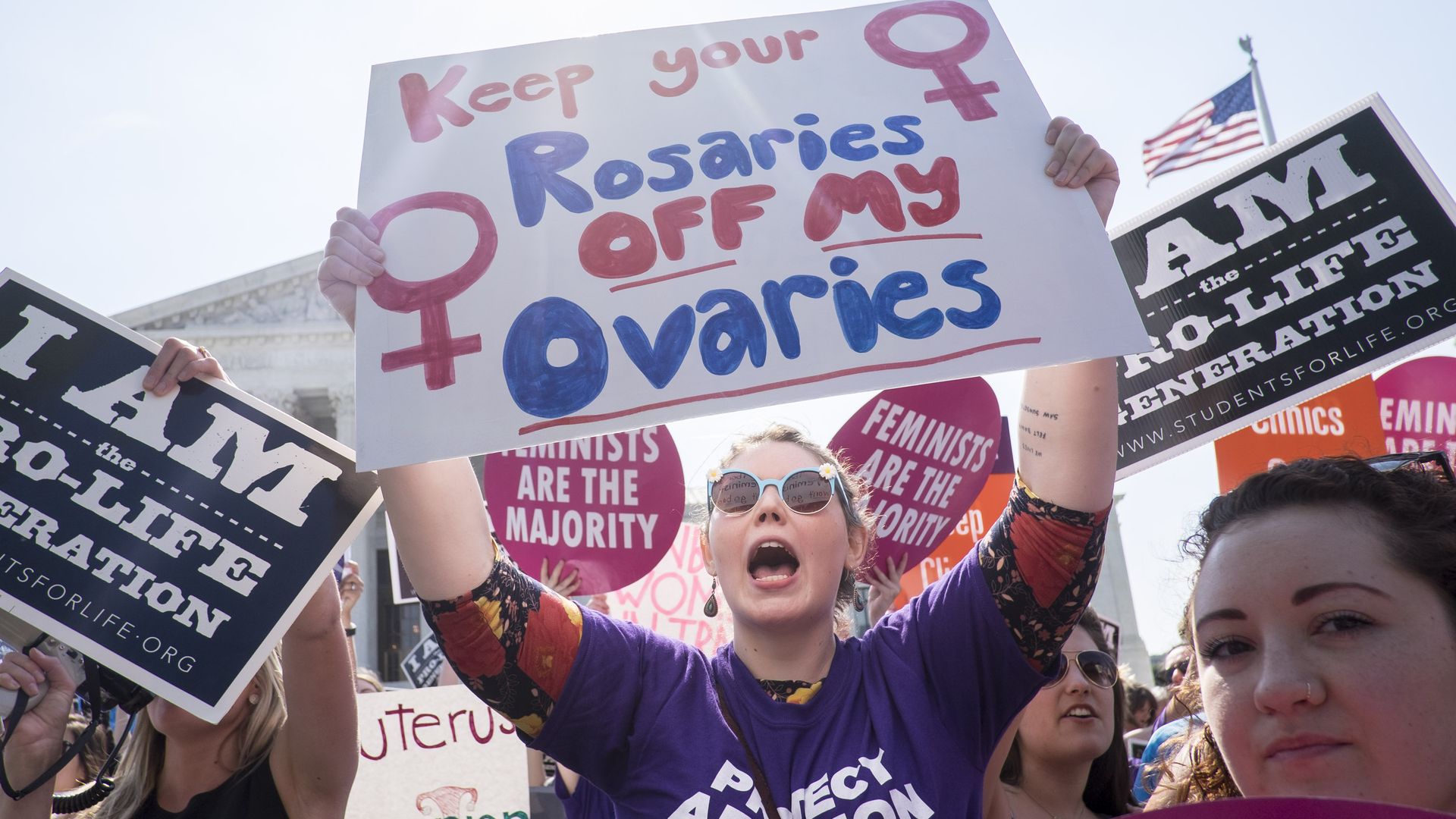 Texas Gov. Greg Abbott (R) on Wednesday signed into law a bill that bans abortions as early as six weeks and before many people know they are pregnant, the Texas Tribune reports.
Why it matters: Senate Bill 8 lets almost anyone — including people with no connection to the person getting the abortion — sue abortion providers who look to perform the procedure after the time limit.
The bill bans abortion after a fetal heartbeat is detected, which can be as early as six weeks, and it does not provide an exception for rape or incest.
When asked about the lack of exceptions for rape and incest, Texas state Sen. Bryan Hughes, the bill's sponsor in the Senate, told CNN: "Let's do everything we can to hold people accountable who do something like that, to protect women from that. ... Let's harshly punish the rapist, but we don't, we don't punish the unborn child."
The big picture: Other states have passed so-called "heartbeat" bills, but they have been mostly blocked by federal courts, per the Texas Tribune.
What he's saying: "Our creator endowed us with the right to life and yet millions of children lose their right to life every year because of abortion," Abbott said.
"In Texas, we work to save those lives. And that's exactly what the Texas legislature did this session."
Worth noting: The move comes days after the Supreme Court announced it would hear a challenge on a Mississippi law that looks to ban abortions after 15 weeks of pregnancy. The case could potentially challenge Roe v. Wade and ban abortions altogether.
What to watch: The law will take effect starting September, per the Tribune.
Go deeper