Rocket Lab investigates rocket failure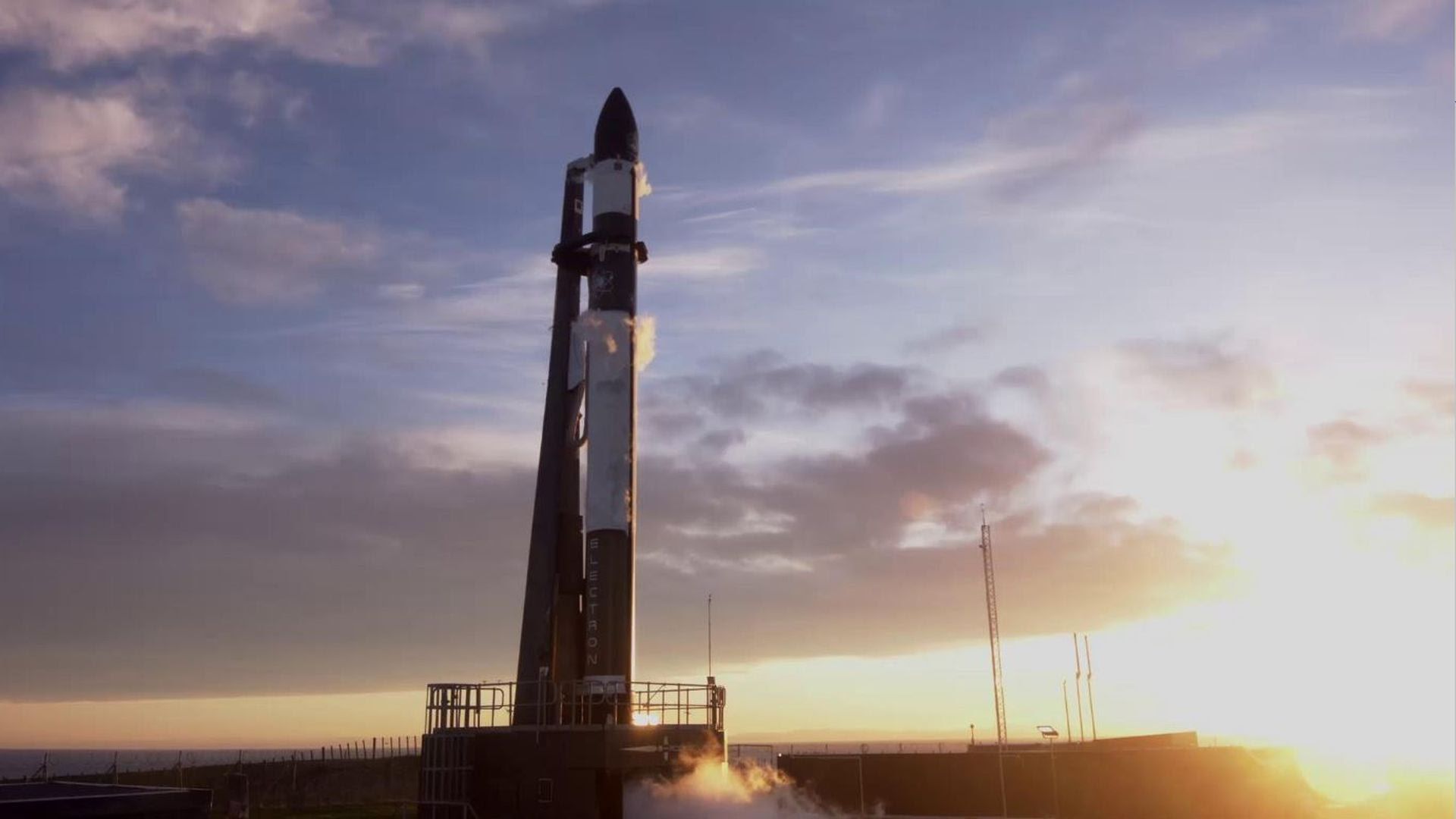 Rocket Lab is working to get to the root of an issue that caused the failure of one of its Electron rockets over the weekend.
Why it matters: This is Rocket Lab's second rocket failure in about a year, and it comes as the company is also working to go public via a SPAC.
Catch up quick: The Electron launch appeared to go smoothly upon liftoff and through the separation of the second stage Saturday.
Not long after the second stage ignited, however, the rocket appeared to spin out of control. Rocket Lab confirmed the failure, which destroyed two BlackSky imaging satellites.
"Preliminary data reviews suggest an engine computer detected an issue shortly after stage 2 engine ignition, causing the computer to command a safe shutdown as it is designed to do," Rocket Lab said in a statement Monday.
"The behavior had not been observed previously during Rocket Lab's extensive ground testing operations, which include multiple engine hot fires and full mission duration stage tests prior to flight."
The impact: The company is now working on reviewing what went wrong, with plans to have the report complete in the coming weeks.
Rocket Lab and the company acquiring it for the SPAC "continue to work towards the completion of the transaction as planned," according to a Rocket Lab spokesperson.
But it's still possible this failure could have an impact on the company's plans to go public, particularly if it delays future launches significantly.
"It is conceivable that this anomaly might contribute to a delay in the closing of the merger — due to some uncertainty introduced by an anomaly investigation," the Secure World Foundation's Ian Christensen told Axios via email.
A bright spot: The company did manage to recover the first stage of its rocket, which splashed down in the ocean after launch as part of a reusability test.
Go deeper