Poll: LGBTQ kids find more acceptance online than at home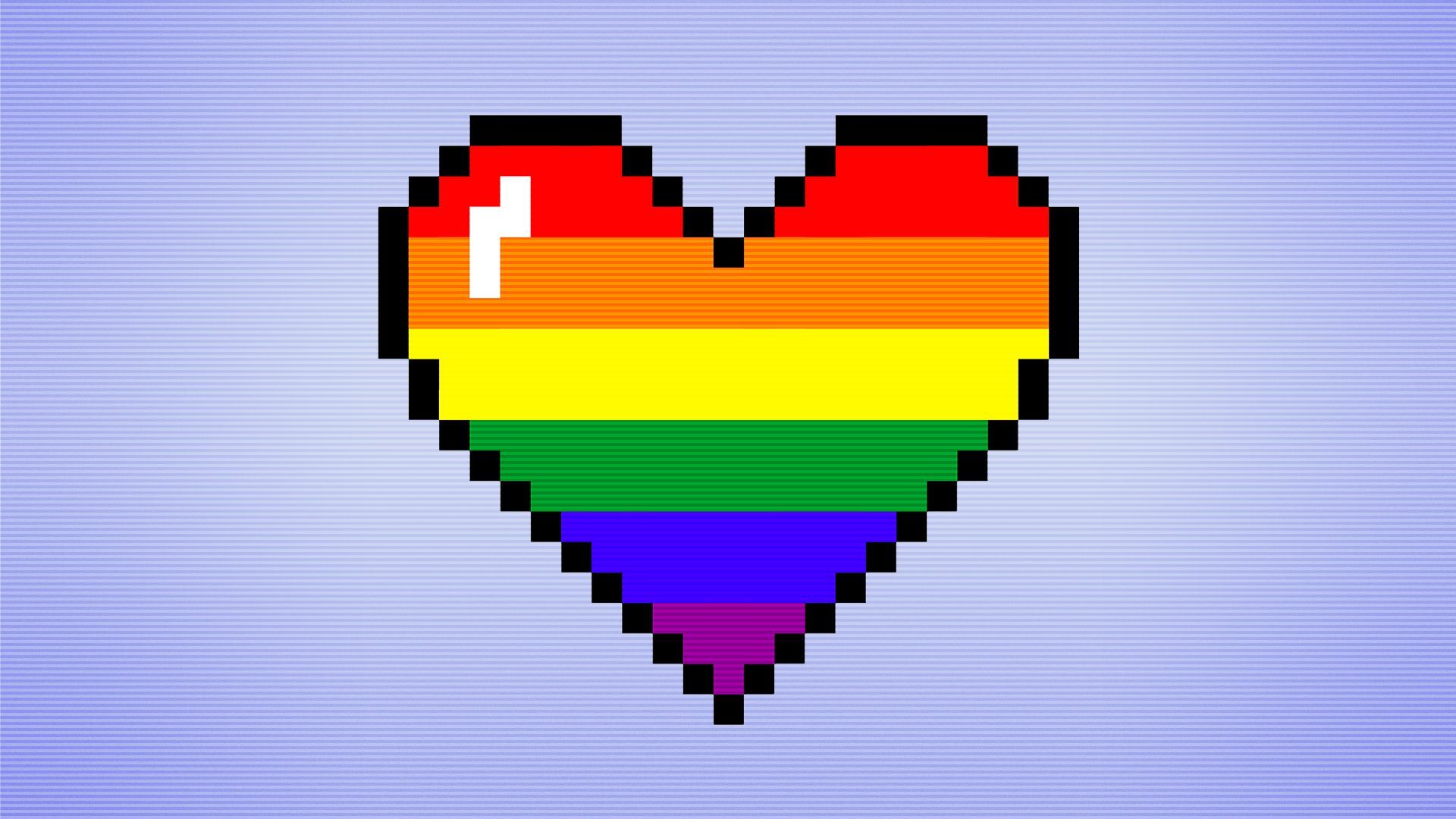 Almost 70% of LGBTQ youth polled in the annual mental health survey from the Trevor Project said they found more validation and community online than at home or school.
Why it matters: The survey, a snapshot taken during the dark pandemic winter, shows how LGBTQ adolescents relied on online spaces for support. That need can also be a double-edged sword, as an overwhelming majority said social media had both positive and negative impacts on their mental health.
The Trevor Project is an organization that provides crisis intervention and suicide prevention services to LGBTQ youth under 25.
What they're saying: LGBTQ youth finding community online "underscores the importance of social media companies, and other companies, taking the steps to make sure that those spaces are safe, because LGBTQ young people are relying and depending on them," Amit Paley, CEO of The Trevor Project, told Axios.
What they found: 71% of trans and nonbinary youth polled said they found gender-affirming spaces online instead of their homes or schools.
50% of LGBTQ youth overall said they found validation at school, compared to only 34% at home and 69% online. This year is the first time the Trevor Project polled youth on online spaces in its mental health survey, which has been running for three years, spokesperson Rob Todaro said.
The mental health toll caused by the pandemic was intensely felt. 42% of all polled LGBTQ youth said they seriously considered attempting suicide in the past year — including more than half of trans and nonbinary kids. 70% said the coronavirus negatively affected their mental health most of the time.
Stories from LGBTQ youth reaching out to the Trevor Project in the past year have been "heartbreaking," Paley said.
"For some young people, going to school was the place where they could freely express who they are. They might connect with that one supportive teacher or guidance counselor, or be part of a GSA, or have that one friend that really got them. And during the pandemic, so many young people were cut off from that source of support."
The other side: GLAAD found that Facebook, Twitter, Instagram, TikTok and YouTube are all "categorically unsafe" for LGBTQ people, in their study revealed on "Axios on HBO."
GLAAD president and CEO Sarah Kate Ellis said that all of the sites hold themselves out as LGBTQ-friendly and nonetheless allow for LGBTQ people to be harassed on a daily basis.
Methodology: 34,759 LGBTQ youth ages 13-24 surveyed online from Oct. 12 - Dec. 31 2020. Sample recruited through social media ads.
The National Suicide Prevention Lifeline (1-800-273-8255) provides 24/7, free and confidential support for anyone in distress, in addition to prevention and crisis resources. Also available for online chat.
Go deeper: Read each social media platforms' response to GLAAD's report.
Go deeper