Plant-based milk company Oatly to go public, seeking $10B valuation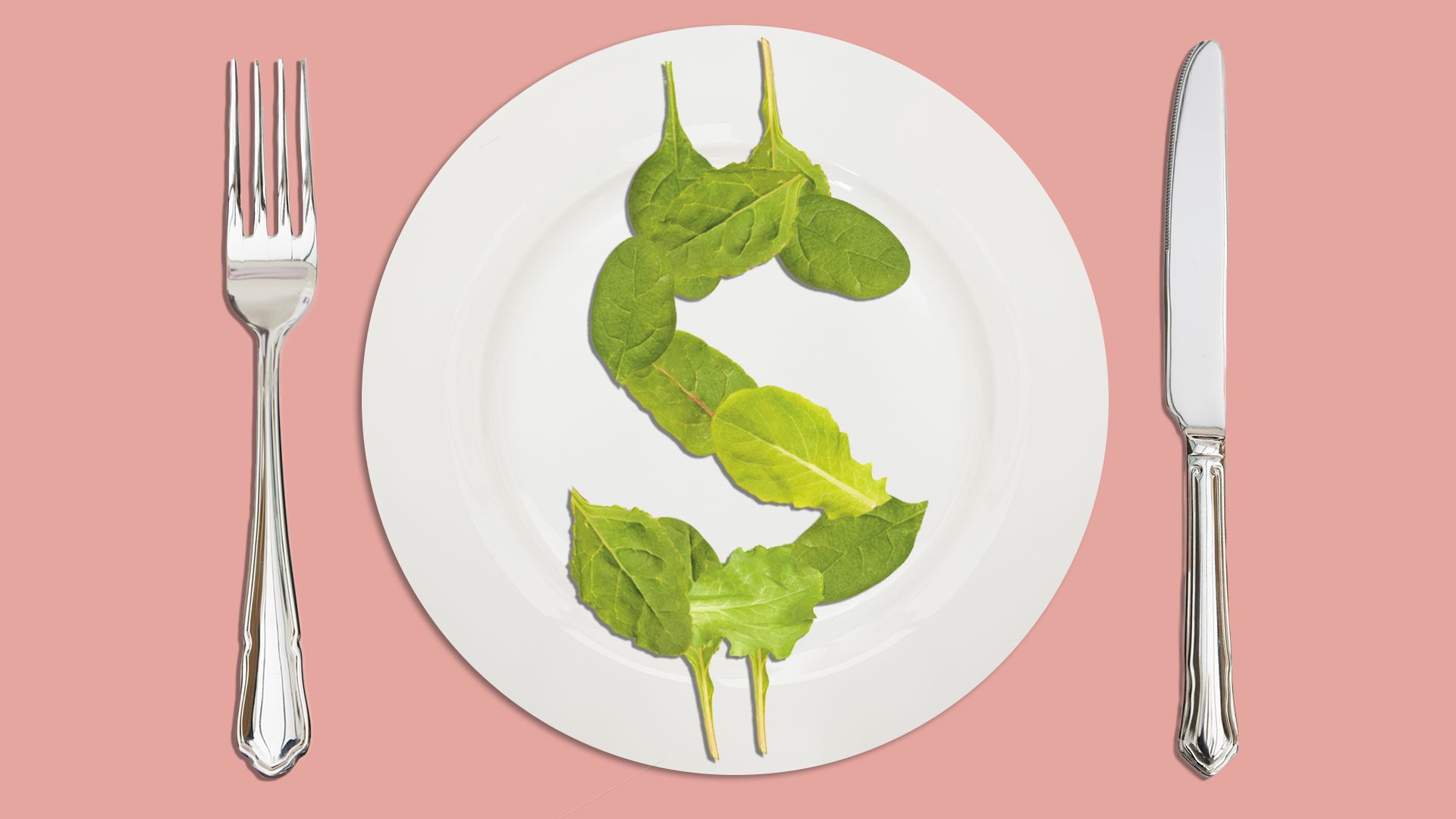 Plant-based milk company Oatly is going public. It's the latest example of "alt-food" catapulting into the mainstream: on shelves — and in investing.
Driving the news: It's expected to be valued at $10 billion, an eye-popping valuation that in some cases rivals that of food giants that make more widely consumed products.
Why it matters: Renewed attention to the role of meat and dairy in climate change is causing an all-out food war.
The sector is in the eye of the storm, as a growing number of investors and consumers shift dollars to sustainable options.
What they're saying: Oatly's public market debut set for tomorrow "reflects the maturity and the staying power of the plant-based business. It's also highlighting it's not just a fad," a partner at a food and beverage advisory firm told Bloomberg.
The backdrop: Fast-casual chains are bulking up vegan offerings. Starbucks recently added oat milk to its menu.
Items from fake meat companies Beyond Meat and Impossible Foods are popping up on menus and in grocery stores across the country.
Drake today joined the celebrity roster of "alt-food" investors: The rapper was part of a $40 million investing round in plant-based chicken firm Daring Foods.
One of the world's top restaurants, Eleven Madison Park, reopened with a meat-free menu because the "current food system is simply not sustainable," the chef told the New York Times. (It'll still offer milk with coffee.)
Many restaurants won't have the resources (or desire) to follow suit.
The other side: Nebraska, one of the top beef-producing states, is doubling down with a "beef passport." If patrons in the state order beef dishes off certain restaurants' menus, there's a chance to win a prize.
What to watch: Any reversal on the part of alt-food consumers determining whether products are healthy or sustainable enough is a business risk.
"[O]ur consumers rely on us to provide them with high-quality plant-based products. ... Any loss of confidence on the part of consumers in the ingredients used in our products ... would be difficult and costly to overcome," per Oatly's IPO filing document.
Go deeper