McConnell formally announces opposition to Jan. 6 commission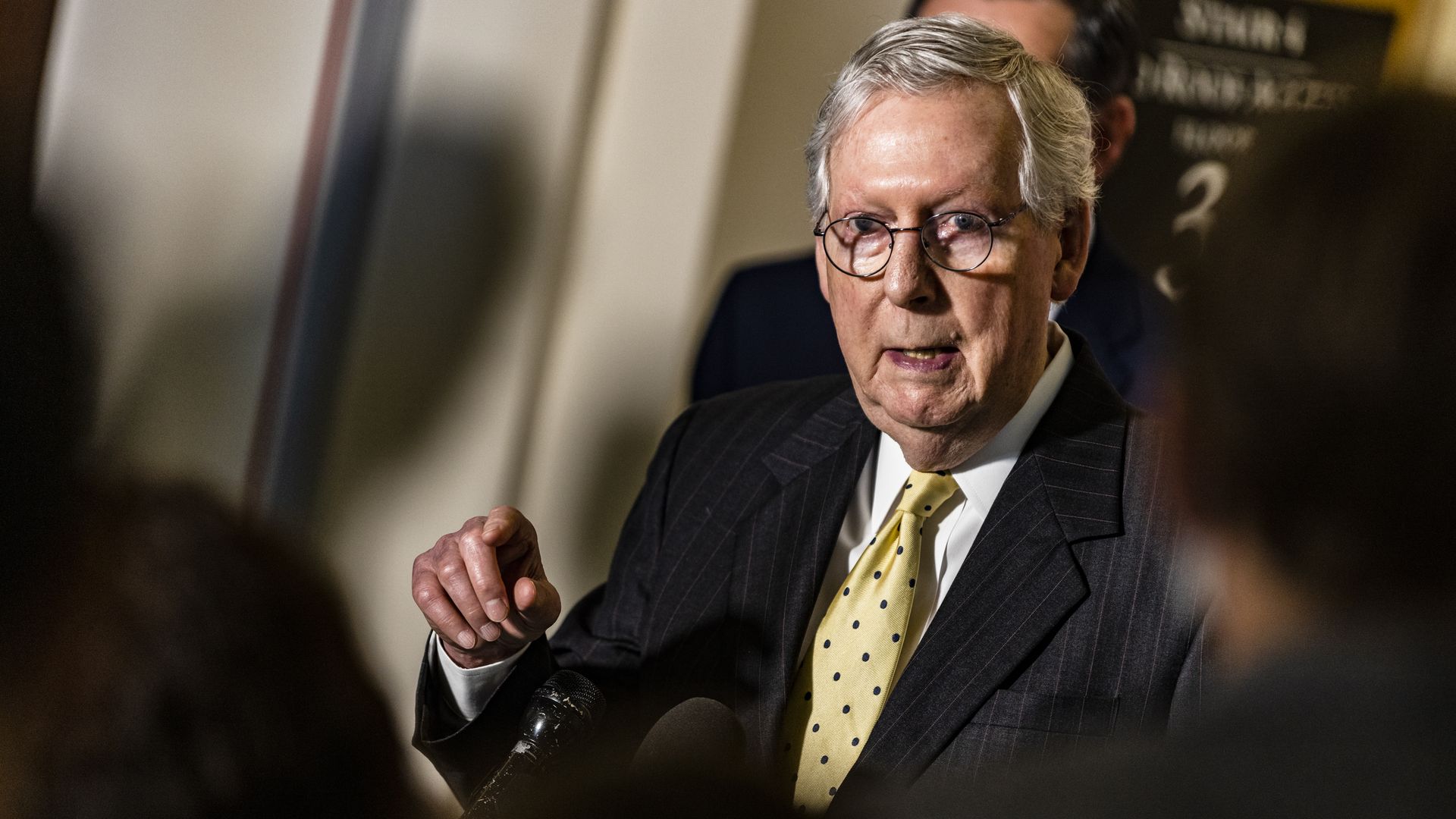 Senate Minority Leader Mitch McConnell (R-Ky.) publicly announced his opposition Wednesday to a 9/11-style commission to investigate the Jan. 6 Capitol riot, after informing Republican colleagues at a closed-door lunch on Tuesday.
Why it matters: The House is set to vote Wednesday on creating the bipartisan commission, also opposed by House Minority Leader Kevin McCarthy (R-Calif.), that would investigate the "facts and circumstances" of the Capitol attack led largely by supporters of former President Trump.
Between the lines, via Axios' Alayna Treene: Most Republican members are wary of the commission and want to reframe the narrative away from the insurrection.
There's also concerns it might alienate members of the GOP base, as well as Trump — who was impeached by the House for inciting the riot.
What he's saying: "After careful consideration, I've made the decision to oppose the House Democrats' slanted and unbalanced proposal for another commission to study the events of January the 6th," McConnell said on the Senate floor.
"Federal law enforcement have made at least 445 arrests and counting relating to crimes committed that day. Hundreds of those people have been charged. Law enforcement investigations are ongoing and federal authorities say they expect to arrest at least 100 or so more."
"Bipartisan investigations are also underway and have been for months at the committee level here in the Senate. So there is, has been, and there will continue to be, no shortage — no shortage — of robust investigations by two separate branches of the federal government."
"The facts have come out and they'll continue to come out. What is clear is that House Democrats have handled this proposal in partisan bad faith going right back to the beginning."
Go deeper