Georgia Secretary of State Raffensperger announces reelection campaign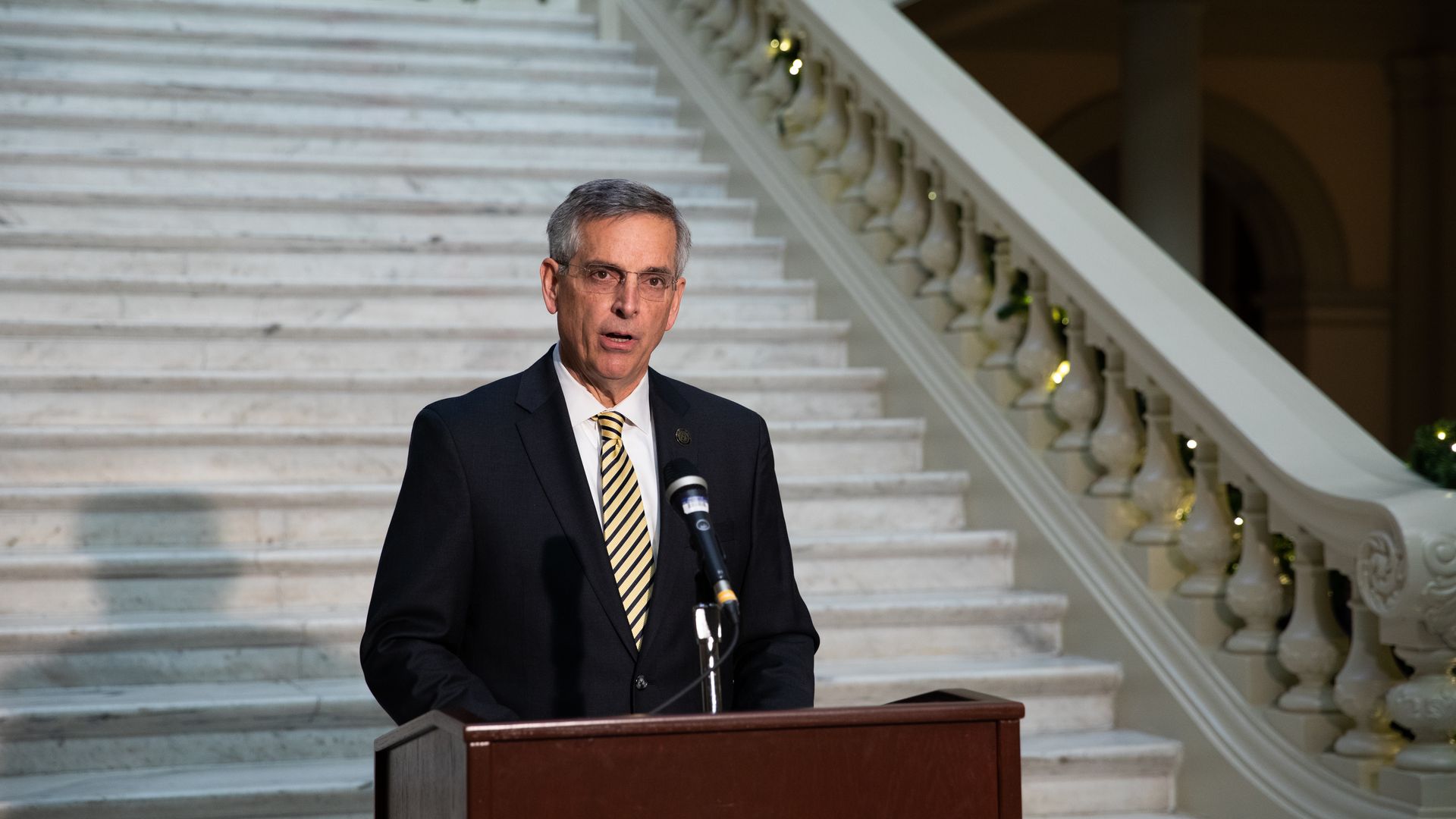 Georgia Secretary of State Brad Raffensperger (R), who was attacked by former President Trump and several other Republicans for rejecting false claims about the 2020 election, announced Tuesday that he is running for reelection in 2022, according to the Atlanta Journal-Constitution.
Why it matters: The embattled incumbent faces a strong primary challenge from Trump-endorsed Rep. Jody Hice (R-Ga.). If he wins the Republican nomination, he may face a rising state Democratic star Bee Nguyen and an electorate energized by Republican efforts to restrict access to voting in the state.
Context: Raffensperger refused to overturn the state's 2020 election count, and as a result, has been criticized by multiple fellow Republicans who believe he did not do enough to defend Trump.
What they're saying: During a speech Tuesday, Raffensperger said the rule of law is the most essential element in American democracy, according to AJC.
"Now I've lived it and I can tell you it's very important to the very fabric of society and us as Americans," he said. "When the time came to choose I had to make a decision. And I came down on the side of the rule of law."
Go deeper