Fauci on flying maskless: It's "complicated"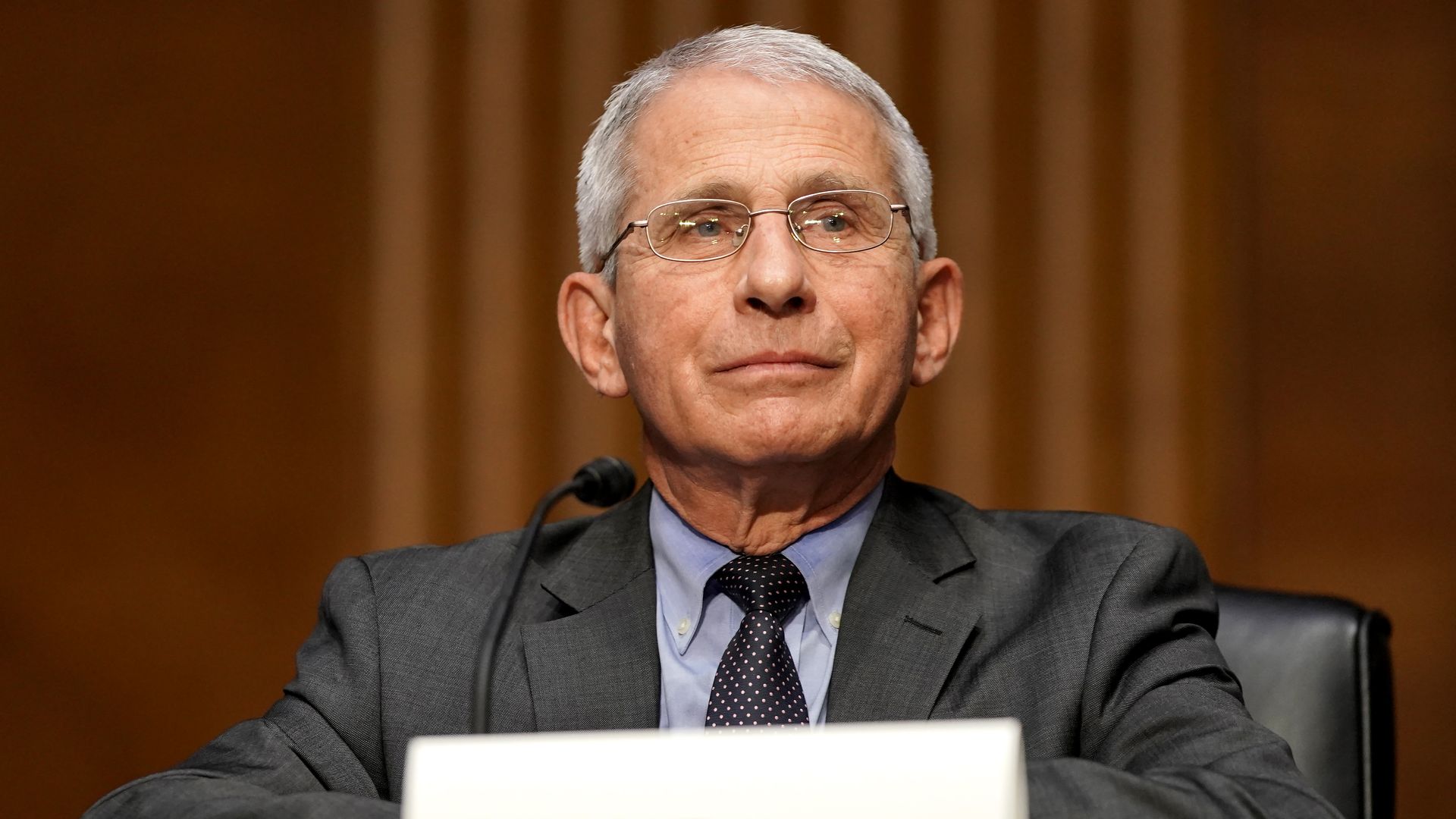 Allowing people to fly maskless on planes is a "complicated issue," in part because the U.S. doesn't have a vaccine passport system, NIAID director Anthony Fauci said at an Axios event that airs Wednesday.
Why it matters: Fauci said that in accordance with the new CDC guidelines, fully vaccinated people could "easily" fly without face masks, but the problem is determining who is vaccinated and not and the airlines "don't want to see spread."
He expressed hope that guidelines on flights within the U.S. could loosen within months if enough Americans get vaccinated.
What they're saying: "It's complicated because the people who are vaccinated could easily be on airplanes without a mask because we know you're protected, whether you're indoor or outdoor," Fauci said at an Axios virtual event, airing Wednesday.
"The trouble is that we don't have vaccine passports, so we don't know who is vaccinated or not."
"I hope that we get enough people vaccinated that, at least on domestic flights, that it would be a matter of months," he said. But "the issue globally is a different story," because of surge in infections in other parts of the world.
See the full interview, as well as Pfizer chairman and CEO Albert Bourla, during a virtual event on the COVID-19 vaccine rollout at 12:30 p.m. today. Sign up here.
Go deeper