Blue Origin moves to the next phase of its spaceflight auction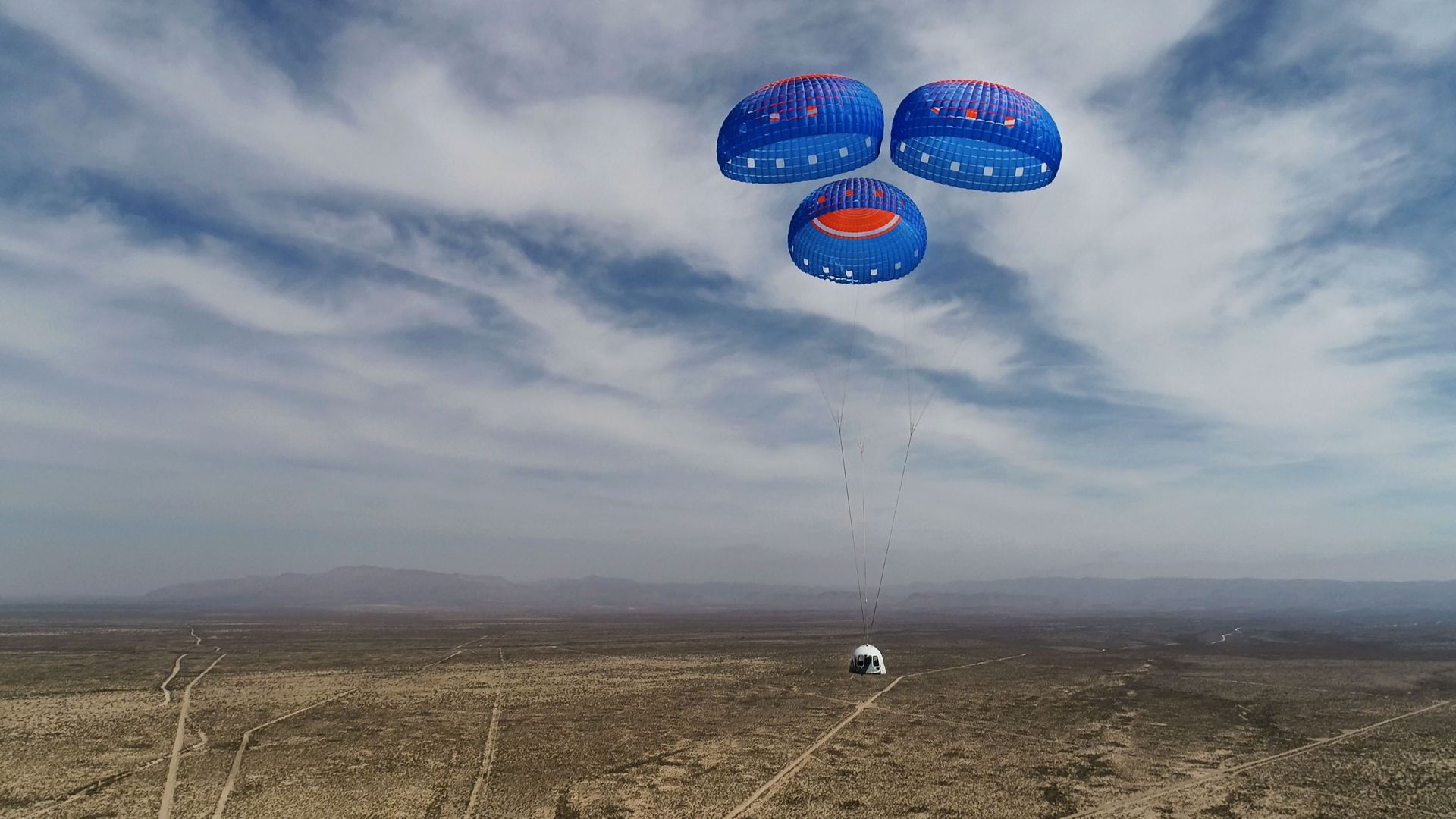 Blue Origin has unsealed the bidding for a seat aboard its suborbital space system. The current high bid is $2.6 million.
Why it matters: The Jeff Bezos-founded space company hasn't yet revealed a price per seat for rides aboard its New Shepard system, but this auction could help clarify demand in the market for these types of rides to the edge of space.
Catch up quick: The New Shepard is designed to bring six passengers up about 100 kilometers from Earth's surface before bringing them back down under parachutes.
During the flight, customers will be experience weightlessness and see Earth against the blackness of space.
The bidding for the seat started off as a secret, but on Tuesday, the company entered a new phase in which the high bid is publicly advertised on its website. More than 5,200 participants from 136 countries have bid, according to Blue Origin.
The process will end on June 12 with a live, online auction, and the flight should launch in July.
The big picture: Blue Origin isn't the only company trying to strike it big with the market for suborbital space tourism.
Virgin Galactic is also working to get its system ready for paying customers, but the company has hit a number of snags recently that may have contributed to a drop in its stock price.
Go deeper