Scoop: Bipartisan bill pushes Biden to act on Uyghur genocide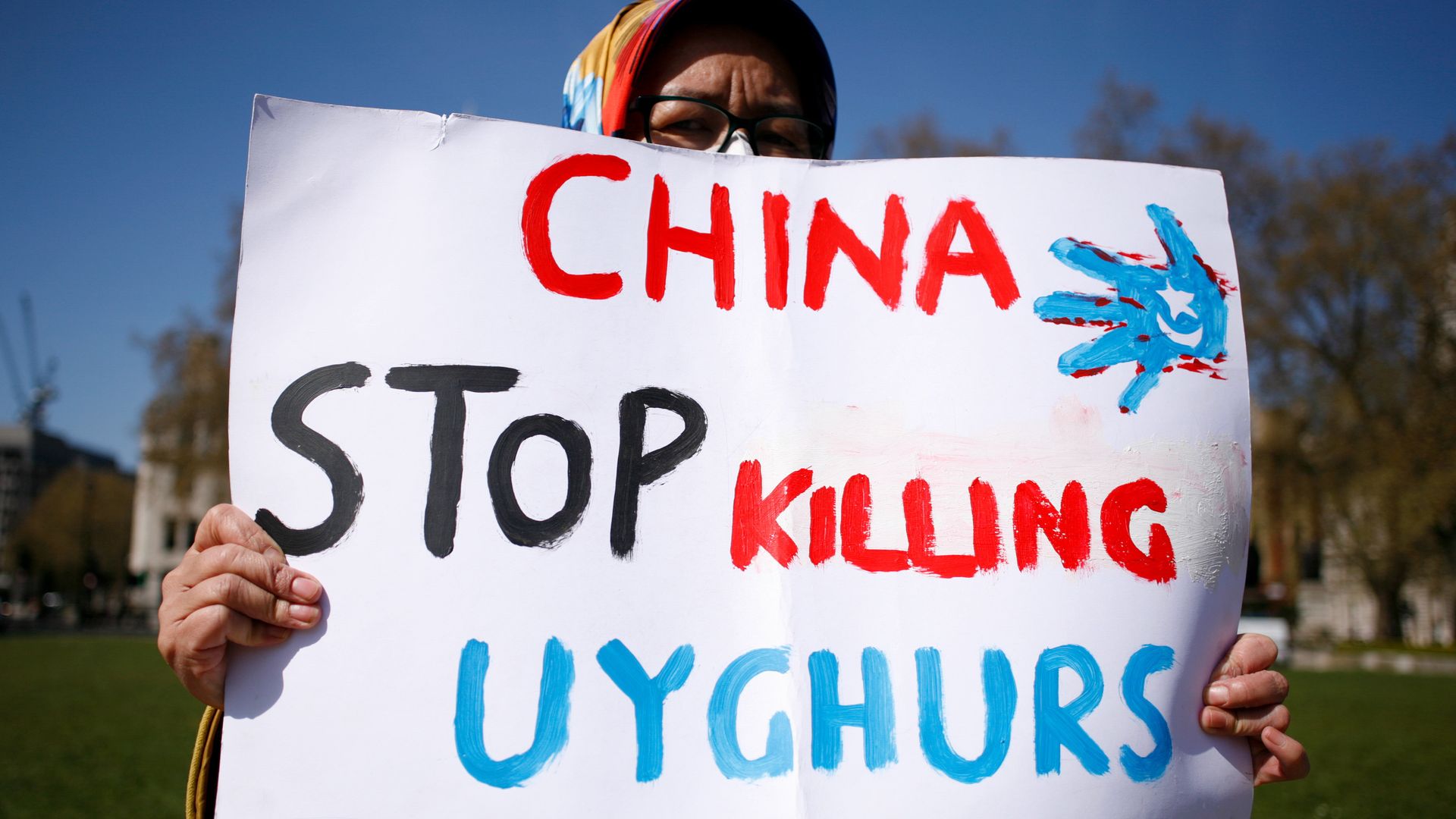 A bipartisan bill being introduced in the House Wednesday would hold President Biden accountable for taking tangible steps to address the Chinese Communist Party's genocide of the Uyghur population, Axios has learned.
Why it matters: Amid concerns about a rapidly aging population, the government has begun encouraging Chinese women to have more children, after scrapping its previous "one-child" policy. But authorities in Xinjiang have implemented extremely restrictive new birth policies on Muslim ethnic minorities.
Reps. Vicky Hartzler (R-Mo.) and Tom Suozzi (D-N.Y.), both commissioners on the bipartisan, bicameral Congressional-Executive Committee on China, are introducing the bill.
It also would sanction individuals responsible for or complicit in the forced sterilizations in the Xinjiang Uyghur Autonomous Region (XUAR).
What they're saying: "They're really bad actors," Suozzi said of the Chinese government, comparing the human rights abuses in China to those in Nazi Germany.
"We know more about what's going on in China right now that we knew about what was going on in Germany at the time. But it's eerily similar that there's just these outright abuses of people taking place and we haven't been able to bring it to the wider public's knowledge yet," he told Axios.
Hartzler described the bill, called the "Uyghur Stop Oppressive Sterilizations Act, as "truly SOS, putting out the alarm and the call to the world that this is going on."
While the pair believes there are many avenues to pass the bill, they are hopeful that the widespread, bipartisan condemnation of the genocide will help push this through as a standalone bill.
Driving the news: The Xinjiang region had an unprecedented decline in birthrates between 2017 and 2019, according to a new analysis by an Australian think tank, AP reported.
The legislation will, in part, require the president to submit a strategy to Congress "describing the steps taken to tangibly address the genocide in the XUAR and a strategy for ending those crimes."
The bill would sanction any individuals responsible for or complicit in forced sterilizations, forced abortions or other sexual violence against Uyghur women.
It will also direct the secretary of State to provide assistance to women in the region who have experienced any sexual violence, torture, forced sterilizations and forced abortions.
Read more: The U.S. was the first country to categorize the Chinese Communist Party's human rights abuses against the Uyghurs and other Muslim ethnic minorities in Xinjiang as "genocide."
Go deeper