Biden administration reinstalls climate official Trump had removed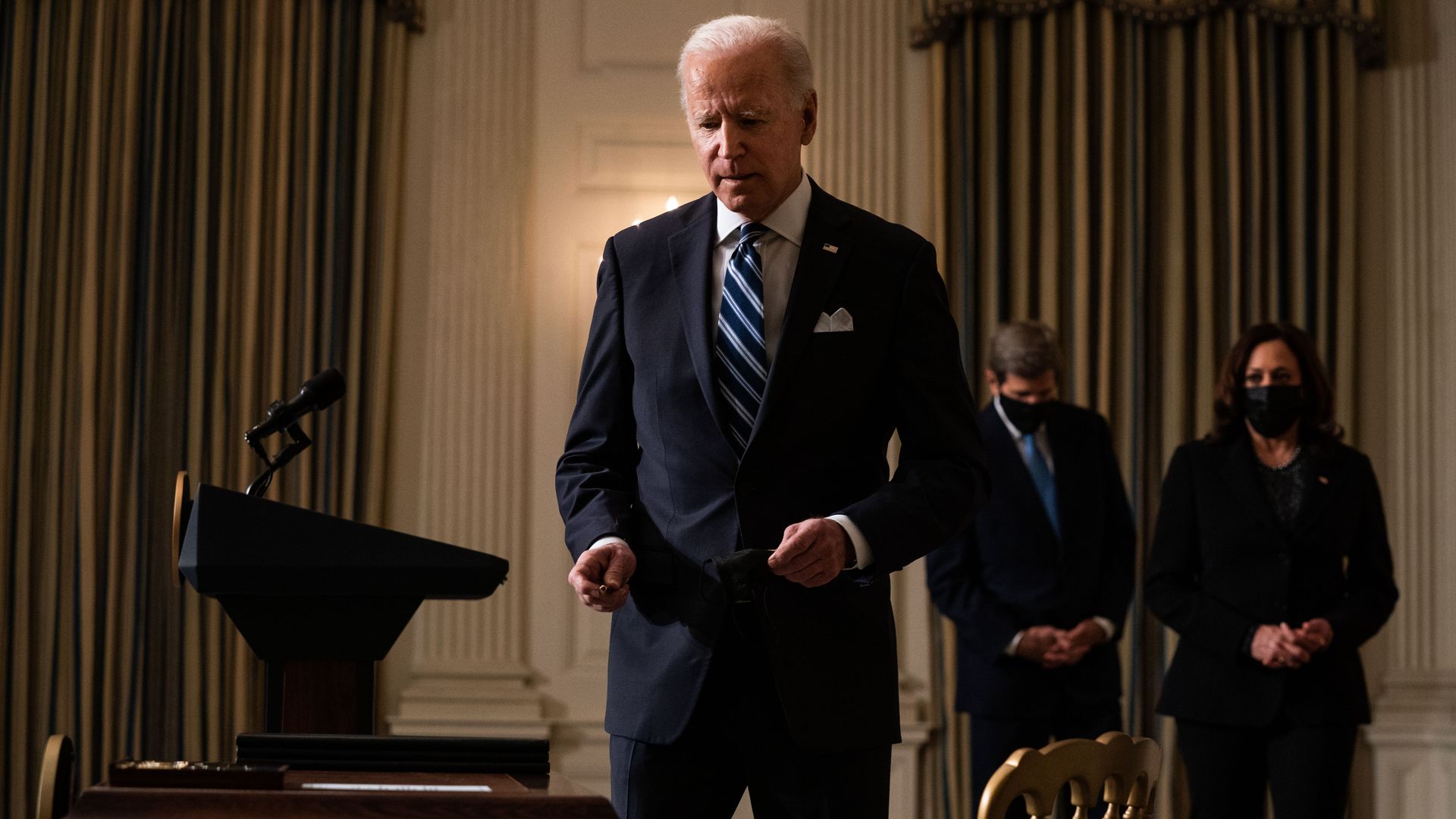 The White House said this morning that veteran climate scientist Mike Kuperberg is returning as head of the U.S. Global Change Research Program (USGCRP) following his removal from the position under President Trump.
Why it matters: The USGCRP coordinates climate research at 13 federal agencies and produces deeply researched, granular reports every four years that help inform policymakers, corporations and others about the causes and consequences of climate change on the United States.
What to watch: He'll oversee the creation of the fifth version of the congressionally-mandated National Climate Assessment that's slated for release by the end of 2023, though that release date may slip.
Catch up fast: Kuperberg, who has been a climate scientist with the Energy Department for nearly two decades, led USGCRP for five years until last year.
Trump had replaced him with David Legates, a meteorologist who disputes the scientific consensus on human-induced warming. In addition, NOAA chief scientist Ryan Maue was moved to a senior position within OSTP in the waning days of the Trump administration, in order to exert influence over the next edition of the NCA.
The most recent NCA, published in 2018, angered the White House since it found that the effects of climate change would be extremely costly for the U.S.
Both Legates and Maue were fired shortly before President Biden's inauguration, after they published unauthorized climate science pamphlets with the White House seal on them. These documents, which were not reviewed by any OSTP officials beforehand, contesting mainstream scientific findings.
What they're saying: "There is no doubt that the climate crisis is accelerating — and if we're serious about tackling this crisis, we need proven scientific leadership that transcends politics," said Jane Lubchenco, the top climate official at OSTP, in a statement.
In an interview with the Washington Post, Kuperberg said he's "really excited to be back."
"I think [the program] is a critical component for advancing the climate agenda of this administration."
What's next: Kuperberg needs to find a new scientist to run the report process itself, since the White House removed climate researcher Betsy Weatherhead in April. She too was appointed during the Trump administration, though she holds mainstream views on the causes and consequences of climate change.
Oriana Gonzalez contributed reporting.
Go deeper