No end in sight for rising oil prices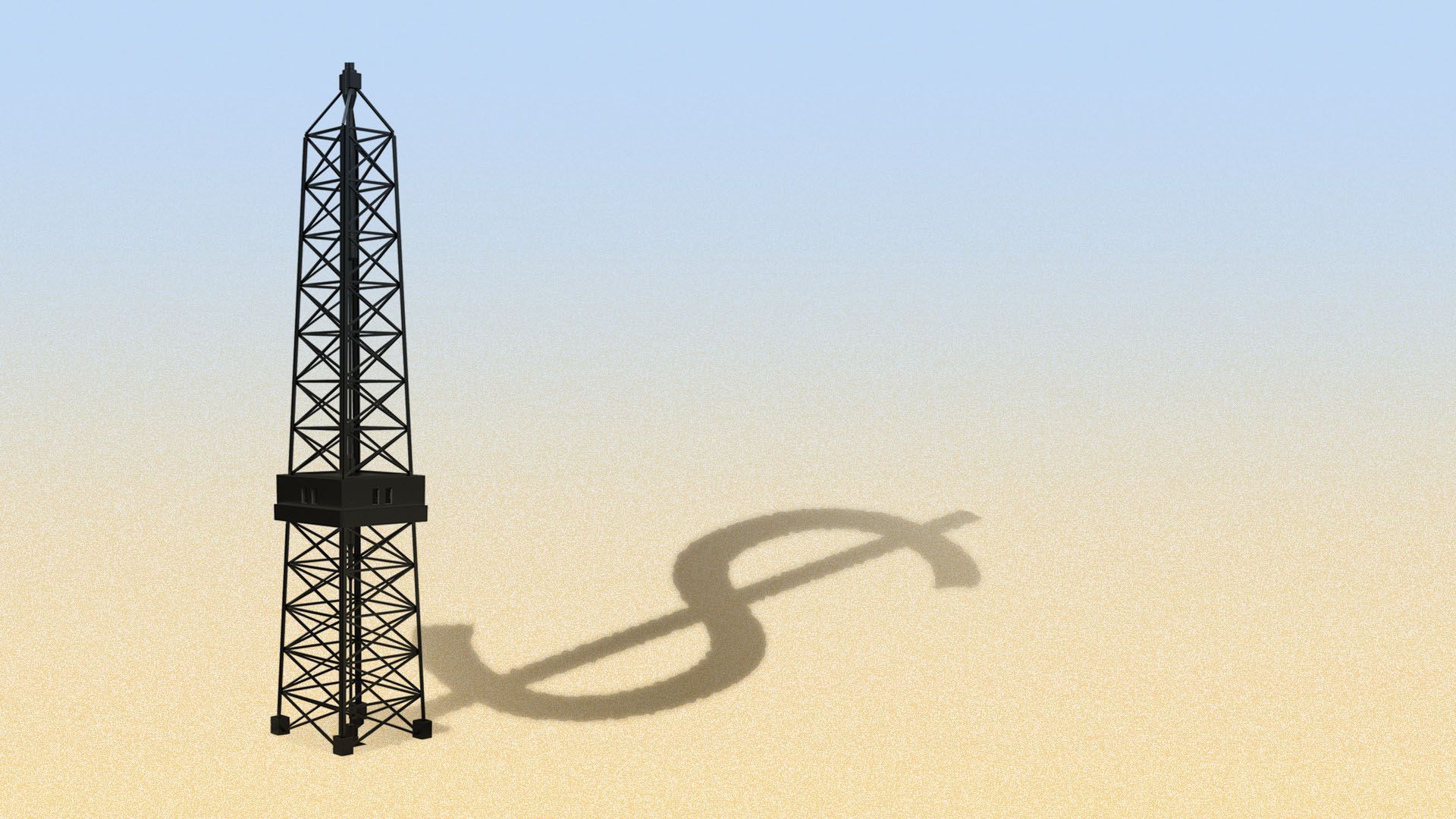 Oil prices have continued to rise, gaining again on Tuesday after rising to the highest in two years on Monday.
Why it matters: Inflation worries and concerns that prices have run past reasonable valuations have weighed on equities recently, but bullish oil traders continue to be handsomely rewarded this year.
Prices for diesel (up 39.6% year to date), crude (36.6%) and gasoline (53.2%) have all delivered strong returns along with the stock prices for oil majors like ExxonMobil, Chevron and Occidental Petroleum.
The S&P 500 energy index has been by far the best performing of the index's 11 sectors, delivering a 43.5% YTD gain. (That's more than 15 percentage points better than the No. 2 sector, financials.)
The big picture: Rising oil prices have become a major concern for businesses and a common pain point listed by consumers, especially in recent weeks following the Colonial Pipeline hack that came in the face of already booming demand and rising prices.
Gasoline demand in the U.S. hit a new pandemic high last week, according to GasBuddy data released Sunday and national gas prices at $3.045 a gallon are the highest since October 2014, according to data from AAA.
11,667 gas stations were without fuel as of Monday, Reuters' Stephanie Kelly reported.
U.S. crude exports fell last week to around 1.8 million barrels per day, their lowest since October 2018, while crude inventories declined 0.4 million barrels versus an expected 2.8 million barrel draw, according to weekly government data.
The number of total oil products supplied saw the biggest weekly decline and lowest weekly demand since January.
On the other side: Expectations continue to grow that demand will pick up, further adding to the supply/demand mismatch.
The Organization of the Petroleum Exporting Countries (OPEC) on Tuesday stuck to a forecast for a strong recovery in world oil demand in 2021, with growth in China and the United States outweighing the impact of the coronavirus crisis in India.
United Airlines announced it will add 400 daily flights to July for European destinations and plans to fly 80% of its U.S. schedule compared with July 2019. The airline also said that summer travel bookings rose 214% from 2020 levels.
What's next: Many hedge funds and money managers are betting oil prices have further to go and are packing into long oil and long commodity positions.
In a recent note to clients, Goldman Sachs asserted that it expects economic growth and easy monetary policy to help oil demand realize its biggest jump ever over the next six months, with prices hitting $80 a barrel this summer and commodities overall to rally by another 13.5% over the next six months.
Go deeper