PlayStation tops the Steam charts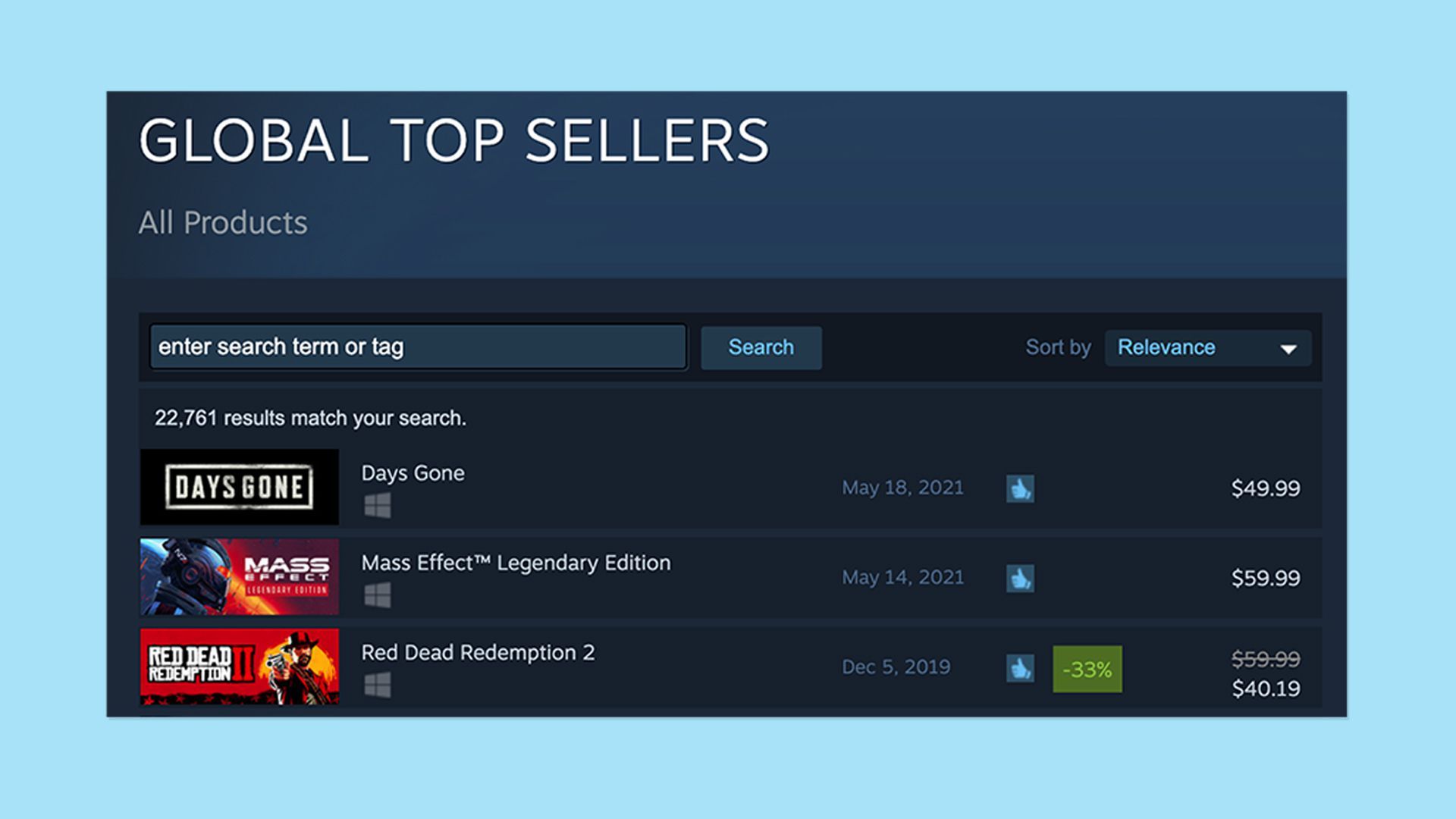 Sony PlayStation's "Days Gone" is currently the top-selling game on PC gaming marketplace Steam, just a day after a release that was unthinkable not long ago.
Why it matters: For the last several years, once unbreakable rules about where games appear have snapped, as games from two of the big three console makers now frequently make it to PC and even mobile.
Between the lines: "Days Gone" was made by one of Sony's internal development studios and was released for PlayStation 4 in 2019 to mediocre reviews, though it developed a loyal following.
The action-adventure is set in a vast swath of Oregon wilderness in which a player rides a motorcycle and fights for survival after a global pandemic (too real, Sony).
Under gaming's old rules, "Days Gone" would have been consigned to success or failure on Sony's consoles.
But Sony announced plans last year to bring some top PS4 games to PC, beginning with 2017's woman-vs.-robot-dinosaurs adventure "Horizon Zero Dawn," which became an immediate PC hit.
The big picture: Console makers that used to rely on marquee exclusive games to sell loss-leading hardware now also see a benefit to getting their expensive productions in front of an even bigger audience.
Millions of people may own a PlayStation or Xbox, but there's another market of the millions more who don't and have been happy to play games on PC.
The potential audience on mobile is even larger, though big console games can't run on phones unless they're streamed from a remote server that runs the game.
These changes were triggered by Microsoft, which began offering Xbox games for PC and console as a package deal in 2016, eroding the need to buy its console to play its games.
While Sony is only bringing back catalogue PlayStation games to PC, Microsoft has now spent years selling its new Xbox games to PC players on the same release date.
Microsoft is even pushing its games to phones, as it expands a recently launched cloud gaming program that streams some of its biggest games to mobile devices.
What's next: While Microsoft has made its Xbox consoles an optional purpose to play its games, a PlayStation remains mandatory to play Sony's highly-regarded exclusives when they launch.
As for Nintendo, don't hold your breath. The Switch maker famously keeps its content to itself.
Go deeper: Trial documents reveal Sony's PlayStation's price for playing together
Go deeper