The novelist now locked away in Xinjiang's security state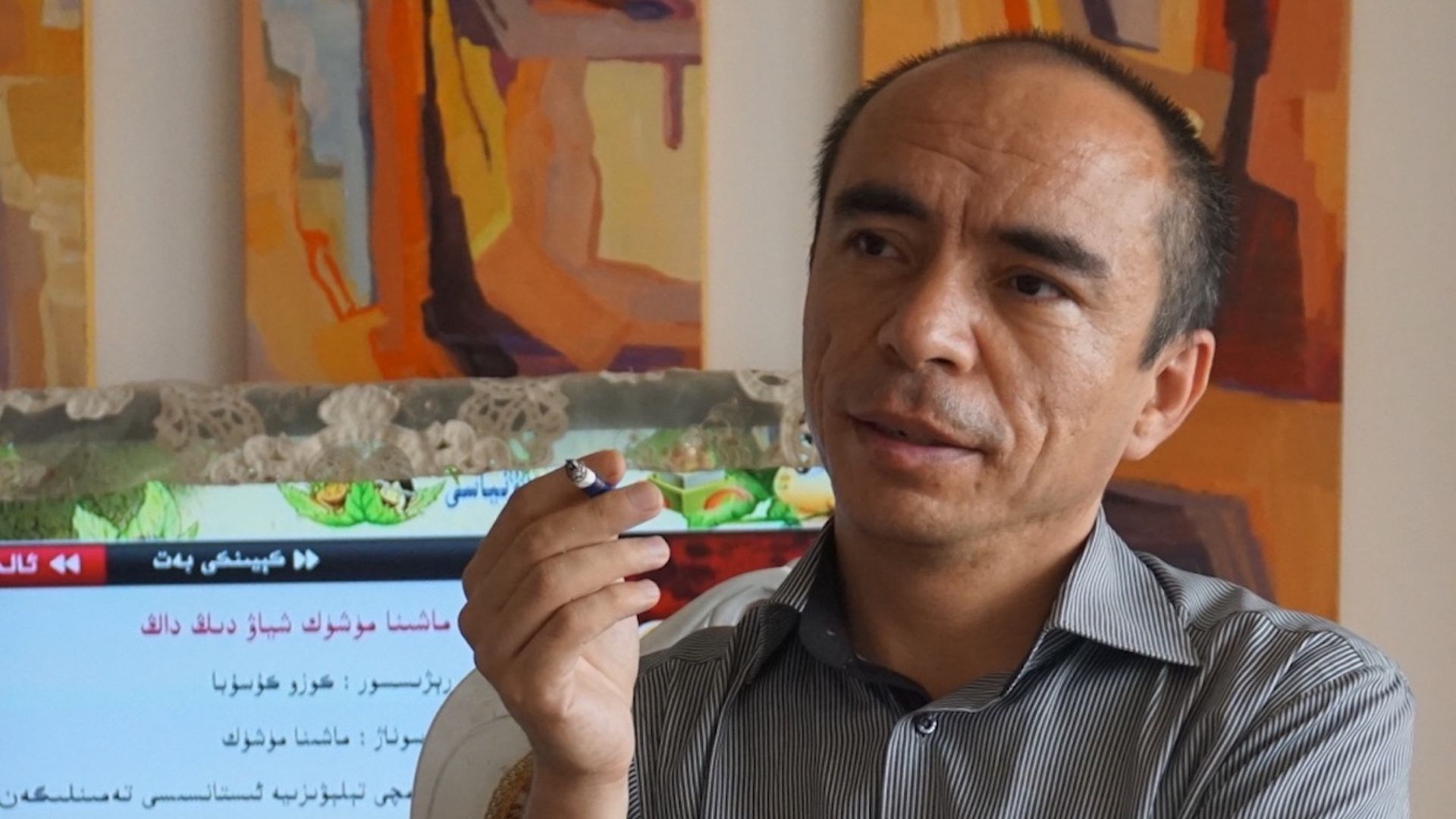 Perhat Tursun is a prominent modernist writer in Xinjiang whose work is inspired by Kafka and Rumi — and who is now serving a 16-year sentence in a Chinese prison.
Why it matters: Perhat is one of the hundreds of Uyghur intellectuals jailed by the Chinese Communist Party as it seeks to erase an independent Uyghur culture.
Joshua Freeman, a lecturer in East Asian studies at Princeton University who has translated some of Perhat's poems and short stories, described him as one of the "foremost living writers in the Uyghur language."
Perhat has drawn comparisons to Salman Rushdie, after Uyghur conservatives in Xinjiang denounced his 1999 novel "The Art of Suicide" as heretical, leading to book burnings and death threats.
Driving the news: A growing number of legal scholars and governments have come to the conclusion that the CCP's actions in Xinjiang constitute genocide — most recently the UK parliament, which passed a resolution on April 23 making that declaration.
Background: Perhat's close friend Tahir Hamut Izgil, who fled Xinjiang in 2017 and now lives in the U.S., first got to know Perhat in the 1980s when they were both students in Beijing.
At that time, Uyghur literature was heavily influenced by Chinese and Soviet literature, while Western writers were largely unknown, Tahir told Axios. But Perhat led a Uyghur student group that met twice weekly to discuss literature, and the "books he was introducing to us were completely different from what we had ever read before — Kafka, Nietzsche, Dostoyevsky."
Perhat's own writings explored symbolism and modernist themes in new ways, inspiring devoted fans as well as critics.
"So few people can give Uyghur literature that aesthetic sense," Tahir said. "He is truly unique. There is no one like him."
What happened: In 2017, Chinese authorities began rounding up hundreds of thousands of Uyghurs and putting them in mass internment camps.
Before he left China, Tahir encouraged Perhat to leave as well. But Perhat said he believed the Chinese government had placed an exit ban on him.
In early 2018, Perhat's friends abroad received word he had been detained.
In 2020, he was reportedly sentenced to 16 years in prison. He will be 66 years old if he is released on that timeline.
Tahir said he now tries to promote Perhat's work so the world doesn't forget him. "That's all I can do now."
Go deeper:
Go deeper