Former Overwatch MVP suspended over sexual harassment investigation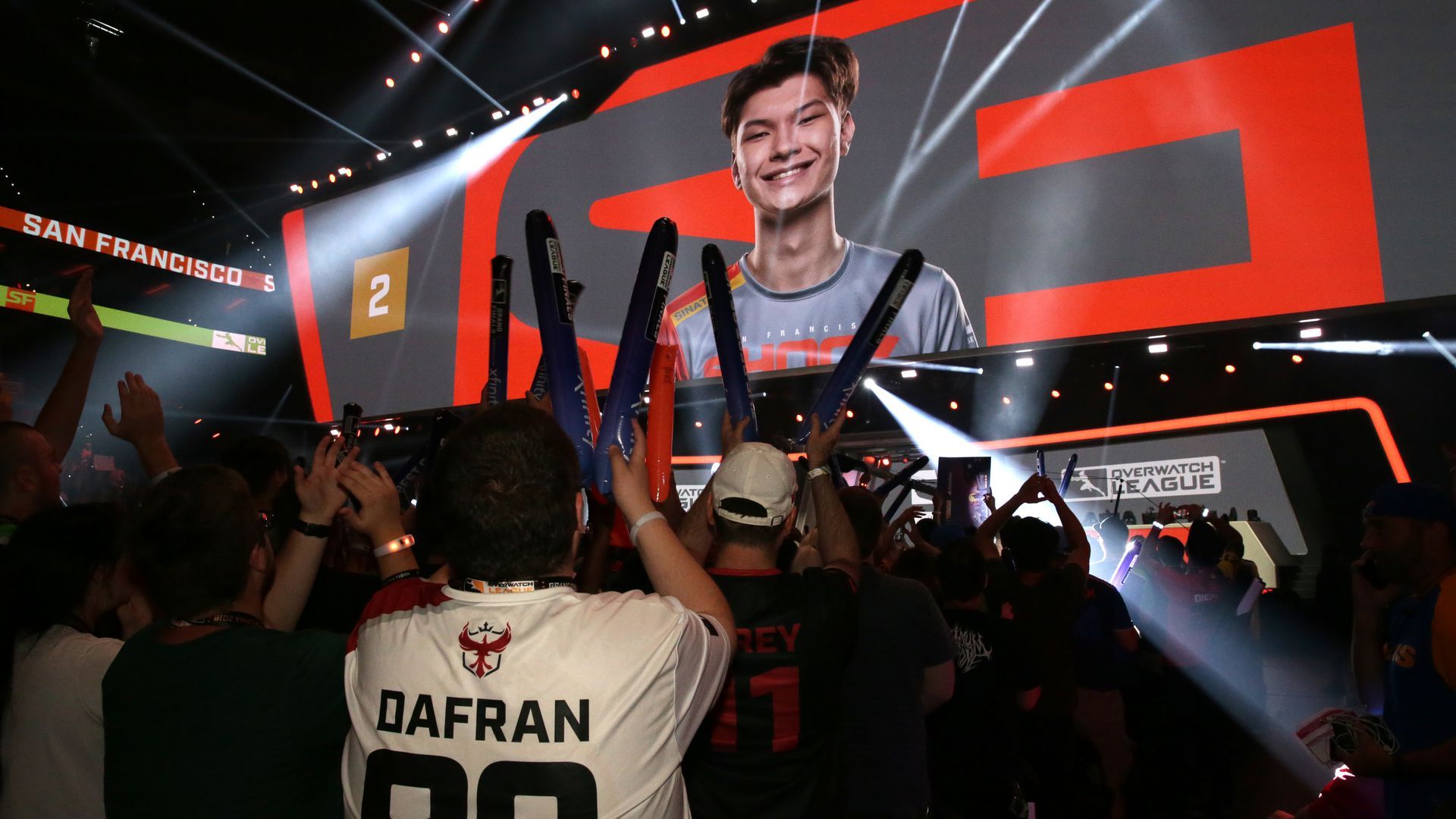 Riot Games is suspending "Valorant" pro player Jay "Sinatraa" Won for six months "for failing to fully cooperate" with a sexual harassment investigation.
Why it matters: Won is a former Overwatch League MVP, and one of the most prolific "Valorant" competitors. In March, Riot suspended Won after former girlfriend Cleo Hernandez came forward with graphic allegations of emotional and physical abuse, which included audio recordings.
Although Riot says its Competitive Operations team was not able to come to a definitive conclusion, it has "serious concerns" over his conduct during the investigation.
"It was determined that on at least two occasions Sinatraa misrepresented certain facts, made false statements, and did not cooperate with the investigation in a way expected of a professional VALORANT esports player." That includes failing to provide audio and video referenced in Hernandez's original post.
Riot adds that as law enforcement has become involved, "we will defer to the authorities to make further investigation into and factual findings related to the allegations."
Won will also have to complete professional conduct training.
Riot says it will reopen the investigation and "take further appropriate action" should additional information arise "from law enforcement or otherwise."
Won said on Twitter he's "spent the last 2 months reflecting on how I can be better as a person."
Following the announcement, Hernandez said that "the legal aspect will develop slowly" and depends on her emotional strength, as working with authorities "has so far been one of the most traumatizing things I've done in my life."
"I want to be able to move on from this and just exist like i always have in the past and talk about the overwatch league with my friends without getting death threats and called a whore," she said on Twitter.
"I hope people can understand that if he was truly innocent he would have complied with the investigation like he said he was going to in the first place, but instead he lied to the investigators and refused to participate."
The bottom line: Won's suspension will last through Sept. 10. He'll be able to return for Last Chance Qualifiers and Champions.
Sign up for the new Axios Gaming newsletter here.
Go deeper