Texas governor bans mask mandates for public schools, local governments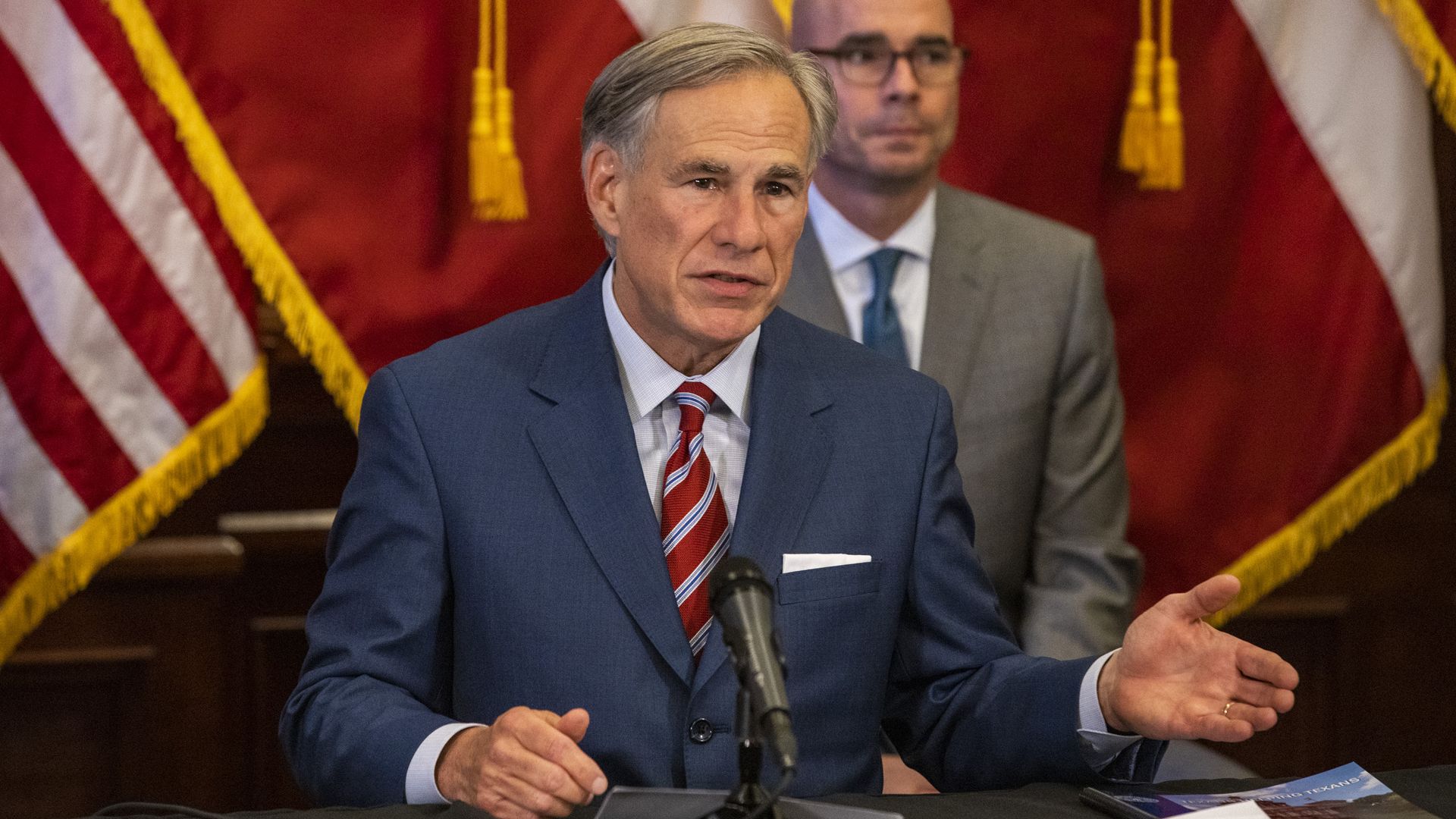 Texas Gov. Greg Abbott (R) issued an executive order Tuesday prohibiting government entities in the state, including public schools, from requiring masks.
The big picture: About 30% of Texans have been fully vaccinated against COVID, but the vast majority of children are unvaccinated, the Texas Tribune reports.
The Food and Drug Administration authorized the emergency use of the Pfizer-BioNTech coronavirus vaccine for 12- to 15-year-old adolescents last week.
Following confusion over the Centers for Disease Control and Prevention's announcement that fully vaccinated people could go maskless, the agency on Saturday clarified that schools should continue to follow guidance recommending mask use and social distancing for the rest of the academic year.
Details: According to Abbott's order, any official who attempts to impose a mask mandate can be subject to a fine of up to $1,000. This applies to all officials working in counties, cities, school districts and public health authorities.
Public schools may continue to adhere to mask-wearing guidelines through June 4, but cannot mandate on-campus masks after that.
Those exempted include state-supported living centers, hospitals owned or operated by the government, Texas Department of Criminal Justice facilities, Texas Juvenile Justice Department facilities, and county and municipal jails, per the Tribune.
What he's saying: "Texans, not government, should decide their best health practices, which is why masks will not be mandated by public school districts or government entities," Abbott said in a statement.
"We can continue to mitigate COVID-19 while defending Texans' liberty to choose whether or not they mask up."
The Texas State Teachers Association called Abbott's move premature and pointed to CDC guidance for schools.
"Many Texans are not vaccinated, and university faculty and employees have no way of knowing who is and who isn't vaccinated on their campuses and in their classrooms," Texas Faculty Association president Pat Heintzelman said in a statement.
"Our health and safety and the health and safety of our families are extremely important to us, and that must be a top priority for the governor."
Go deeper