"Grand Theft Auto V" set to dominate yet again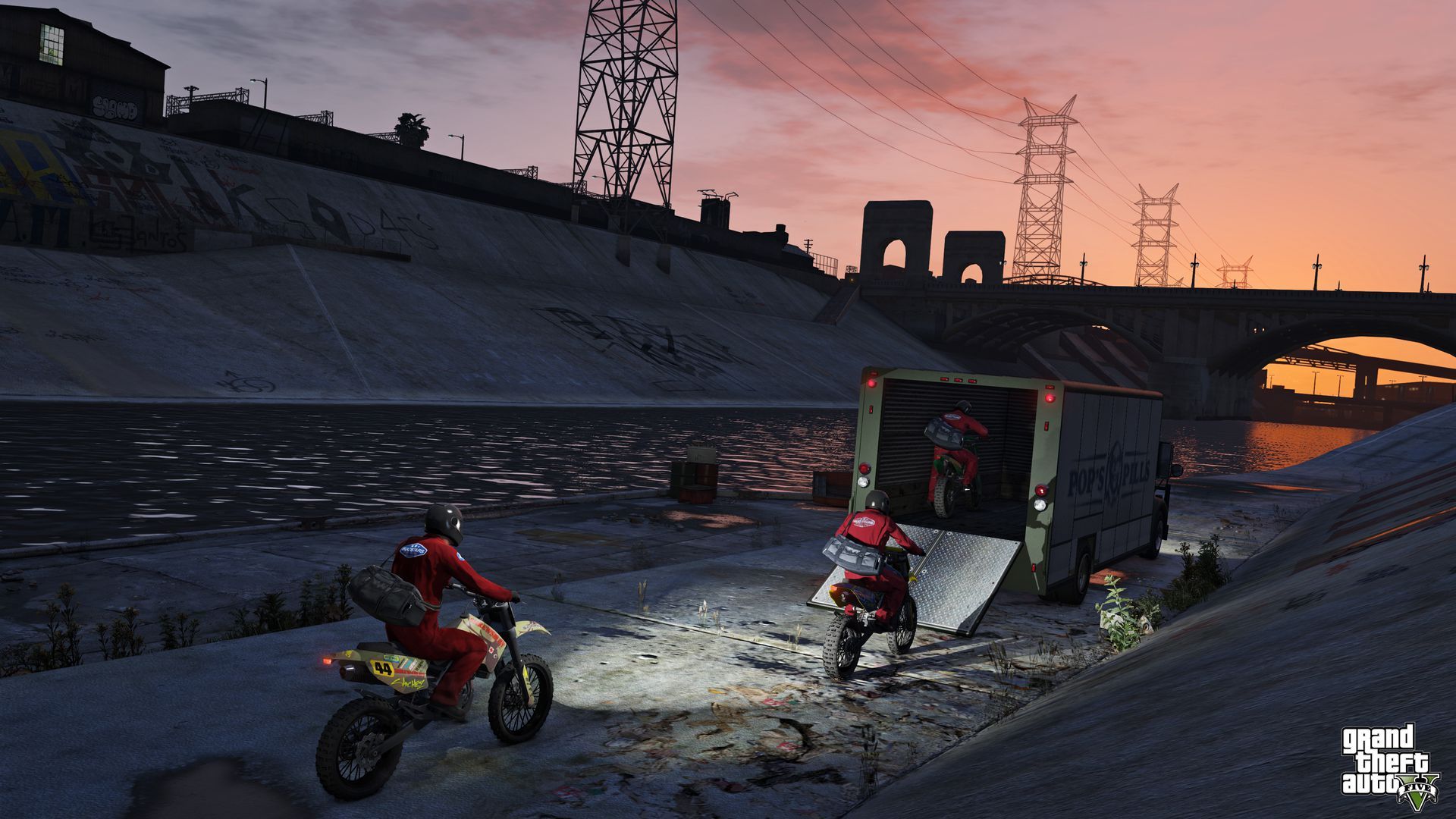 An "expanded and enhanced" version of "Grand Theft Auto V" will be released on Nov. 11, Rockstar Games announced Tuesday, locking in a marquee pre-Thanksgiving spot in the year's gaming calendar.
The big picture: In a fickle industry of changing tastes and ever-improving tech, video games released in 2013 aren't supposed to still be a big deal in 2021, let alone stand ready to be one of the year's biggest releases.
But "GTA V," a crime adventure set in a fictionalized Southern California, is a blockbuster game like nothing else.
Across versions released for Xbox 360, PS3, and PC — and then for Xbox One and PS4 — it has sold more than 140 million copies since launch, according to publisher Take Two.
It is still high on the charts, including on Twitch, where it's one of the most-watched games people stream.
Rockstar revealed last year that a new version of "GTA V," with better graphics, better controls and who knows what else, would come out for the new PS5 and Xbox Series S and X consoles.
The online multiplayer mode has been expanded repeatedly, as Rockstar has developed new content for the game long after it might normally have ceased.
After all, "GTA V" came out just five years after 2008's "GTA IV."
Not surprisingly, today's announcement made "GTA 6" trend on Twitter as fans wonder when Rockstar will finally make a proper sequel.
Go deeper: The inevitability of mobile gaming, like it or not
Go deeper