Several states report zero COVID deaths for the first time in months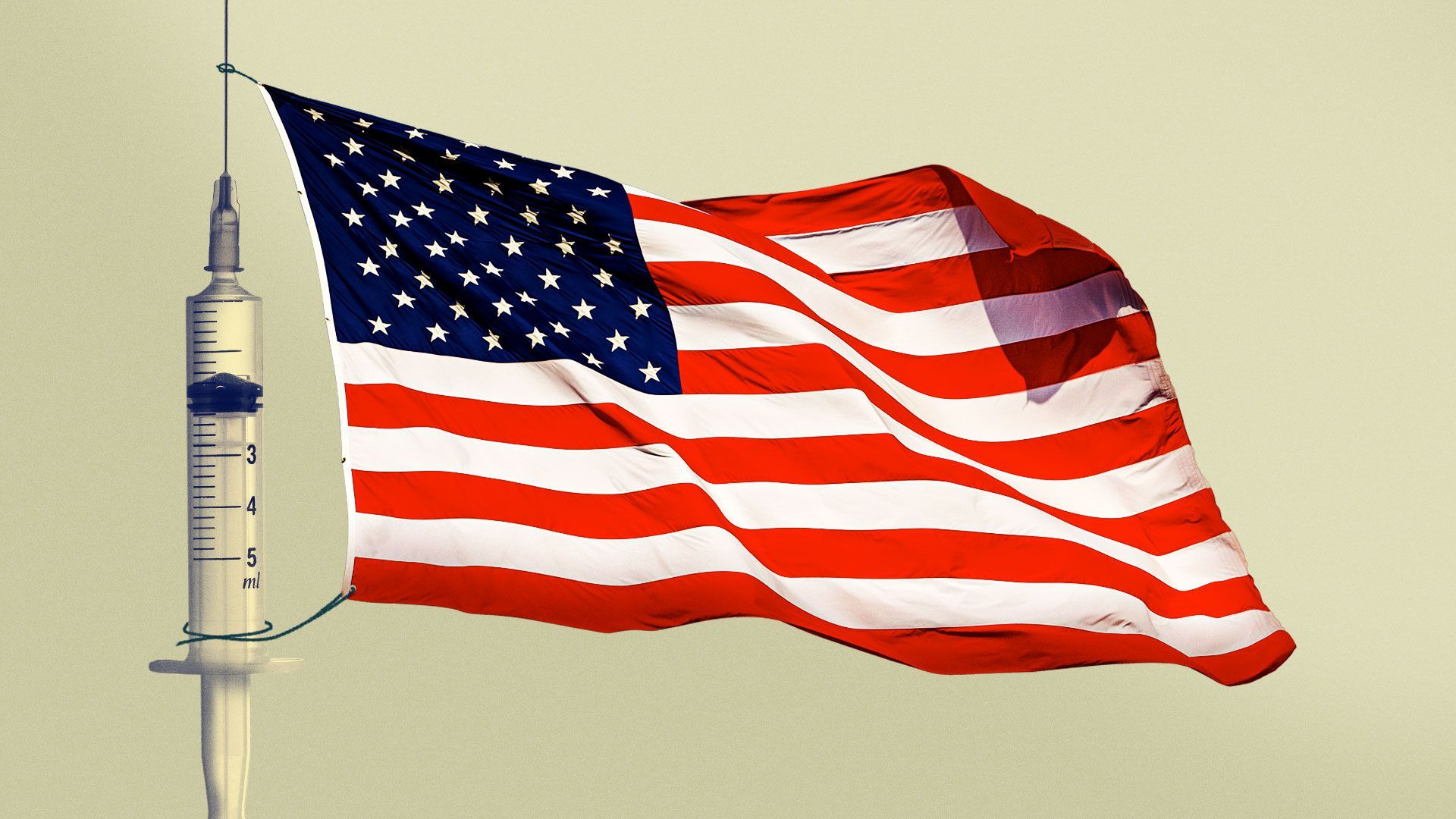 Over the weekend, Texas reported reaching the milestone of zero deaths from COVID-19 for the first time since March 2020. Arizona, Minnesota, and Massachusetts also recently reported COVID death-free days for the first time in months.
State of play: Other states also posted positive COVID metrics at the top of the week while COVID-19 deaths in the U.S. fell to their lowest in nearly 14 months, Reuters reported.
Maryland reported its lowest new daily COVID-19 cases since the end of March 2020, the Baltimore Sun reported. Virginia also posted its lowest rate of new cases since the beginning of the pandemic, the Virginian-Pilot wrote.
Of course, expect this to spark more political debates about how individual states have handled mask mandates and reopening. As Newsweek pointed out, in March, Biden called Texas' leaders reopening plan "neanderthal thinking."
And it's important to remember, plenty of states are still battling to get their case counts down. Alabama, Colorado and Michigan have the most cases per capita in the nation.
The big picture: There are still a lot of people who still need help abroad and it's far too soon to declare victory. But at least in the U.S., the evidence is growing that there are good reasons to be hopeful.
Go deeper