The WarnerMedia and Discovery megamerger by the numbers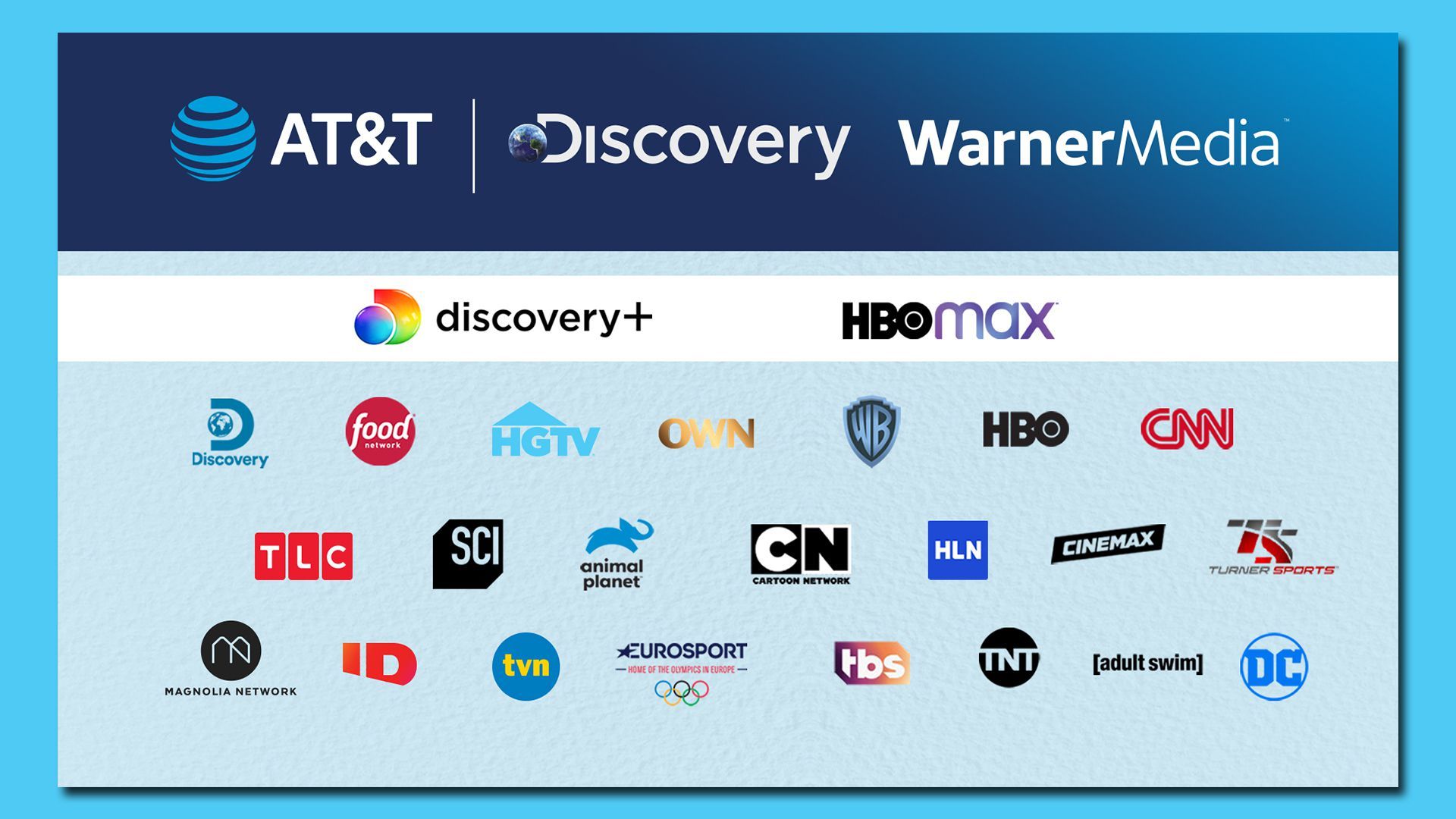 AT&T is ditching the media properties it scooped up a few years ago. They'll merge with Discovery's in a new, yet-to-be-named entity.
The bottom line: The deal isn't doesn't just create a massive wrinkle in the streaming wars, but also the connectivity wars as AT&T shifts back to its telecom roots, Axios' Sara Fischer notes.
Here are the numbers behind the deal that creates a new mega-content giant.
22: The number of networks that'll be under one roof.
$20 billion: How much the new business plans to spend annually on content — $3 billion more than Netflix spent all of last year.
-5%: How shares of Discovery ended the day. Shares of AT&T fell 3%.
Investors are more confident AT&T will be able to manage its debt load if today's upward bond movement is any signal, the Wall Street Journal notes.
$230 billion: The size of AT&T's massive debt pile that's built up as it veered deeper into media.
$43 billion: How much AT&T said it would get from the deal (a mix of cash and debt). Some of the deal proceeds will go toward paying down the debt.
The deal (plus an imminent dividend cut) helps AT&T "reinvest capital into its wireless and fiber business opportunities," per Moody's.
$85 billion: What AT&T paid for Time Warner in 2016 after a contentious antitrust fight. Back then wireless companies wanted to own the pipes and the content. That trend is reversing.
Go deeper