Arab American activists to protest Biden's Michigan visit over Israel support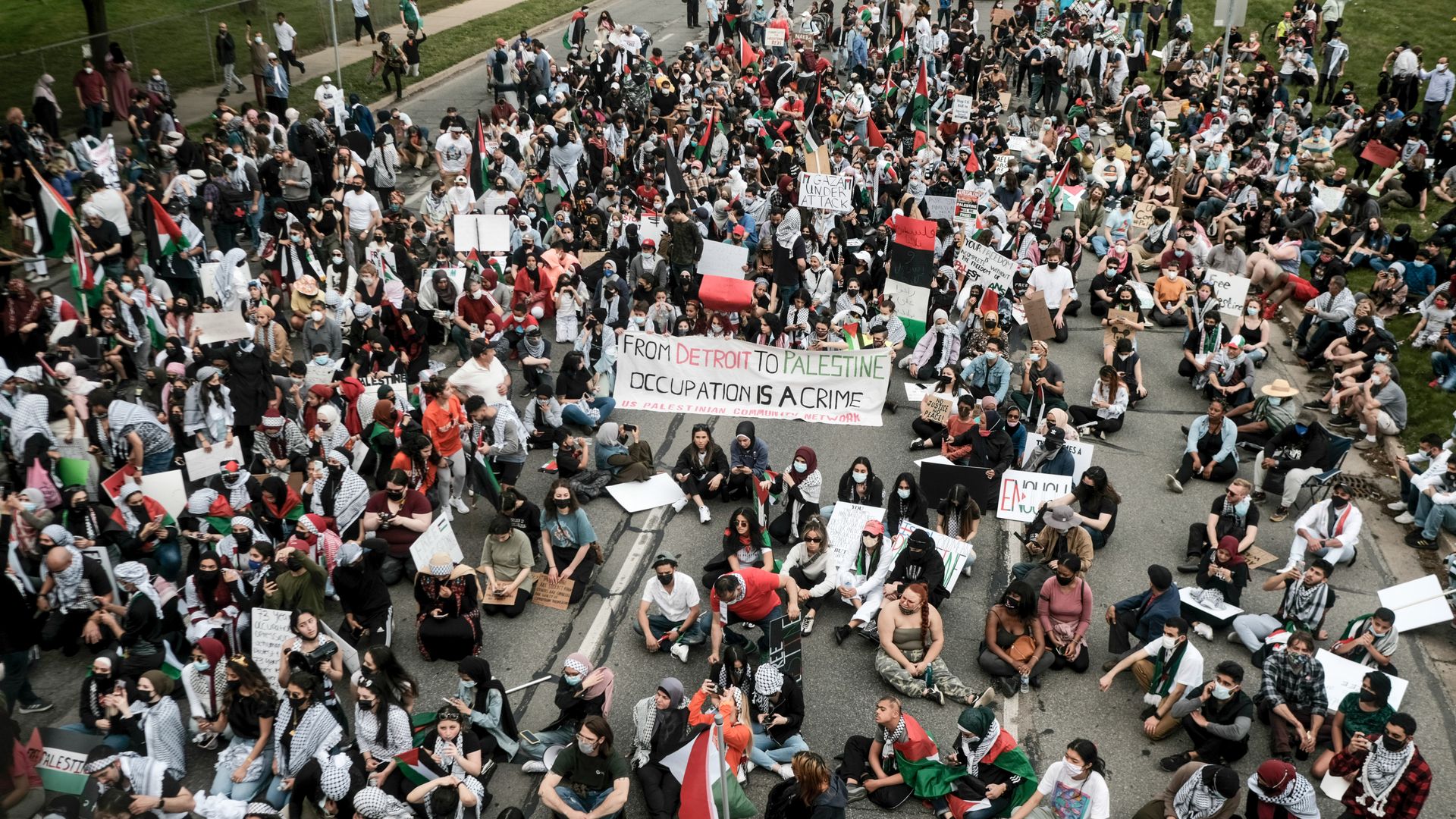 Arab American activists are planning a series of protests on Tuesday during President Biden's visit to Dearborn, Michigan, which has one of the highest percentage of Arab Americans of any U.S. city, the Detroit Free Press reports.
Why it matters: Arab American activists are outraged over Biden's public support of Israel's military operation in Gaza, which has killed more than 200 Palestinians, including 61 children.
The fighting began when Hamas militants launched rockets at Jerusalem in response to heavy-handed policing against protests related to Israel's planned eviction of several Palestinian families.
12 people in Israel have been killed in rocket attacks, per AP.
The big picture: The White House released a statement on Saturday reaffirming Biden's "strong support for Israel's right to defend itself against rocket attacks from Hamas and other terrorist groups in Gaza," while stressing the importance of protecting civilians.
Biden on Monday expressed support for a ceasefire between Israel and Hamas for the first time.
An Israeli official told Axios that Biden's "overall message was that they support us but want this to end."
The state of play: Biden is set to visit the Ford Rouge Electric Vehicle Center in Dearborn and will deliver remarks from the plant at 1:40 p.m.
The first protest will take place at 10 a.m. at the American Moslem Society, which is located close to the Ford Rouge plant.
The next protest will take place at 1 p.m. near the Dearborn police station, and the last protest is scheduled to occur at 1:30 p.m. in Lapeer Park.
Go deeper