Task force lowers recommended age for colon cancer screening to 45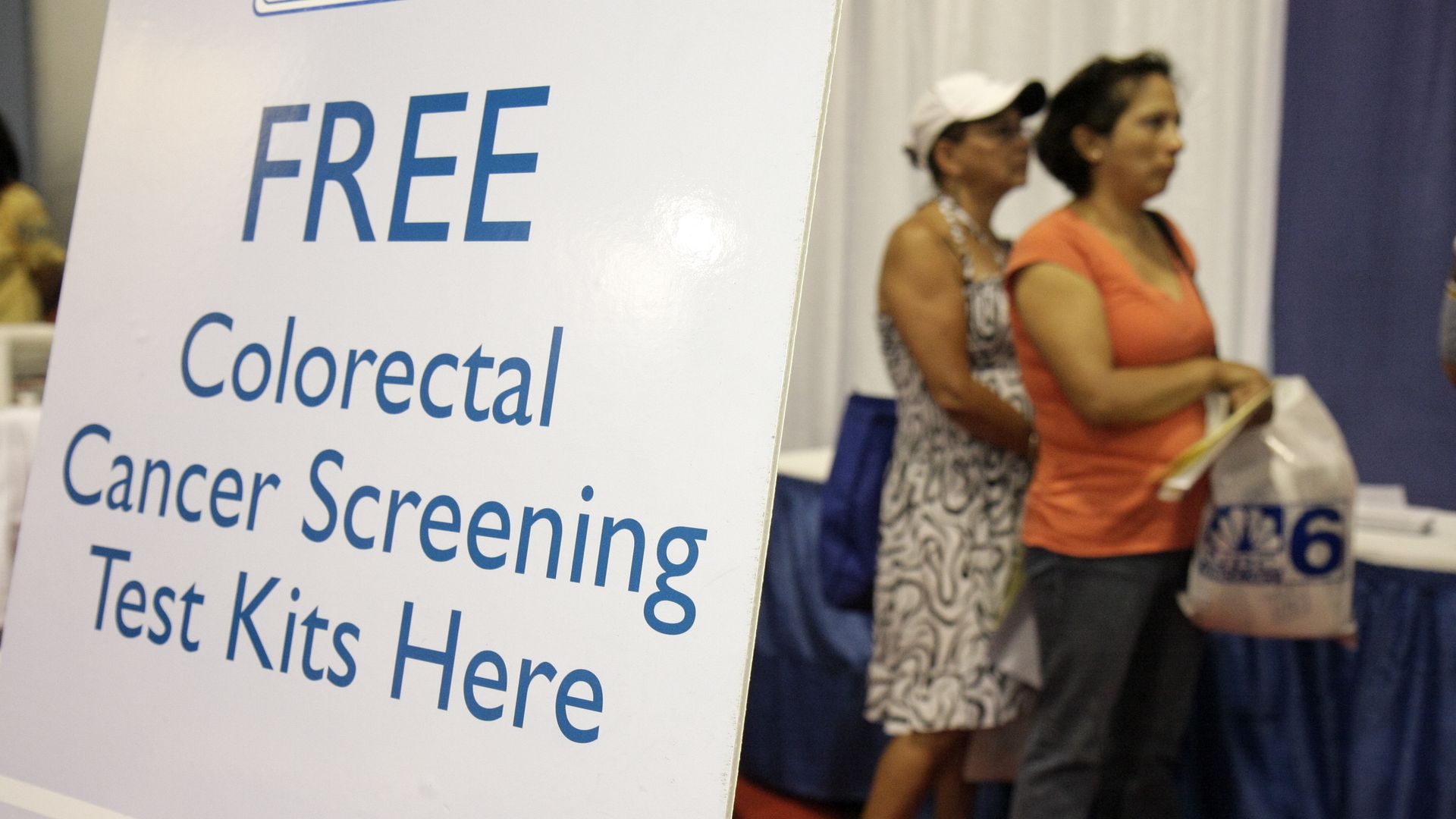 Americans should start getting screened for colon cancer at age 45 instead of at 50, according to new guidance from the U.S. Preventive Services Task Force (USPSTF).
Why it matters: The taskforce said the recommendation reflects the fact that colon cancer — the third-leading cause of cancer death for men and women in the country — is increasingly occurring among adults younger than 50.
It also means that most insurance companies will have to cover the screenings with no copay, according to AP.
By the numbers: Colorectal cancer is most common in adults 65 to 74 years old, but the number of new cases in adults 40 to 49 years old has increased by almost 15% from 2000-2002 to 2014-2016, according to USPSTF, which is funded by the Department of Health and Human Services.
An estimated 25.6% of eligible adults in the country had never been screened for colorectal cancer in 2016, and in 2018, 31.2% of eligible adults were not up to date with screenings.
Around 53,000 people in the U.S. are projected to die of colorectal cancer this year.
What they're saying: "The USPSTF concludes with moderate certainty that screening for colorectal cancer in adults aged 45 to 49 years has moderate net benefit," the taskforce said in its decision.
The big picture: The rate of new cases and deaths from colon cancer have decreased in recent years in part from more screening tests, according to AP.
Go deeper