Lawsuit: Montana's new voting laws violate Native Americans' rights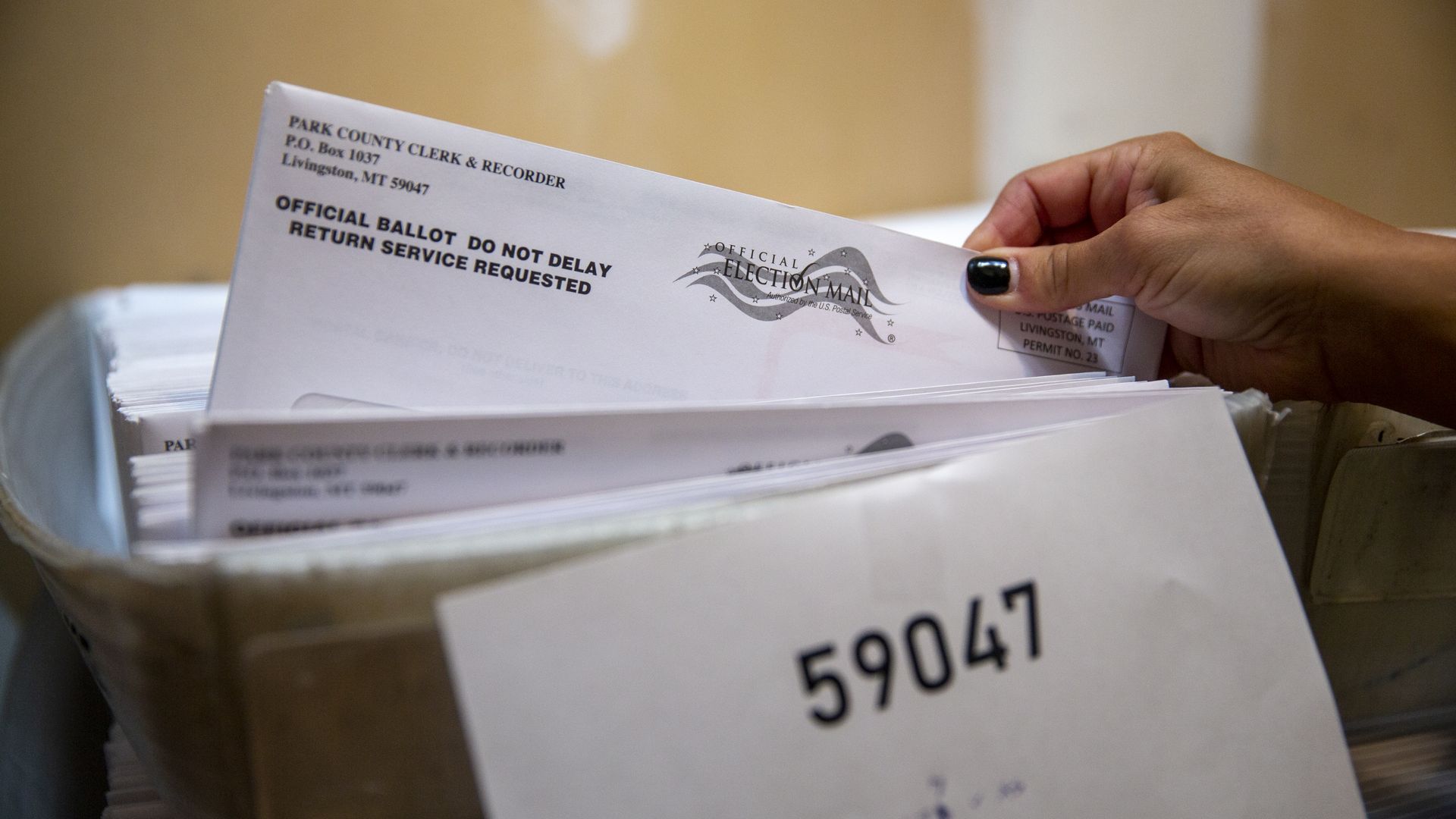 The American Civil Liberties Union and Native American Rights Fund filed a lawsuit Monday alleging that two new voting laws in Montana are unconstitutional infringements on Native Americans' rights.
Why it matters: Since President Biden's win, Republican state legislatures across the U.S. have sought to pass new voting restrictions, which opponents say will disproportionately disenfranchise voters of color.
The state of play: The lawsuit argues that the laws, which eliminate same-day voter registration and limit ballot restriction, are part of a targeted campaign to disenfranchise Native Americans.
Native Americans make up roughly 6.5% of the population in Montana.
Native voters who live on reservations often face barriers due to long distances to election offices or polling sites. Many don't own cars and rely on same-day registration so they don't have to make the trip — which can take several hours — more than once.
High poverty rates mean voters cannot always afford gas, per the lawsuit.
Since many reservations lack reliable mail service, get-out-the-vote groups often collect and deposit absentee ballots, a process that could become curtailed under the new laws.
The legislature knows all this, Jacqueline De León, a staff attorney at the Native American Rights Fund, told the New York Times. "[A]nd so they are again, I think, taking advantage of those barriers and amplifying them."
Christi Jacobsen, Montana's secretary of state, is the named defendant in the lawsuit.
"The voters of Montana spoke when they elected a secretary of state that promised improved election integrity with voter ID and voter registration deadlines, and we will work hard to defend those measures," Jacobsen said in a statement to the New York Times.
Go deeper