Schumer: "I want to see a ceasefire"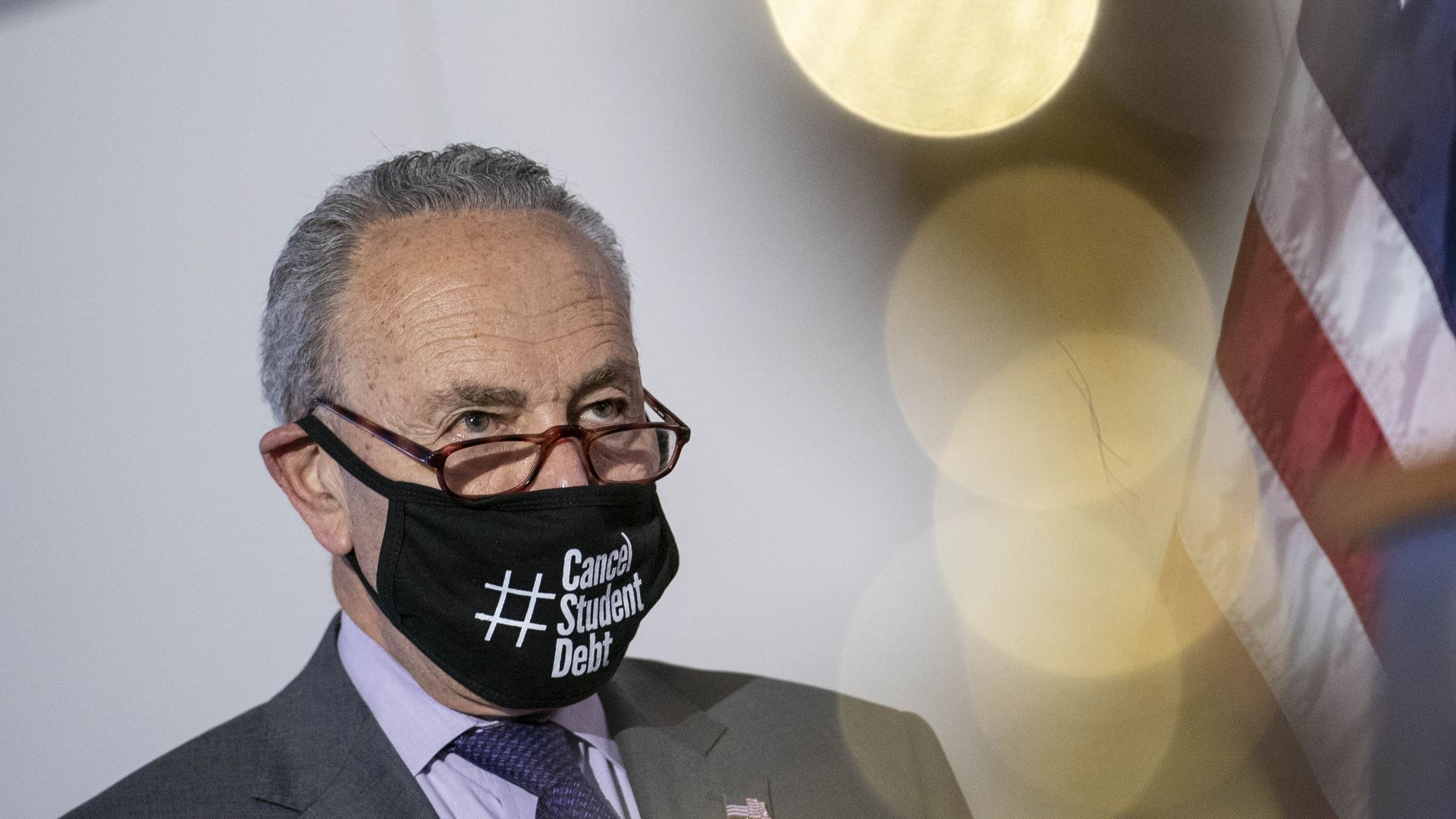 Senate Majority Leader Chuck Schumer (D-N.Y.) told reporters Monday he wants to "see a ceasefire reach quickly and mourn the loss of life."
Why it matters: Schumer is a staunch defender of Israel and has maintained that Israel should be able to defend itself.
Sen. Todd Young (R-Ind.), Sen. Chris Murphy (D-Conn.) and 28 Senate Democrats also called for a ceasefire between Israel and Hamas on Sunday.
"I agree with the statement put out by Sens. Murphy and Young last night in its entirety," Schumer told reporters in the Capitol.
The violence has killed over 180 Palestinians and 10 Israelis since fighting began last Monday.
Schumer did not answer a reporter's question on whether he supports the U.S.'s $735 million arms deal with Israel.
The big picture: Israeli officials said Sunday a ceasefire is not on the table right now.
The U.N. special coordinator for the Middle East Peace Process has been holding extensive talks with both Israel and Hamas in an effort to restore peace.
White House press secretary Jen Psaki on Monday would not commit to calling for a ceasefire when asked.
"Our calculation at this point is that having those conversations behind the scenes, weighing in with our important strategic partnership we have with Israel, also with other countries in the region, is the most constructive approach we can take," she said.
Go deeper... In photos: Israel-Hamas aerial bombardments enter second week
Go deeper