Blinken says he hasn't seen evidence Hamas was in AP building Israel struck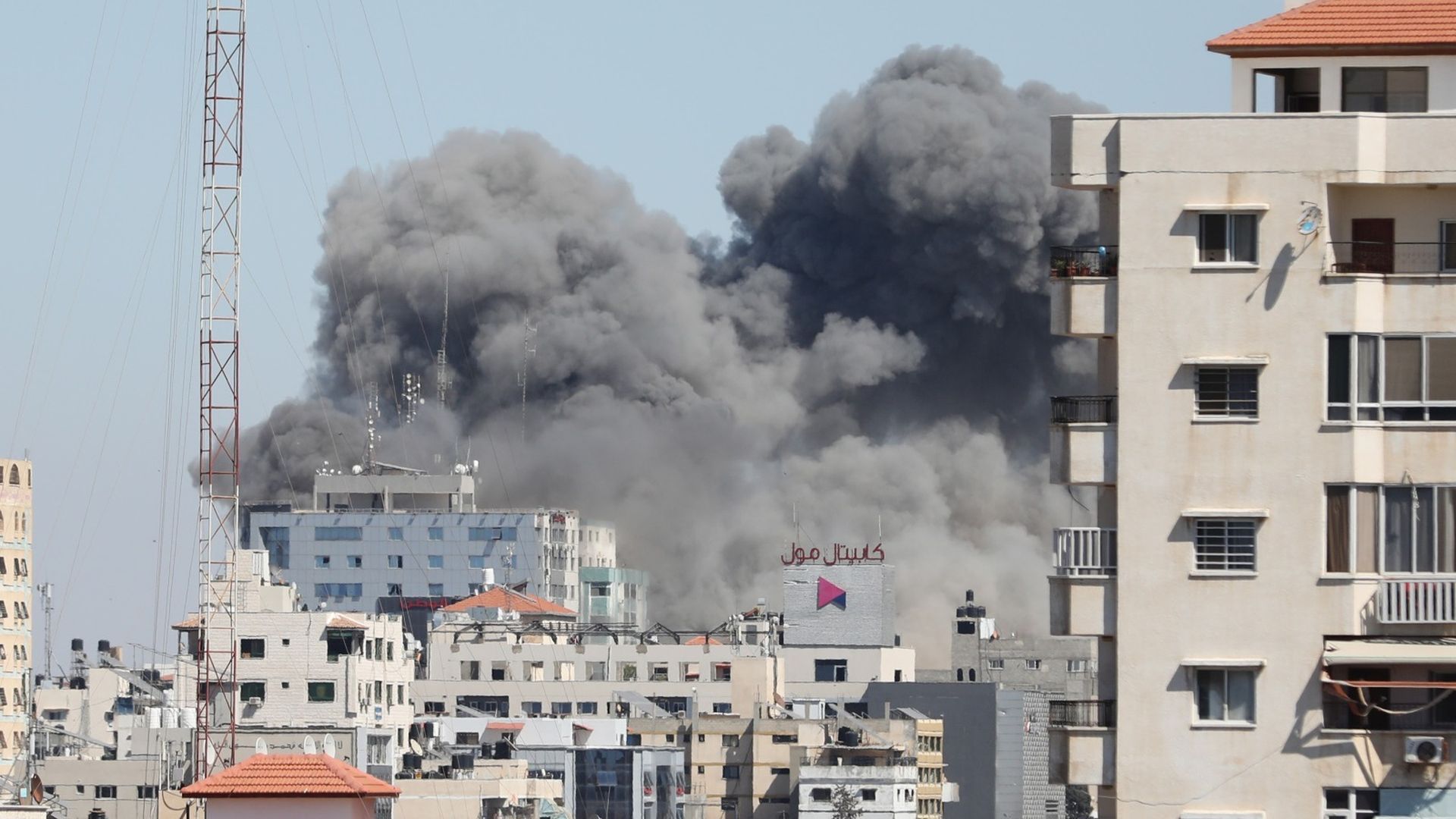 U.S. Secretary of State Antony Blinken said Monday he had not personally seen evidence that Hamas was operating in a building that housed offices for Al Jazeera, the AP and other media in the Gaza Strip, as the Israeli government has claimed, AP reports.
The latest: "The Secretary was referring only to what he personally had seen. As he made clear, any such information would be provided to others in the administration, not directly to the secretary of State," a senior State Department official told Axios.
Why it matters: Israel has said the presence of a Hamas military intelligence office justified an airstrike that destroyed the 12-story building on Saturday. Israeli Prime Minister Benjamin Netanyahu told CBS News' "Face the Nation" Sunday that Israeli intelligence had shared proof with the U.S.
"Shortly after the strike we did request additional details regarding the justification for it," Blinken said at a press conference in Denmark Monday, later adding he has "not seen any information provided."
Blinken said he "will leave it to others to characterize if any information has been shared and our assessment of that information."
The state of play: The AP and Al Jazeera have also said they were not provided evidence that Hamas occupied the building.
The news outlets condemned the airstrike and called for an independent investigation, with AP President and CEO Gary Pruitt saying "the world will know less about what is happening in Gaza because of what happened today."
Acting director-general of Al-Jazeera Media Network Mostefa Souag called the strike a "war crime," describing it as an effort to curtail press coverage of the situation in Gaza.
"We have called on the Israeli government to put forward the evidence. AP's bureau has been in this building for 15 years. We have had no indication Hamas was in the building or active in the building. This is something we actively check to the best of our ability. We would never knowingly put our journalists at risk."
— AP President and CEO
Gary Pruitt in a statement
In a phone call with Pruitt on Sunday, Blinken "offered his unwavering support for independent journalists and media organizations around the world and noted the indispensability of their reporting in conflict zones," according to State Department spokesperson Ned Price.
Editor's note: This story has been updated with comment from a senior State Department official.
Go deeper