The military wants to conquer jetlag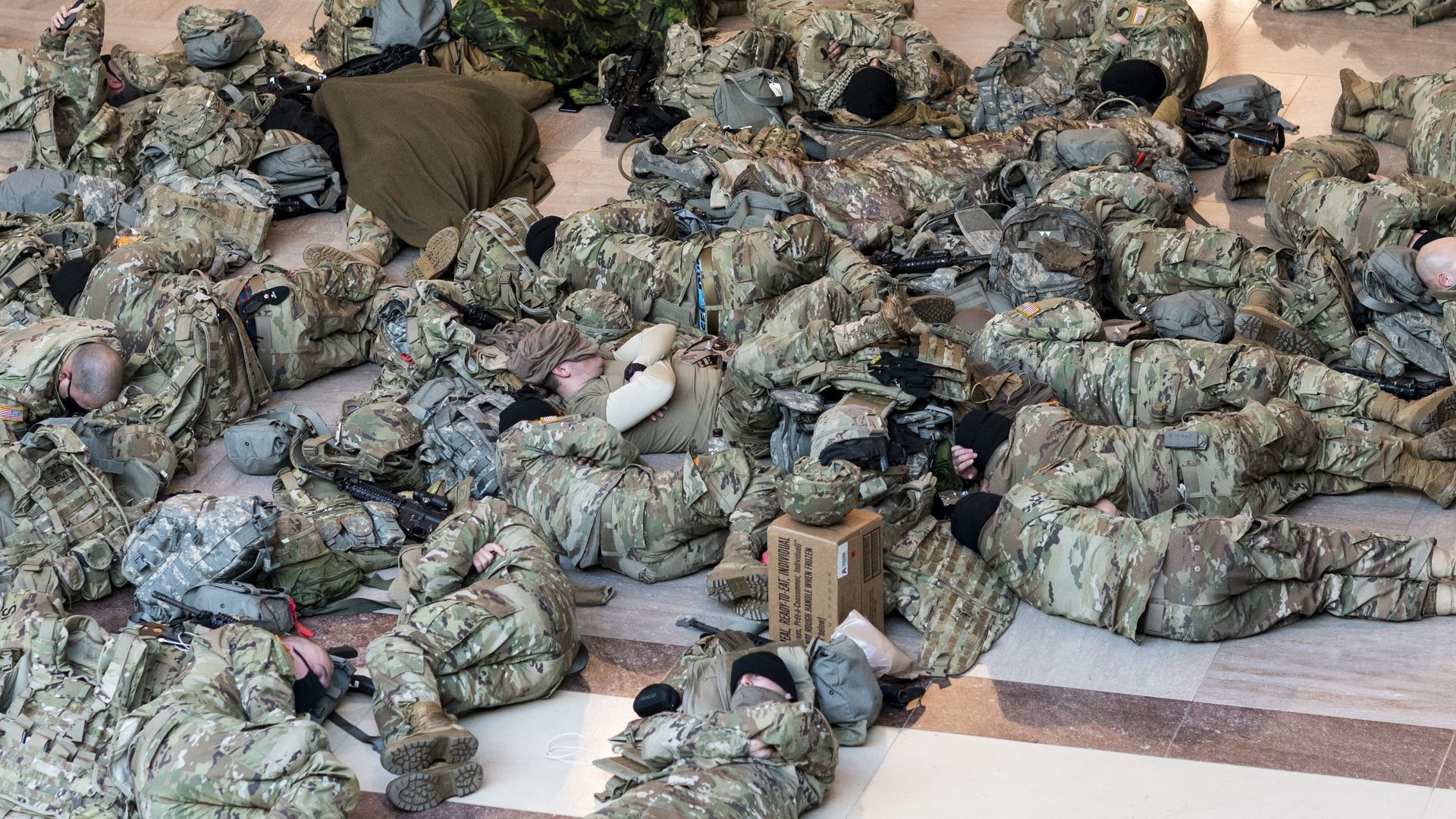 The Defense Advanced Research Projects Agency (DARPA) is funding scientific projects to control service members' sleep/wake cycles in the service of fighting jetlag.
Why it matters: Jetlag is an annoyance for the average traveler (or was back when people, you know, went places), but for a U.S. military that operates across the globe, it can be a critical challenge to operational readiness.
What's happening: DARPA — the research agency that brought you such hits as "the internet" and "cyborg beetle spies" — this week announced the launch of the ADvanced Acclimation and Protection Tool for Environmental Readiness research program.
How it works: The primary focus of ADAPTER is to develop implants and devices that can regulate, on demand, bodily rhythms disrupted by jetlag or shift-work schedules.
By the numbers: A recent study found that sleep disorders are a serious problem in the military, with insomnia diagnoses rising 45-fold between 2005 and 2019.
My thought bubble: I asked my younger brother Sean, an Army veteran, about his most memorable sleep experience in the military.
The bottom line: I'm ready to take a nap just thinking about that.
Go deeper