Ethiopia delays national elections again as Tigray conflict continues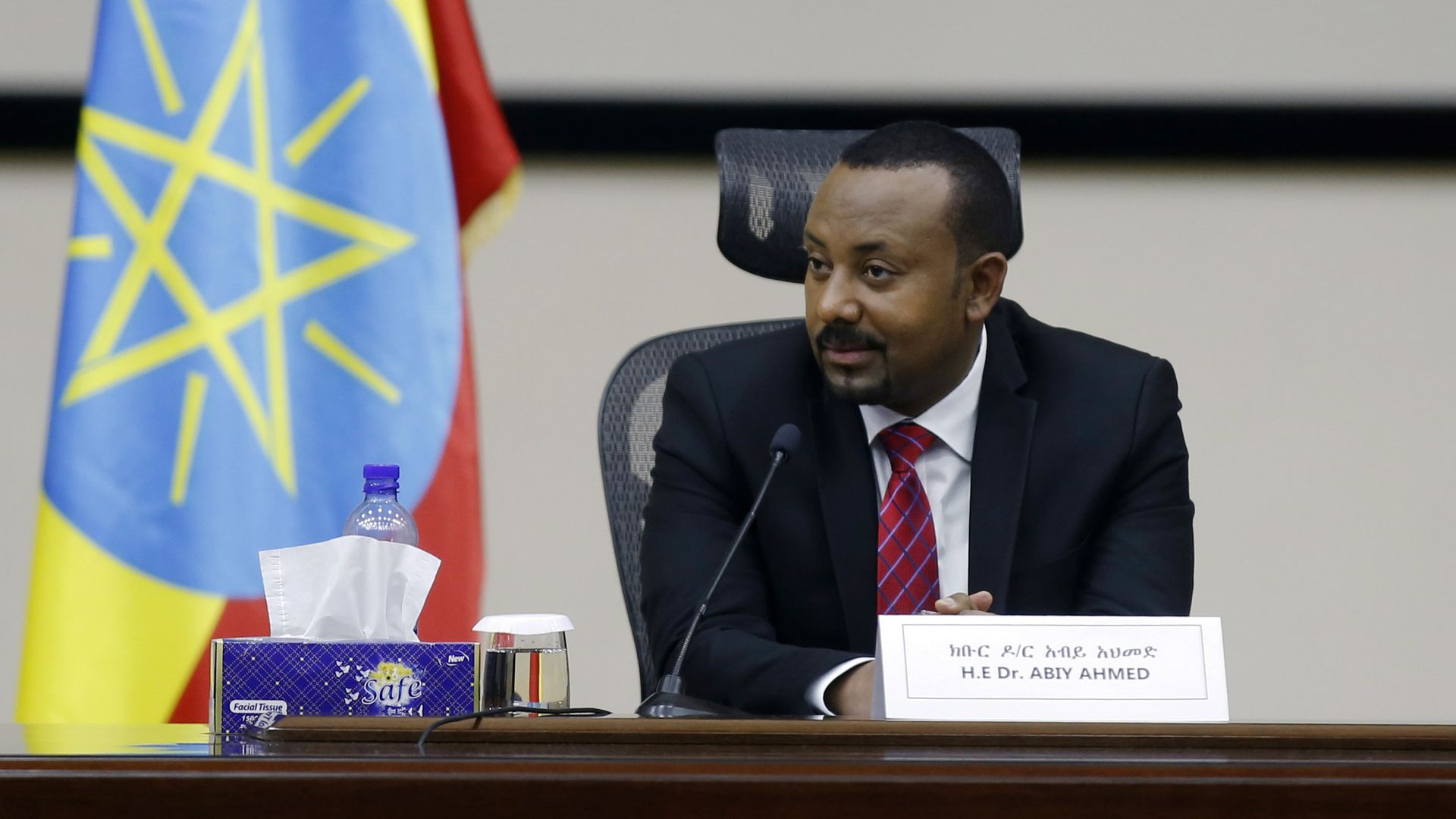 Ethiopia has again delayed its national elections amid ongoing violence in the country's Tigray region, AP reports.
Why it matters: The country previously postponed national elections, which would be the first major electoral test for Ethiopian Prime Minister Abiy Ahmed, last year because of the coronavirus pandemic. They were then rescheduled for June 5. Officials have not set a new date.
The big picture: The head of the national elections board, Birtukan Mideksa, in a meeting with representatives for political parties on Saturday said the vote must be postposed by an estimated two to three weeks to finish printing ballots, training staffers and compiling voting information, according to AP.
Context: The conflict in the Tigray region between the Ethiopian military and the Tigray People's Liberation Front (TPLF) group has killed thousands.
The U.S. has described human rights abuses occurring in the region as "acts of ethnic cleansing" against Tigrayans.
Abiy declared victory in the conflict in December 2020 after Ethiopia's army captured Mekelle, the regional capital of Tigray, from the TPLF.
The warring parties have exchanged allegations of war crimes and genocide.
What they're saying: "The United States is gravely concerned by the increasing number of confirmed cases of military forces blocking humanitarian access to parts of the Tigray region," U.S. Secretary of State Anthony Blinken said in a statement Saturday.
"This unacceptable behavior places the 5.2 million people in the region in immediate need of humanitarian assistance at even greater risk," Blinken added.
"The United States unequivocally calls upon the Governments of Eritrea and Ethiopia to take all necessary steps to ensure that their forces in Tigray cease and desist this reprehensible conduct."
"There are many credible reports of armed forces in Tigray committing acts of violence against civilians, including gender-based violence and other human rights abuses and atrocities. The conduct of the Eritrean Defense Forces and Amhara regional forces have been particularly egregious."
Go deeper