America's slowing population growth puts limits on its future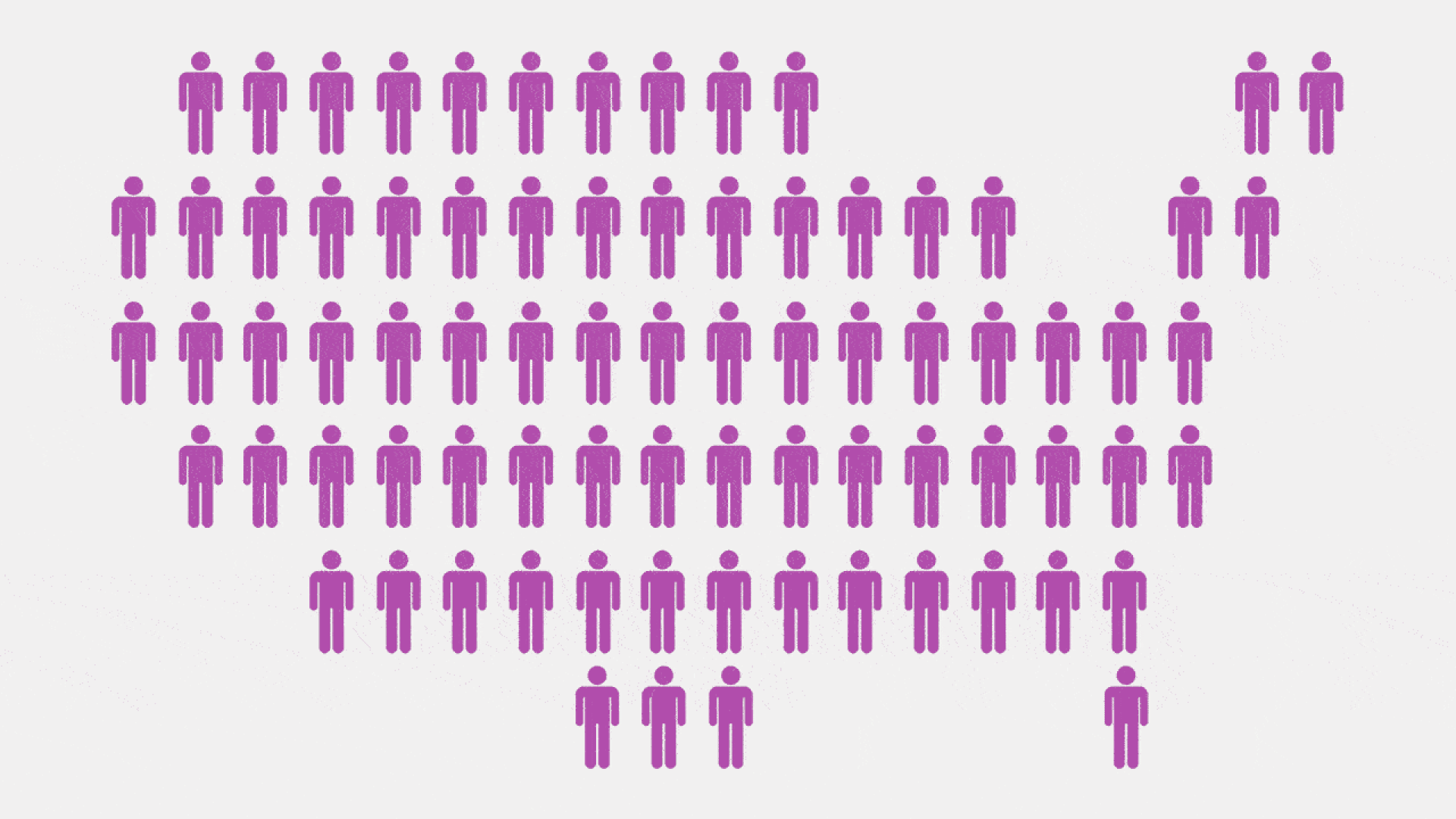 The U.S.' sharply declining rate of population growth threatens to put an expiration date on a country built around a vision of endless reinvention.
The big picture: Fewer people means fewer workers to support an aging population, fewer innovators with new ideas, less economic growth — and more of one thing: political fights over a shrinking pie.
By the numbers: At the end of April, the Census Bureau reported that between 2010 and 2020, the U.S. population grew at its slowest rate since the Great Depression and the second-slowest rate in any decade since the country's founding.
The impact: Countries with falling population growth — and eventually population decline — face serious economic, political and even cultural challenges.
Put those two trends together, and you have a formula for corrosive generational conflict and a country in long-term decline — which is exactly what a 2019 Pew survey about Americans' attitudes toward the future found.
Context: Slowing population growth is a reality throughout most of the developed world, as well as in China, where government data released this week showed the average annual population growth over the past 10 years was just 0.53%, the slowest in decades.
Yes, but: The U.S. has one option to keep its population growing that China and many other countries lack: immigration.
The catch: While the U.S. had a net migration of more than 1 million people a year leading up to 2016, that number fell to an estimated 595,000 in 2019, even before pandemic-led border controls closed the spigot further.
What to watch ... the progress of President Biden's immigration proposals, which would expand legal immigration while creating a pathway to citizenship for millions of undocumented immigrants.
The bottom line: No country in the world has figured out a reliable way to induce citizens to have more children over the long term, which means the U.S. can live up to its self-conception as a "nation of immigrants" — or face a shrinking future.
Go deeper