White House: User fees for infrastructure deal would "violate" Biden's tax pledge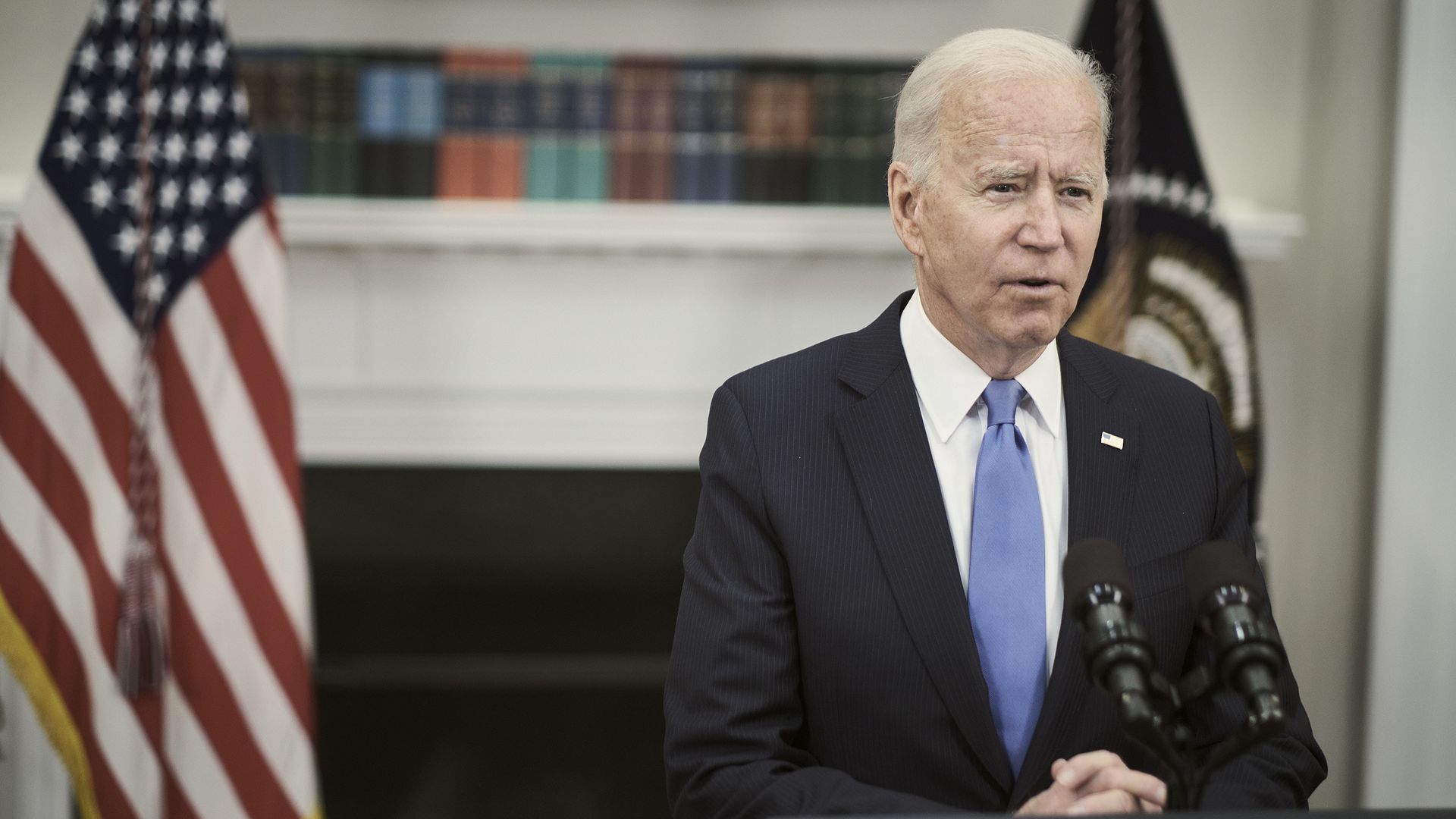 The White House on Friday said that Republicans' idea to impose user fees for infrastructure spending would "violate" President Biden's promise not to raise taxes on Americans making less than $400,000 annually.
What they're saying: "The president's pledge and his commitment, his line in the sand, his red line, whatever you want to call it, is that he will not raise taxes for people making less than $400,000 a year," White House press secretary Jen Psaki said. "User fees that have been proposed out there would violate that."
Driving the news: Some Senate Democrats were open to considering user fees, including increasing the gas tax and raising money from electric car drivers through a vehicle-miles-traveled charge, Axios' Hans Nichols reports.
Sen. Mark Warner (D-Va.) told Axios on Thursday that he is "generally supportive of what the president is trying to do, but I think his initial unwillingness to include user fees makes it really hard."

Other Democrats opposed user fees because the pay-fors would be too expensive for lower-income Americans.

Biden met with Republicans on Thursday to discuss a bipartisan approach to pass an infrastructure package.
Go deeper