Progressive legal advocacy group spinning off from sponsor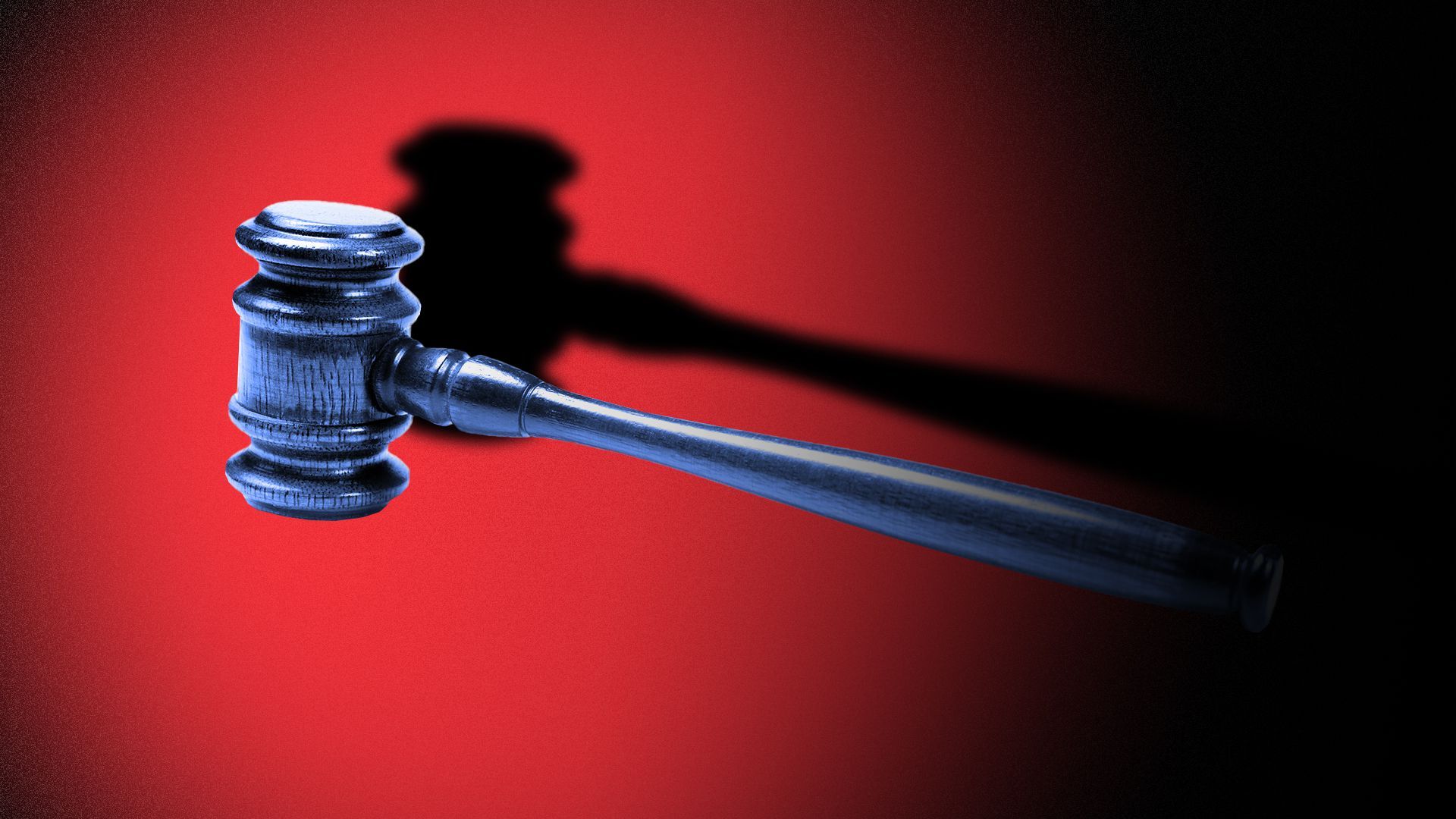 A leading progressive legal advocacy group is spinning off from the sprawling dark money network that seeded it, the group tells Axios.
Why it matters: Demand Justice's decision to separate from the Sixteen Thirty Fund, a "fiscal sponsor" for scores of largely left-wing organizations, will provide the public with its first detailed look behind the curtain of the influential progressive nonprofit.
As stand-alone nonprofits, Demand Justice and its 501(c)(3) arm, the Demand Justice Initiative, will have to reveal new information about their structures and finances.
What they're saying: Demand Justice co-founder and executive director Brian Fallon told Axios his group has outgrown the umbrella organization under which it operated for its first three years.
"Taking this step is a nod to the fact that we plan to exist for the long term and are ready to graduate out of the start-up phase," Fallon said in an email.
The switch hasn't officially happened, Fallon said. His group plans to apply for tax exemption as an independent entity but is still operating as a Sixteen Thirty Fund project for the time being.
The big picture: Demand Justice is the tip of the progressive spear in battles over the makeup of the federal judiciary.
Fallon, formerly the top spokesman at the Department of Justice, formed the group to counter influential conservative organizations such as the Federalist Society and the Judicial Crisis Network.
Demand Justice has made headlines recently for running ads calling on Supreme Court Justice Stephen Breyer to resign so he can be replaced by a Black woman.
Between the lines: When Demand Justice and the Demand Justice Initiative complete their new filings, the public will be able to see previously undisclosed details about their budgets, advocacy work and the vendors they've engaged.
The Sixteen Thirty Fund and a sister organization, the New Venture Fund, have been criticized for obscuring information about the scores of subsidiary groups they sponsor.
Sixteen Thirty Fund executive director Amy Kurtz defended the structure in a Medium post last month. Her group, she wrote, "advances progressive causes through advocacy and fiscal sponsorship ... using the legal rulebook in place today."
Go deeper