Crime jumps after court-ordered policing changes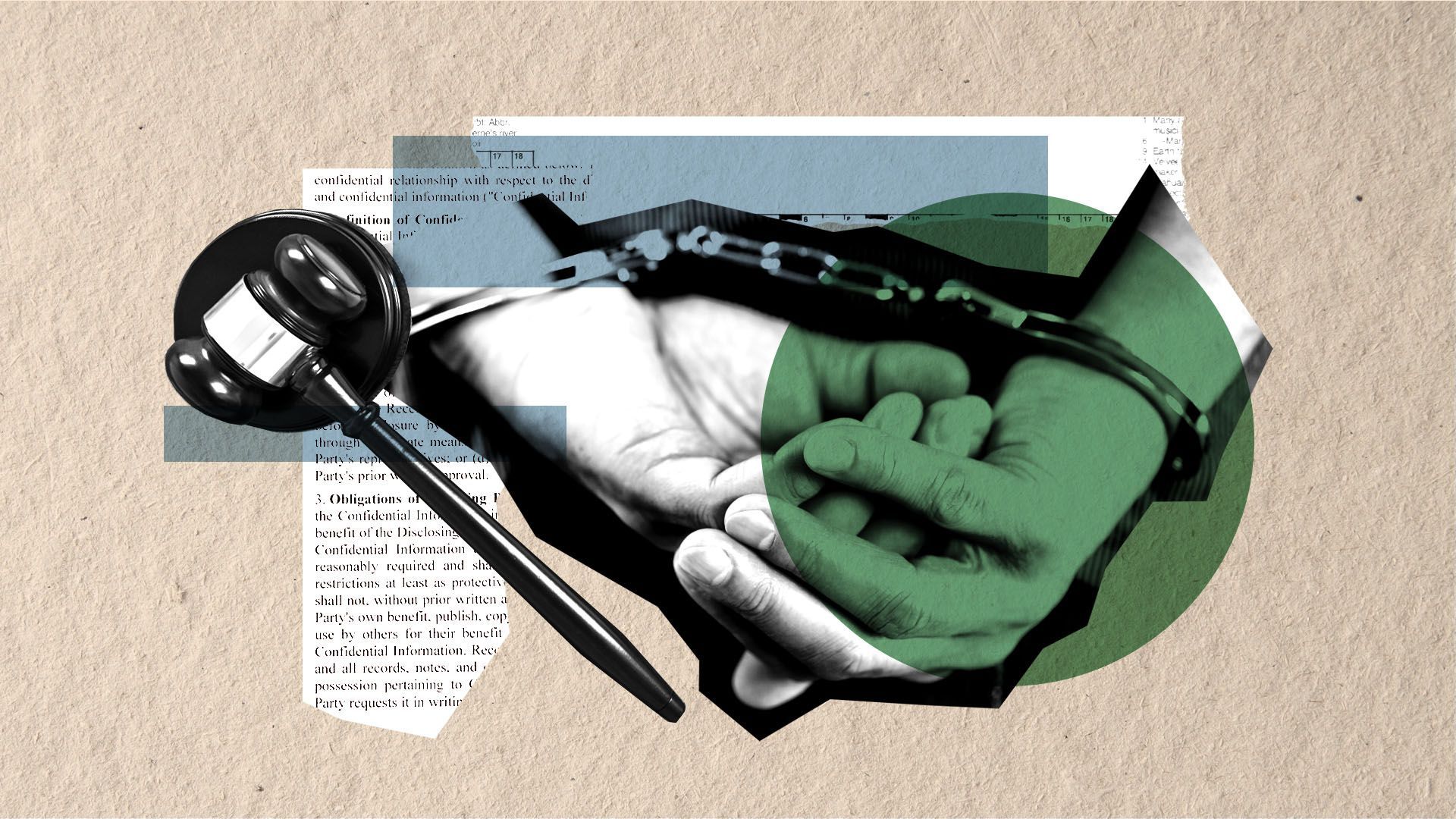 Most police agencies in recent federally court-ordered reform agreements saw violent crime rates skyrocket immediately, according to an Axios examination of departments under consent decrees since 2012.
Why it matters: The increases in violent crime rates — in one case by 61% — suggest that there can be unintended consequences, at least in the short term, to the policing changes many Americans have demanded in the year since George Floyd's death.
They've also given police unions another argument in their campaign against reforms.
By the numbers: An Axios review of FBI and Justice Department data on all 12 agencies under consent decrees since 2012 found that seven of them experienced jumps in violent crime rates in two years compared to the two years before they entered into the consent decrees.
Seattle saw a 27% surge in its violent crime during that period following its consent decree in 2012.
Albuquerque, N.M., a city that saw violent protests in 2014 following the shooting of a white homeless man, later experienced a 36% increase in its violent crime rate. Before its consent decree, the city had seen a 30-year low in crime.
Los Angeles County, a region of 10 million people, saw a colossal rise of 61% in its violent crime rate following a consent decree with the Los Angeles County Sheriff's Department — an agency with a troubled history among Latinos and Black residents.
Yes, but: Municipalities with less than 50,000 people that entered into consent decrees saw violent crime rates decline.
Ferguson, Mo., a city of 21,000 outside of St. Louis that saw heated demonstrations after the police shooting of Michael Brown in 2014, saw its violent crime rate drop by 7% during the same two-year comparison.
Warren, Ohio, and East Haven, Conn., also experience noticeable declines during the same period following their consent decrees.
Data for two larger cities under consent decrees — Portland and Newark, N.J. — couldn't be compared since they are missing key crime numbers.
The intrigue: Attorney General Merrick Garland announced last month that the Department of Justice would launch "pattern or practice" investigations into the Minneapolis and Louisville police departments, following the deaths last year of George Floyd and Breonna Taylor.
Depending on the findings, both cities could be forced into consent decrees to overall their departments.
The investigations come after the Trump administration refused to launch similar investigations into police departments for four years despite pleas from reform advocates.
Between the lines: No one knows why violent crime rates spike after departments enter into consent decrees, according to criminal justice scholars.
Stephen Rushin, associate professor of law at Loyola University Chicago, says only anecdotal evidence exists that suggests disruptions in department leadership or changes in tactics may contribute to the increases.
However, the crime surges may be short-lived. Rushin said his study into 31 cities that operated under federal oversight between 1994 and 2016 showed temporary increases in crime, followed by a steady drop.
"What it does is it suggests that those consent decree measures don't just go away after a year or two. They're normally (in place) pretty long-term. Then crime falls."
But, but, but: That hasn't stopped police unions and police advocates from using the early data to urge cities to pull back from oversight.
In an upcoming Albuquerque mayoral election and a special election for that district's House seat, conservatives are urging the federal government to end its consent decree and say the city should turn its focus to fighting crime.
"Right now we are in crisis. Albuquerque is burning, and it seems like politicians are just playing the fiddle. We've got to be able to deal with this criminal element that has taken over the city right now," GOP House candidate Mark Moores told the PBS news show New Mexico in Focus recently.
Even some families of those killed by excessive police force cases say crime in Albuquerque is too high.
"But you can do both. You can fight crime and train officers better so they don't abuse their power," Stephen Torres, who lost his 27-year-old son, Christopher, in a police shooting, told Axios.
The big question: Will the reform movement inspired by the killings of George Floyd and Breonna Taylor be able to withstand the backlash against rising crime that has halted other changes to police departments?
Go deeper