Mental health visits among vulnerable populations dropped significantly during pandemic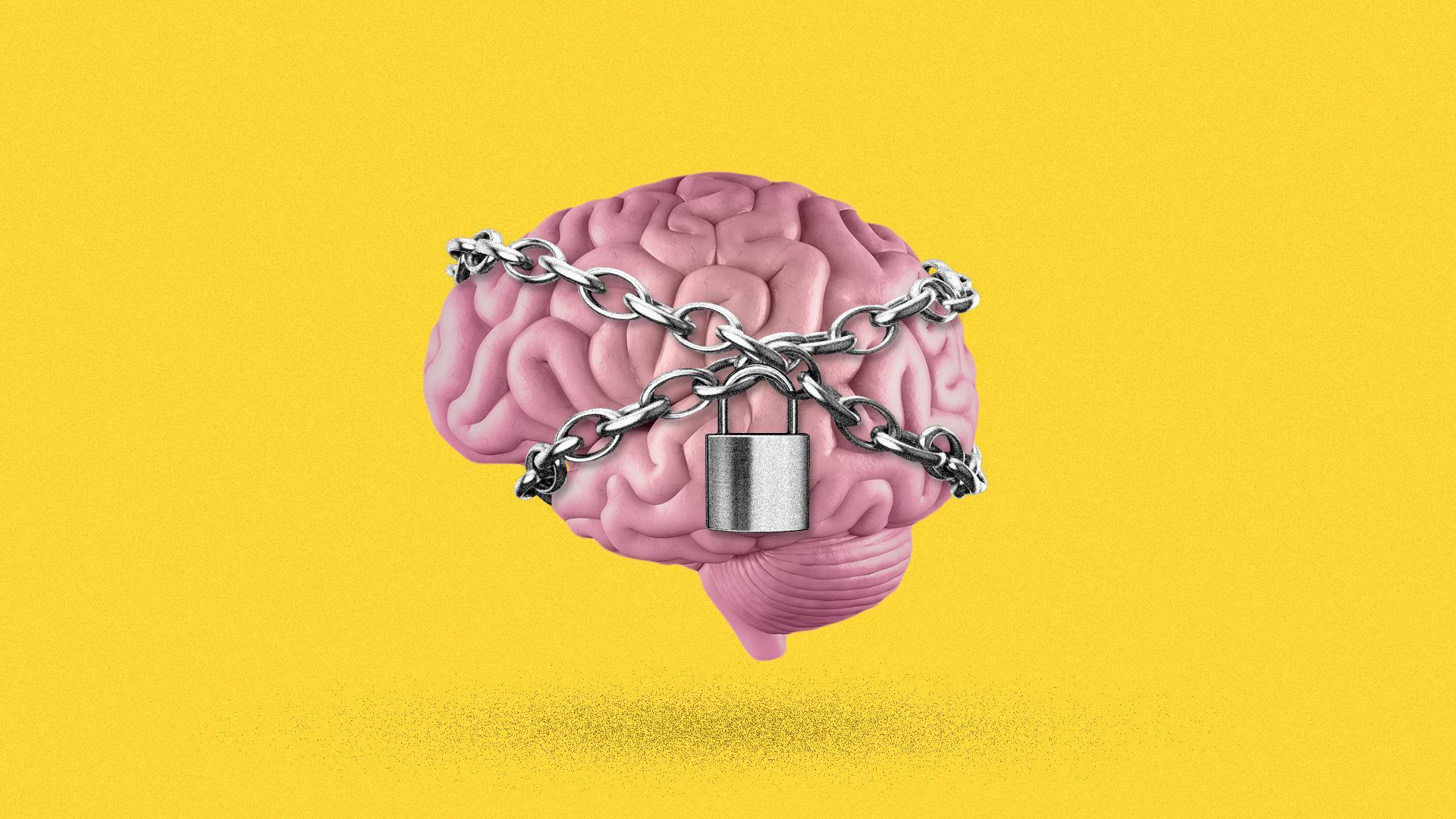 People insured with Medicaid and the Children's Health Insurance Program aren't using mental health care services at the same rate as the rest of the population, new data from the Centers for Medicare & Medicaid Services show.
Why it matters: Virtual mental health visits skyrocketed last year, but vulnerable populations went with out treatment during a time period when stress, substance abuse, anxiety and depression were at all-time highs.
By the numbers: Tens of millions of people under Medicaid and CHIP did without mental health services in 2020 compared to 2019.
The new CMS report, which recorded primary, preventative and mental health care visits between March and October 2o2o, shows a 34% drop in the number of mental health services for children 19 and younger, compared to the same time period in 2019.
Mental health services from adults aged 19 to 64 declined 22%.
The big picture: Public health officials, schools and the White House have been sounding alarms on the worsening mental illness and addiction crisis, particularly among young people, and the societal effects long-term.
In March, the Biden administration said it would funnel $2.5 billion to address mental health and substance abuse in the U.S.
What they're saying: "This new data provides a window into the impacts of the pandemic for marginalized communities – particularly children and other vulnerable people – and is critical as we work towards meeting the needs of those that rely on Medicaid and CHIP," CMS acting administrator Liz Richter said in a statement.
"While we're encouraged that people are accessing some health care services at pre-pandemic levels, there is work to do to connect people to mental health care services," she said.
Go deeper