Libor replacement race clouded by multiple alternatives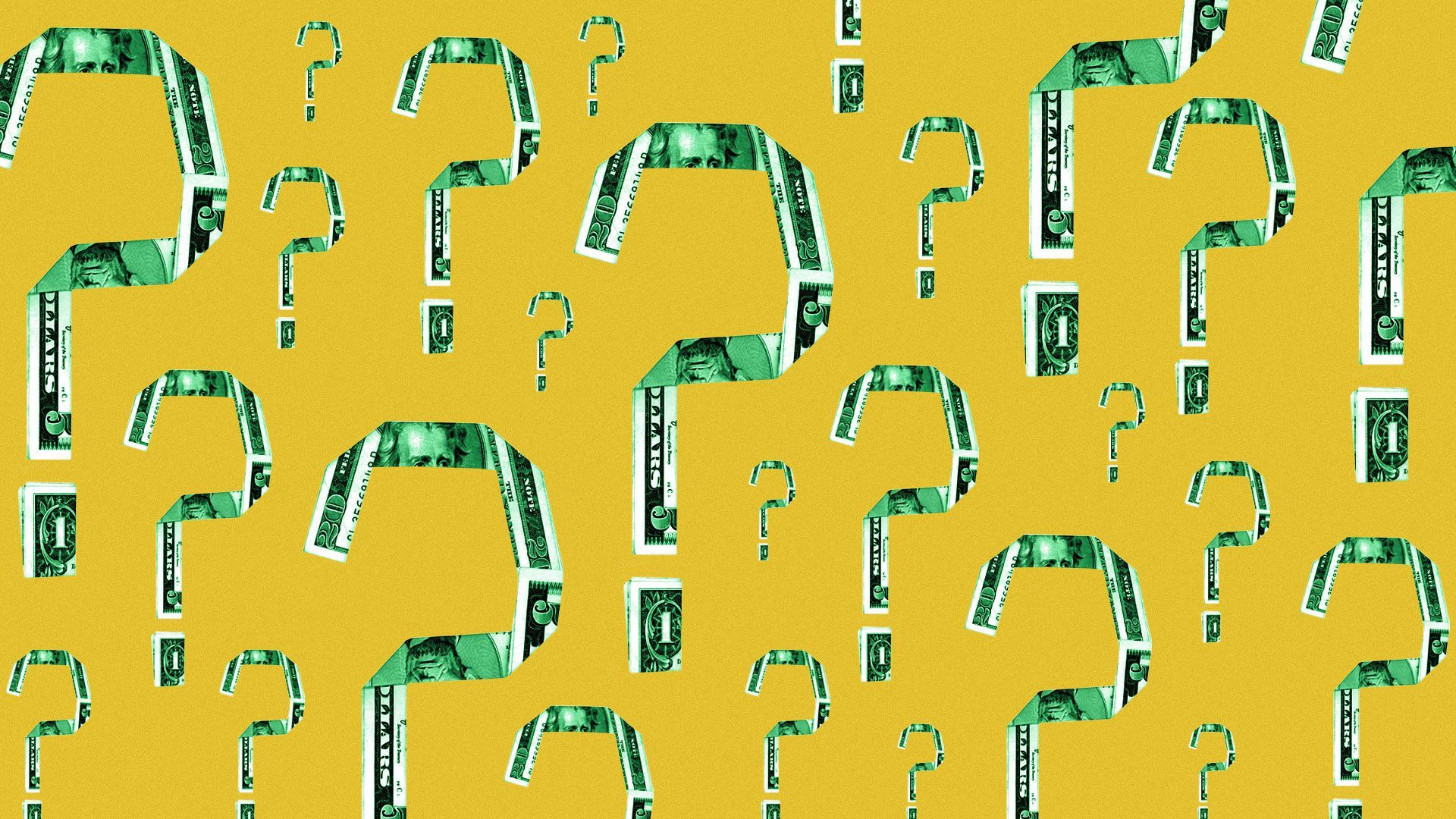 The Libor benchmark interest rate is going away soon and the transition to a replacement has been a bit bumpy.
The intrigue: Why anyone cares about this particular saga is related to the fact that trillions of dollars in corporate and consumer debt are pegged to it.
Libor fell out of favor after regulators in 2008 revealed widespread manipulation of the rate by traders at numerous banks.
Why it matters: So far investors largely aren't raising alarm bells over the uncertainty. But the process of moving to a new benchmark, called SOFR, has dragged on — and talk of using different alternative rates is increasingly cropping up.
What's new: Bank of America and JPMorgan used a new Bloomberg index in a sizable trade earlier this month, the WSJ writes. That index will compete with SOFR.
The BofA/JPM transaction could signify a fork in the road of investor opinion on the matter, as more people think multiple benchmarks will replace Libor, instead of just one, WSJ says.
What's at stake: "The swath of those impacted by Libor is vast — like $220 trillion vast," Meredith Coffey, executive VP at the Loan Syndications and Trading Association, tells Axios.
"It is the benchmark rate used in setting many adjustable-rate loans worldwide — from corporate loans to mortgages to credit cards to auto loans to student loans in various countries. And it is going away."
Watch this space: Numerous alternative rates mean investors have to do more to prepare operations, technologies — and, importantly, investment strategies — for a multirate environment.
The bottom line: Large investment banks and asset managers will undoubtedly find their way through the process. But regional banks and smaller funds may not have the same depth to adapt as quickly.
Go deeper