Facebook loses data flow ruling in EU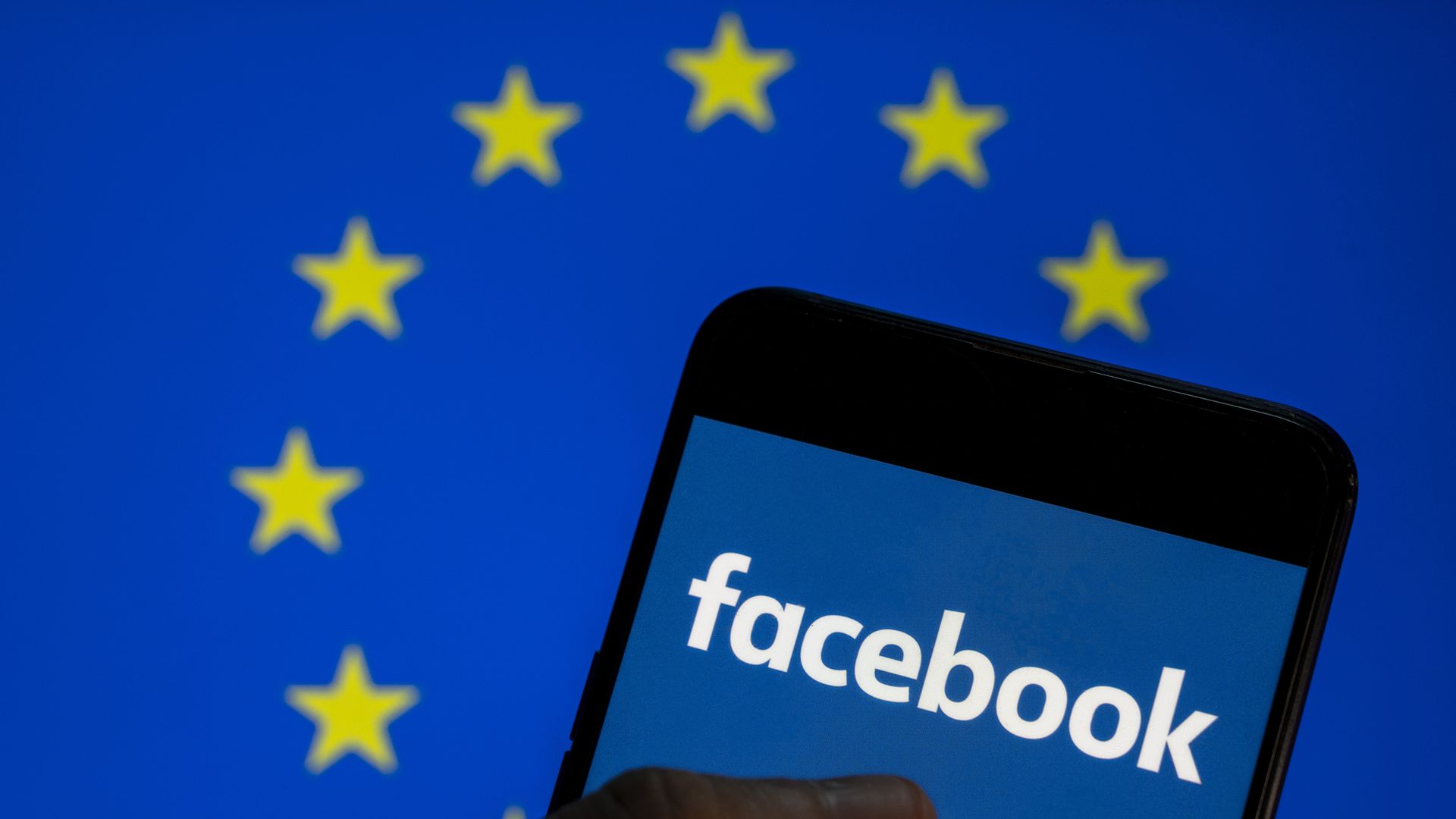 Facebook lost on Friday in its attempt to block a European Union privacy decision related to how it sends data about EU users back to the U.S.
Driving the news: Ireland's High Court dismissed procedural complaints from Facebook about a decision it had made about the data transfer last August, rejecting the platform's argument that the EU's judgment was made too hastily.
Why it matters: The decision marks another setback in a confusing situation for businesses that work internationally and send data back and forth between the EU and U.S., as Axios reported this week.
Businesses have been left in the lurch as EU and U.S. negotiators figure out guidelines for sending data back and forth with privacy protections Europeans are comfortable with. A previous deal, Privacy Shield, was invalidated last summer.
If the decision is finalized, Facebook could be forced to stop sending information about EU users to its servers in the U.S. entirely, the Wall Street Journal notes.
What they're saying: Facebook said the issues around the ruling impact thousands of American and European businesses and that it had taken appropriate safeguards to protect EU user data.
"We look forward to defending our compliance to the [Irish Data Protection Commission], as their preliminary decision could be damaging not only to Facebook, but also to users and other businesses," a Facebook spokesperson said.
Go deeper