Delaware State University cancels over $700,000 in student debt for pandemic hardship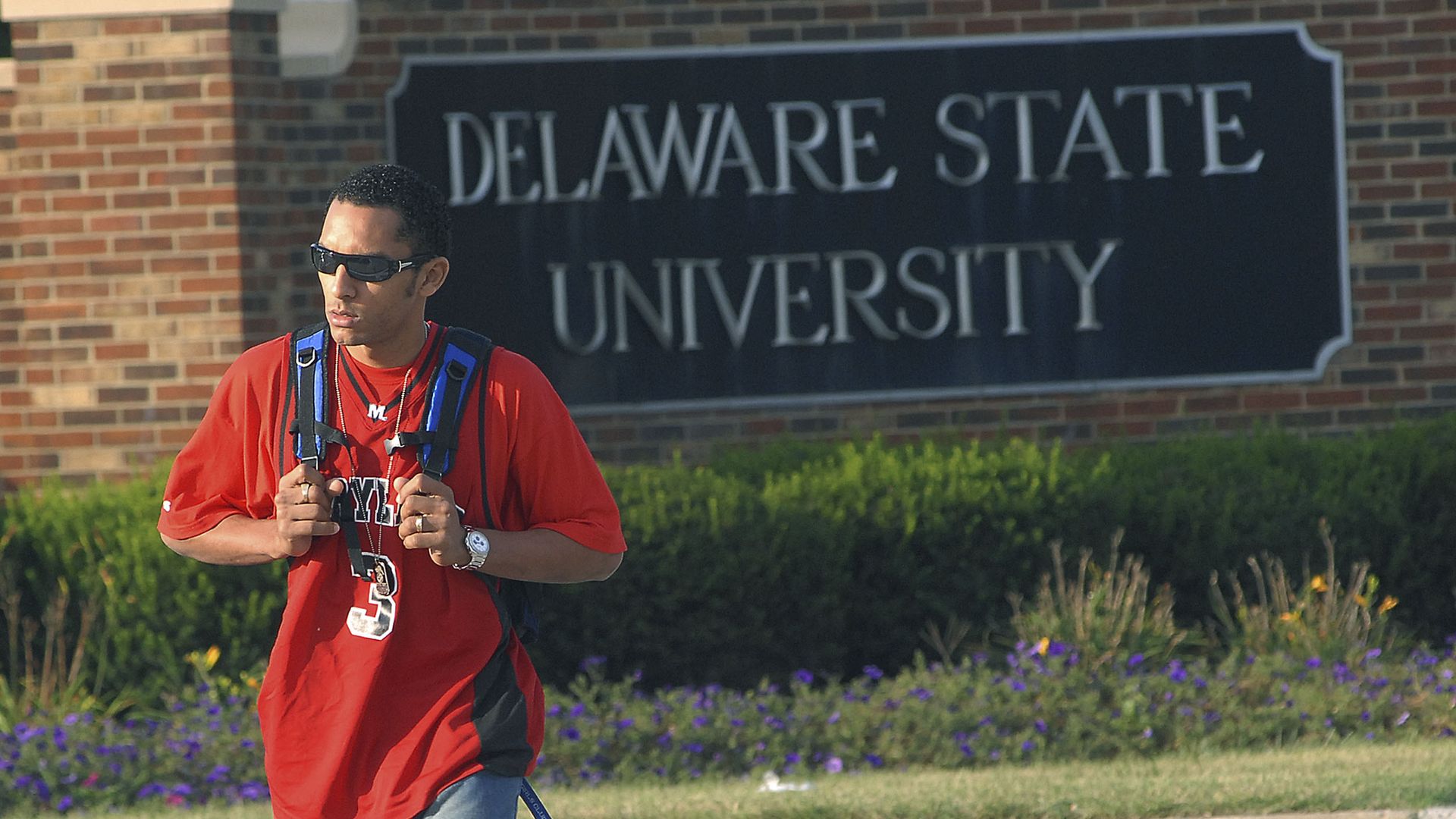 Delaware State University announced this week that it will cancel more than $730,000 in student debt for recent graduates who struggled financially during the pandemic.
The big picture: DSU — an historically Black university — used stimulus funds it received from President Biden's American Rescue Plan. The Education Department updated guidance in March allowing institutions to use that money for different needs, including cancelling some student debt, Forbes reports.
Over 220 students were eligible to receive that aid and they each received approximately $3,200 in relief.
What they're saying: "Too many graduates across the country will leave their schools burdened by debt, making it difficult for them to rent an apartment, cover moving costs, or otherwise prepare for their new careers or graduate school," said Antonio Boyle, a vice president for the university.
"While we know our efforts won't help with all of their obligations, we all felt it was essential to do our part."
Go deeper