DHS: Extremists may take advantage as U.S. relaxes COVID restrictions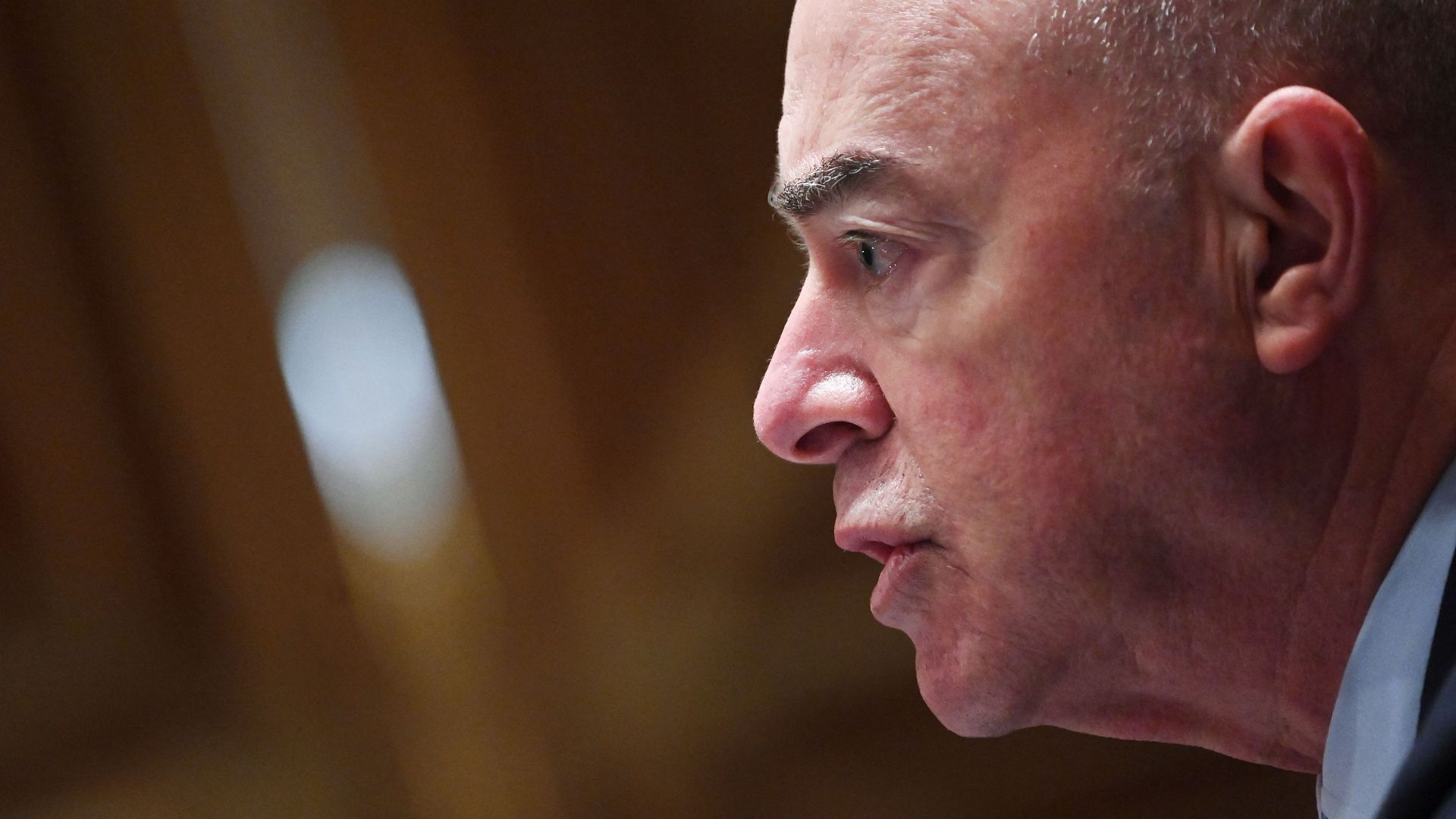 Secretary of Homeland Security Alejandro Mayorkas issued an advisory Friday warning of threats posed by domestic terrorists and other violent extremists, including those who look to exploit America's reopening.
Why it matters: Mayorkas previously called domestic extremism the "single greatest terrorism-related threat" in the U.S. In January, an insurrection at the U.S. Capitol killed at least five people.
What they're saying: In the National Terrorism Advisory System Bulletin, DHS said extremists are increasingly using social media and online forums to spread extremist narratives and coordinate.
Some racially motivated violent extremists "advocate via social media and online platforms for a race war and have stated that civil disorder provides opportunities to engage in violence in furtherance of ideological objectives," the bulletin reads.
"[O]pportunistic violent criminals are likely to exploit Constitutionally-protected freedom of speech activity linked to racial justice grievances and police use of force concerns, potentially targeting protestors perceived to be ideological opponents," the bulletin continues.
"Messaging from foreign terrorist organizations, including al-Qa'ida and ISIS, ... continues to amplify narratives related to exploiting protests."
"Russian, Chinese and Iranian government-linked media outlets have repeatedly amplified conspiracy theories concerning the origins of COVID-19 and effectiveness of vaccines; in some cases, amplifying calls for violence targeting persons of Asian descent," the bulletin notes.
"Today's terrorism-related threat landscape is more complex, more dynamic, and more diversified than it was several years ago," Mayorkas said.
"[W]e are advising the public to be vigilant about ongoing threats to the United States."
The big picture: DHS said it has increased its efforts to counter domestic terrorism since Jan. 20.
In February, Mayorkas designated combating domestic violent extremism as a National Priority Area for the first time, requiring state, local, tribal and territorial governments to devote at least $77 million of DHS grant money to the issue.
Go deeper