All congressional Democrats say they've been vaccinated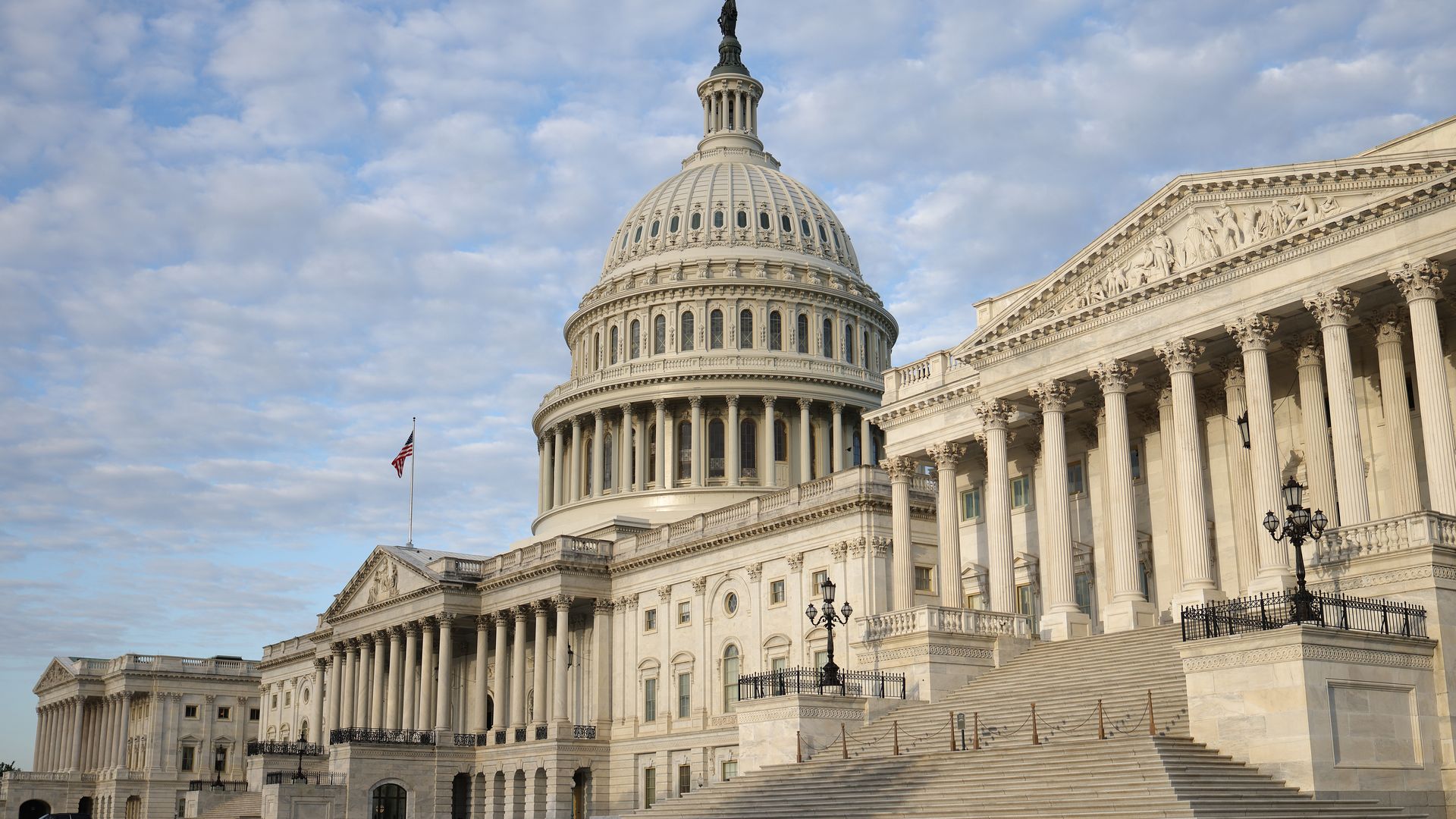 Every Democratic member of Congress said they have received a coronavirus vaccine, while House Republicans are lagging behind in getting vaccinated, according to CNN.
Why it matters: After the Centers for Disease Control and Prevention announced that vaccinated people no longer have to wear masks during certain indoor and outdoor activities on Thursday, House Speaker Nancy Pelosi (D-Calif.) said face masks would still be required in the House until all members and floor staff are vaccinated.
"Are they all vaccinated?" Pelosi asked Thursday when questioned if masks rules in the chamber were going to change after the new CDC guidelines.
By the numbers:
House of Representatives: All 219 House Democrats told CNN they have been inoculated against the virus.
Only 95 of 212 House Republicans said they have been vaccinated, while 112 did not respond to CNN's questions.
Reps. Tom Massie (R-Ky.) and Guy Reschenthaler (R-Pa.) said they have not gotten a vaccine since they have antibodies from a previous infection.
Reps. Greg Steube (R-Fla.), Kat Cammack (R-Fla.) and Marjorie Taylor Greene (R-Ga.) said they did not want to share their private information with CNN.
Senate: 50 Senate Democrats said they have been vaccinated.
46 of 50 Republican senators reported being vaccinated, while Sens. Kevin Cramer (R-N.D.) and Mike Braun (R-Ind.) did not share their vaccination status.
Sens. Ron Johnson (R-Wisc.) and Rand Paul (R-Ky.) said they already had been infected by the virus and therefore do not need a vaccine.
The CDC recommends that people who were previously infected with COVID-19 still get the vaccine.
The big picture: Polling has shown that vaccine hesitancy is more common among people who identify as Republican, and vaccine hesitancy in general hampers the country's ability to achieve herd immunity against the virus.
Go deeper