Risk tolerance for vaccinated Americans put to test with mask guidance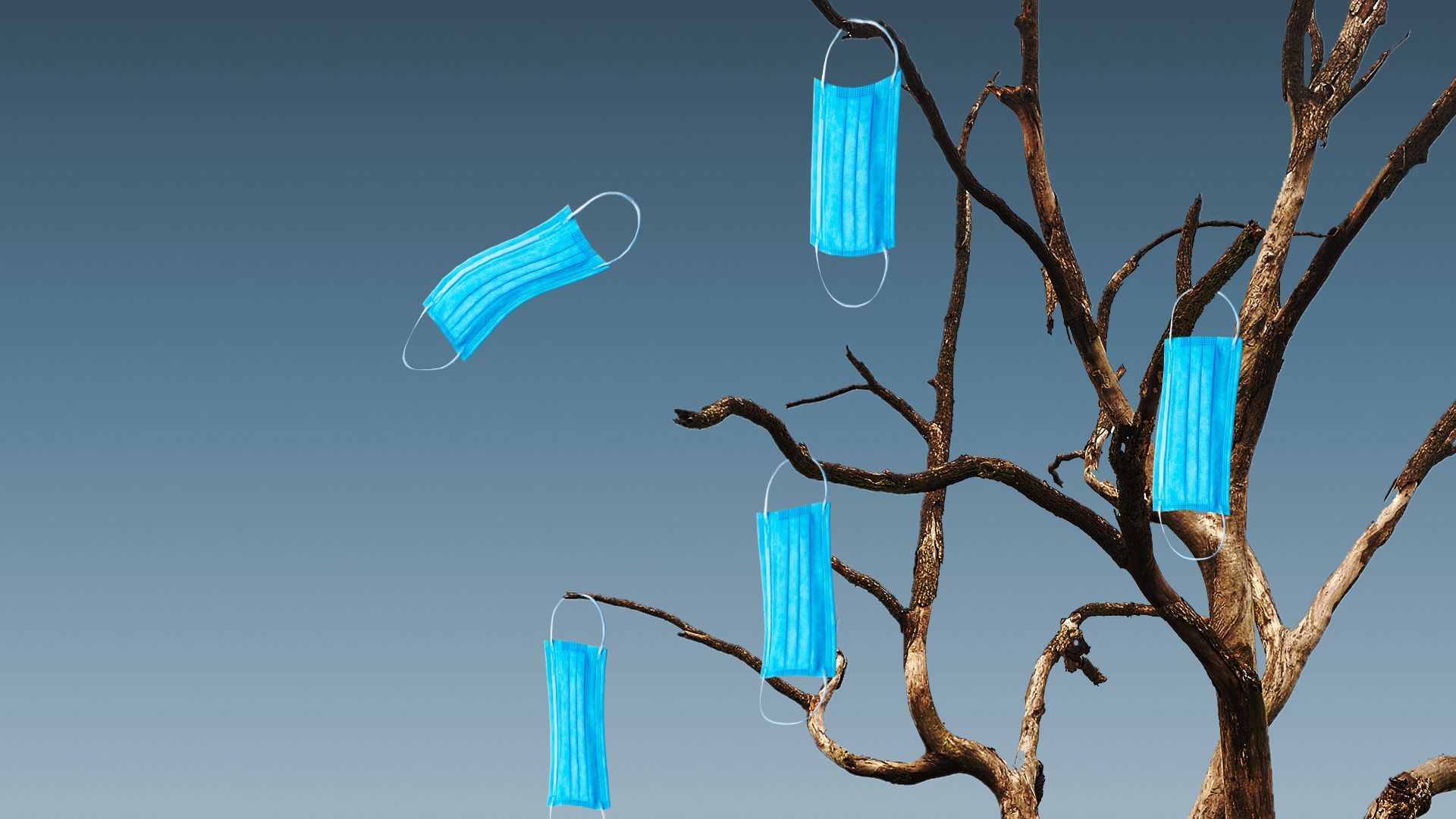 The CDC announced Thursday that fully vaccinated people no longer need to wear masks indoors.
Why it matters: The U.S. is entering a new stage in the pandemic where the public — vaccinated or not — will need to assess its own risk tolerance in shared spaces.
The big picture: Despite emerging evidence that vaccinated people are less likely to transmit the virus, the mass inability to validate vaccinations may be enough for some to keep their masks on in crowded or indoor spaces for a while longer.
"The risk is extremely low of getting infected if you're vaccinated," NIAID director Anthony Fauci said. But, "there are those people who don't want to take that risk and they shouldn't be criticized."
What's happening: Most states have already lifted mandates or are planning to. Grocery stores or restaurants, at least in some regions, will likely still require some mask use until more people are vaccinated.
As of Wednesday, about 154 million people have received at least one dose, but only about 117 million people have been fully vaccinated.
As the public awaits more guidance on travel and schools, decisions on whether to lift mask policies may come down to the local and county level, CDC director Rochelle Walensky said.
Yes, but: Less mask-wearing by vaccinated government officials and vaccinated people overall could reinforce the message to the hesitant that vaccines will speed the return to normalcy Jennifer Nuzzo, senior scholar at the Center for Health Security at the Johns Hopkins Bloomberg School of Public Health, tells Axios.
"People's perception that vaccines change nothing is a hindrance to their willingness to get vaccinated," she said.
What they're saying: "Personal responsibility is nonetheless still critical to ensure we finally fully control the pandemic as soon and effectively as possible so we can all soon enjoy a fully open society and economy," Luis Schang, a molecular virologist at Cornell University, said.
The other side: "It's clear that outdoor activity is safe without masks and distancing, but indoor venues still pose risks," The O'Neill Institute for National and Global Health Law and Georgetown University Law Center, said in a statement.
"The difference between a supermarket, a restaurant or a gym (where masks aren't required) and an airport (where they are) doesn't make sense and isn't supported by science."
Go deeper