Pennsylvania's $64 billion teachers pension misstated investment returns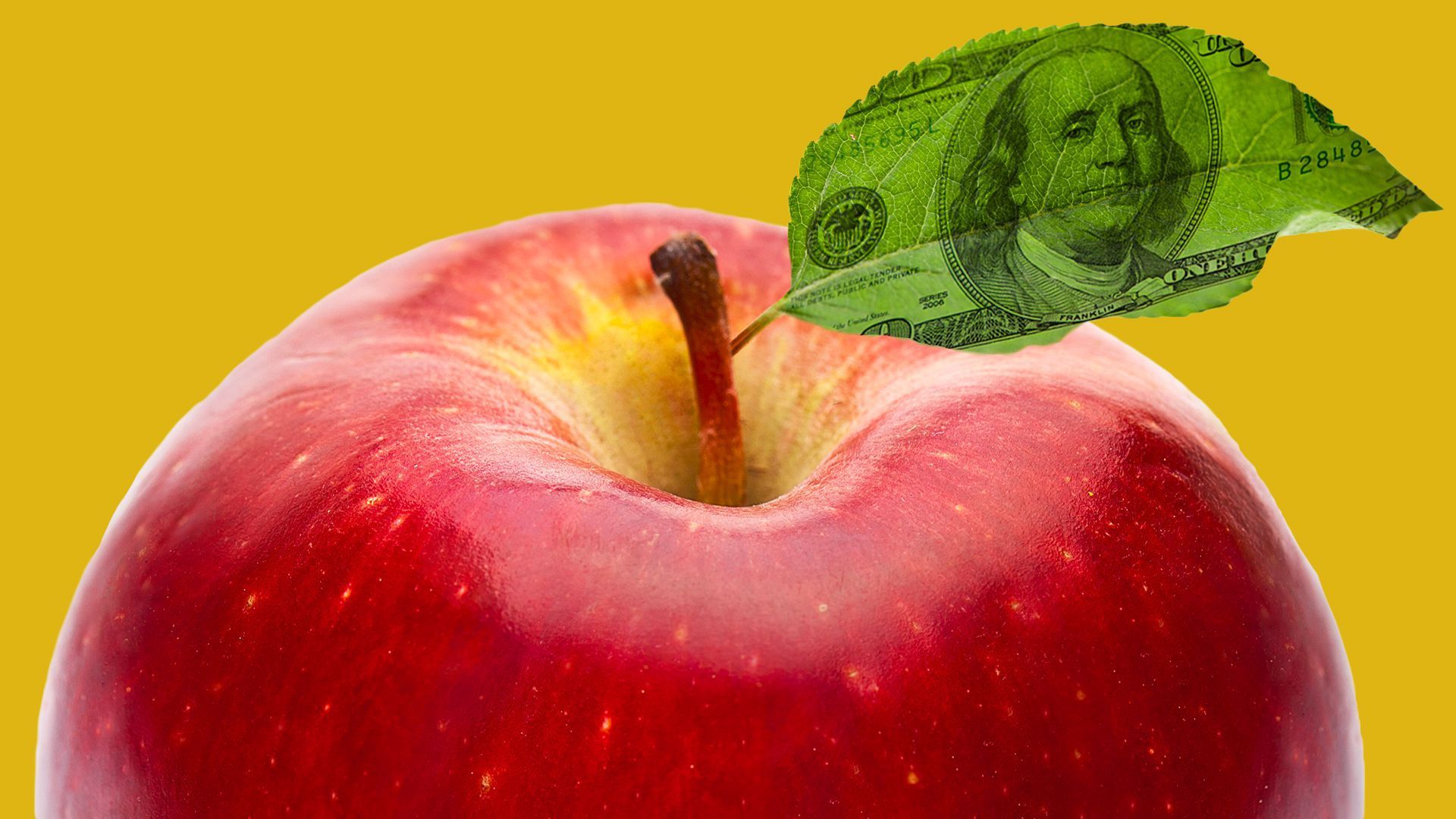 Pennsylvania's $64 billion teachers pension fund is under fire for misstating its investment returns.
Why it matters: The dispute impacts whether or not around 100,000 active Pennsylvania teachers need to increase their annual pension contributions.
Background: PSERS is legally required to increase employee contribution rates if it doesn't meet certain investment benchmarks. In this case, it's 6.36% over the prior nine years.
PSERS appeared to have just cleared that hurdle, in December reporting a 6.38% rate, which meant teacher contributions would remain flat.
In March, PSERS announced that its outside consultant had made a "calculation" error, and that the correct nine-year performance figure was 6.34%. Thus, teachers would need to pay more — with the new rates in effect through at least July 2024.
The big question, of course, is if this was just an honest mistake or an intentional effort to keep PSERS below the threshold.
Under normal circumstances, PSERS would get the benefit of the doubt. But the pension is under federal investigation related to around $13.5 million in real estate investments near its Harrisburg headquarters, and it's possible that the probe also extends to the portfolio performance figures.
Just yesterday, a PSERS board member hired an outside "transparency council," after being unable to obtain satisfactory answers about how the returns were calculated.
Collateral damage: The controversy also has stirred up animus toward alternative investments, in which PSERS is very heavily involved.
Just check out this N.Y. Times story that somehow manages to conflate all of the above troubles with PSERS also backing a buyout fund whose portfolio includes a prison payphone operator.
It seems the tenuous argument goes something like: Alternative investments are more exotic and more secretive than are public equities, so more prone to book-cooking
The bottom line: PSERS needs to get its house in order.
Go deeper