Ships stuck in Mississippi River after Memphis bridge cracks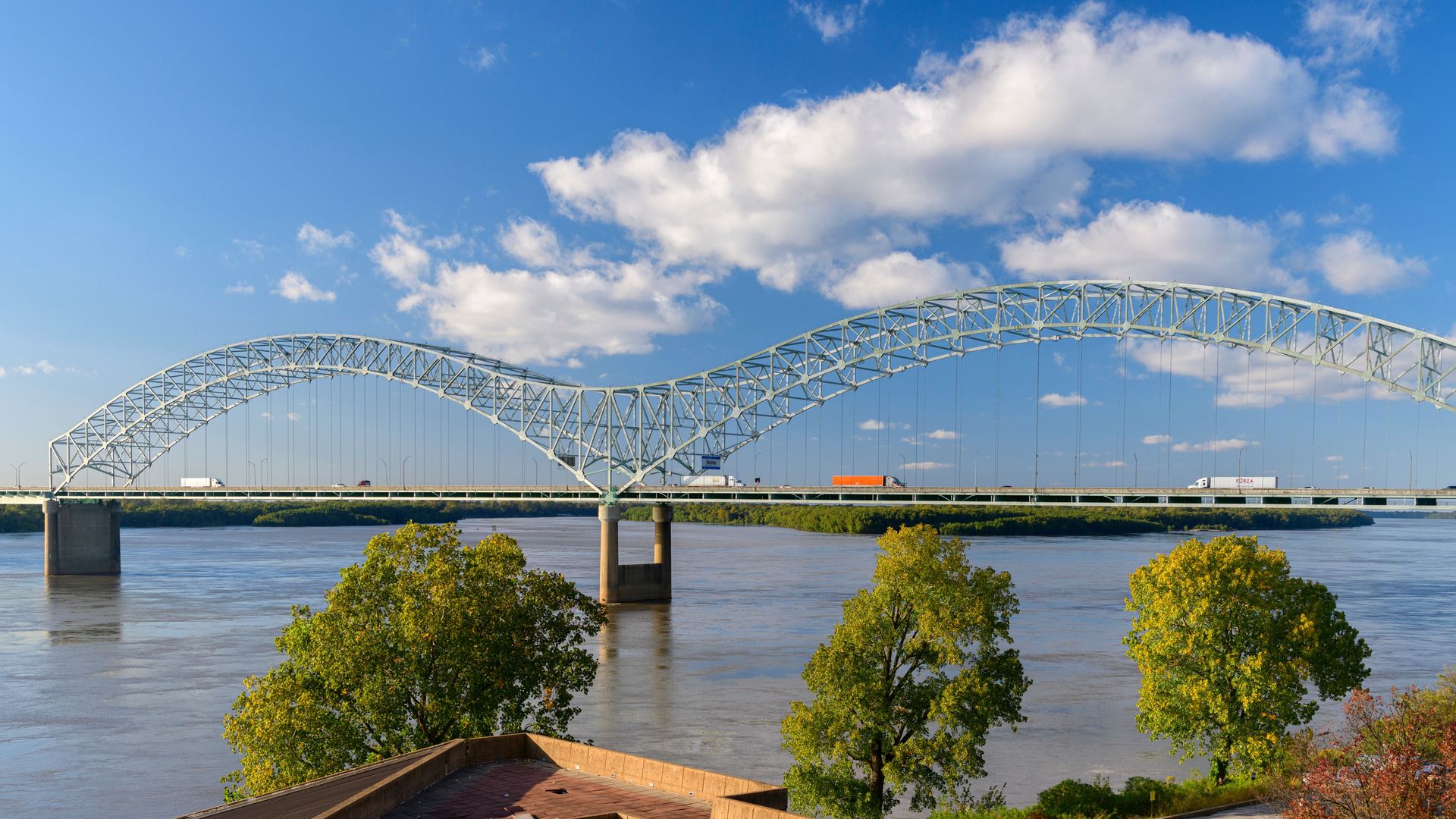 More than 700 barges are stranded on the Mississippi River after inspectors discovered a large crack in a bridge near Memphis, Tennessee, Bloomberg reports.
Why it matters: The blockage, which closes off the biggest route for U.S. agriculture exports when at its busiest, comes as President Biden is pushing Congress to pass his $2 trillion American Jobs Plan, which seeks to improve the country's infrastructure.
The big picture: "The disruption hit as strong demand for U.S. corn and soybeans has tightened inventories and pushed crop prices to their highest in more than eight years," Reuters writes.
A sustained halt could negatively impact the crop market since most corn and soybeans pass through the Mississippi River en route to export terminals along the Gulf of Mexico.
What they're saying: "The length of the blockage is important," Colin Hulse, a senior risk management consultant at StoneX in Kansas City, told Bloomberg. "If they cannot quickly get movement, then it is a big deal. If it slows or restricts movement for a longer period it can be a big deal as well."
What's next: The bridge will be closed indefinitely while the Tennessee Department of Transportation conducts repairs, per Bloomberg.
Go deeper