Hertz shareholders in line for $8 recovery under bankruptcy plan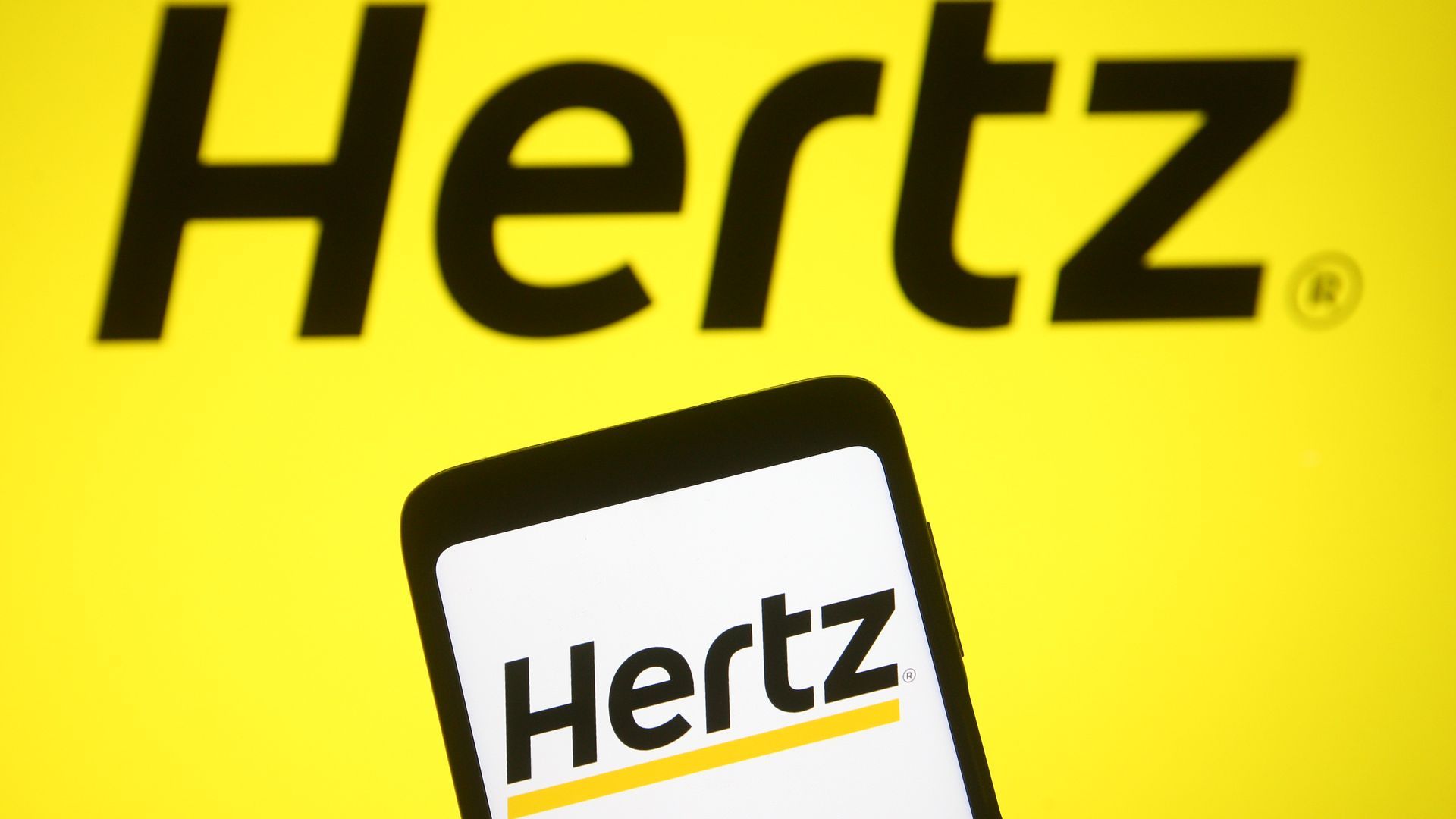 Hertz was the original meme stock we couldn't make sense of. A Robinhood-fueled stock frenzy after the car rental giant's May 2020 bankruptcy filing spawned finger-wagging and ridicule — but it turns out the day traders were right.
What's new: Hertz's latest bankruptcy plan, in which Knighthead Capital Management and Certares Management will buy the company for $7.4 billion, calls for equity holders to receive about $8 per share, Bloomberg reported Wednesday.
Why it matters: Usually shareholders of bankrupt companies lose their entire investment, while the distressed debt investors make money by taking over the company. That isn't happening this time.
Our thought bubble: The unusual payout stems from a string of rare events that make it unlikely to be repeated very often, if at all.
Those circumstances include a once-in-a-generation (hopefully) pandemic, unprecedented government intervention in market liquidity, and supply chain issues that have more recently made rental car rates skyrocket.
Backstory: Hertz filed for Chapter 11 after car rental volumes evaporated at the onset of the pandemic.
The technical reason the company headed to court is that it effectively got a margin call on debt backed by its fleet of cars when the refinancing market was also all but shut down.
Hertz stock was around $3 at the time and shot up as high as $6.25 in June.
The stock euphoria was ignored and ridiculed by investors who thought they knew better — mostly in the bond market. The company's unsecured bonds were trading at a mere 30 cents on the dollar, and they stood in line to be repaid in full with funds from a bankruptcy sale — ahead of the stock.
Yes, but: Soon after Hertz filed, people were already renting cars again, for a summer travel season that would lack the option of European vacations or flying to islands.
An unexpected bidding war this past month resulted in billions more to hand out to pre-bankruptcy investors, compared with Hertz's original debt repayment plan.
The bottom line: The rapid fall and quick recovery in the economy and markets created many winners and losers. Hertz shareholders were among the lucky.
Go deeper