Eva Longoria to help with farmworkers mental health project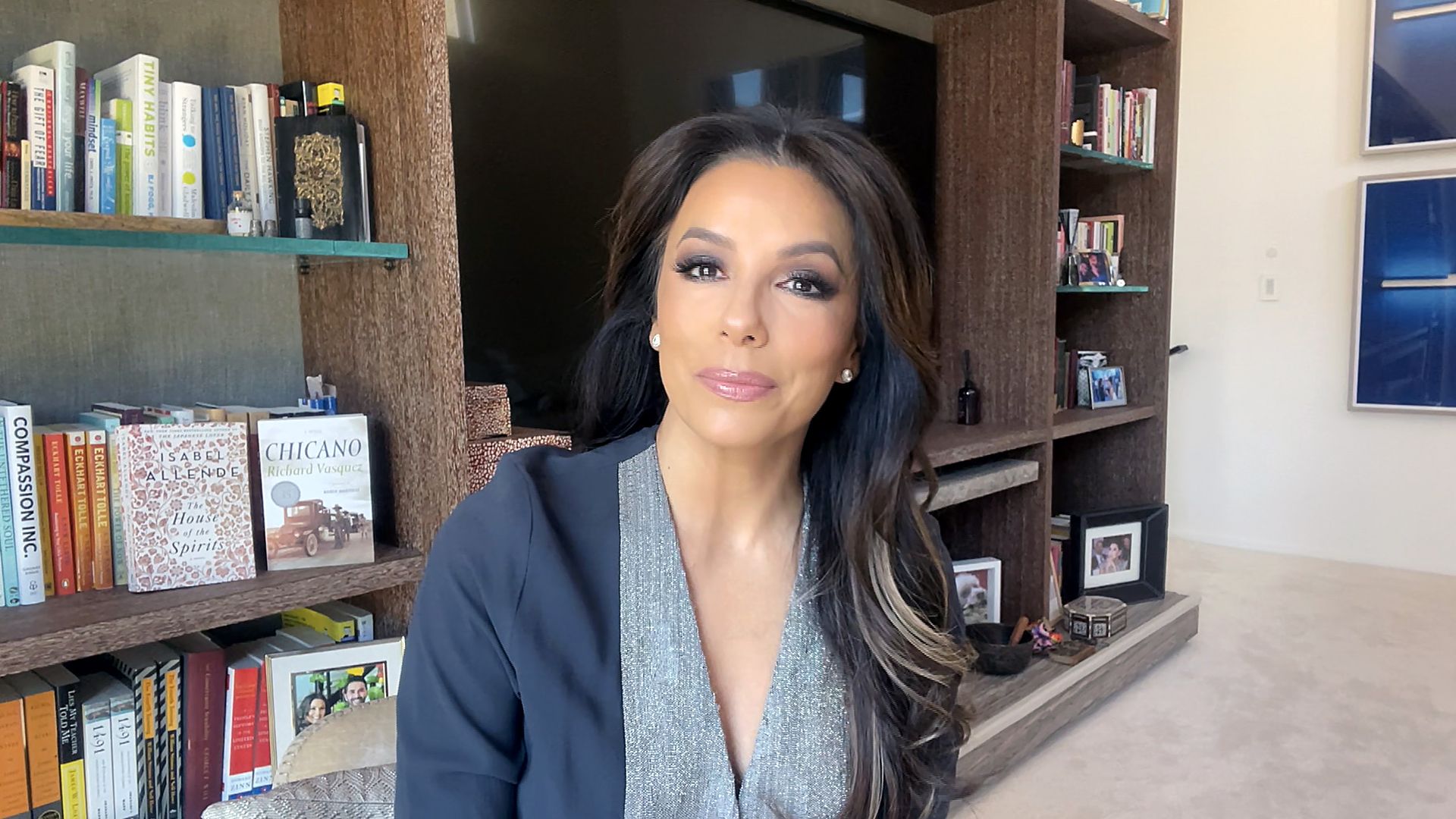 Actor and filmmaker Eva Longoria Bastón is lending her name to help bring mental health services to farmworkers in the U.S.
What's happening: A new program called "Healing Voices," launching this month in California and Florida, will study the needs of 100 farmworkers and determine how to bring more services to workers in the fields.
Details: Justice for Migrant Women president Mónica Ramírez and Longoria and her foundation created "Healing Voices" with the goal of finding ways to provide 3 million farmworkers mental health services amid the COVID-19 pandemic.
Ramírez said farmworkers have been deemed essential workers and have put their lives on the line to keep feeding other U.S. residents.
The program will examine a small selection of farmworkers with the goal of convincing the federal Occupational Safety and Health Administration to strengthen regulations against emotional abuse faced by farmworkers.
What they're saying: "The pandemic has created or worsened mental health challenges for people across the country. That includes our farmworkers, who have gone to work in the fields every day — often in unsafe conditions — to ensure the rest of us have food on the table," Longoria said.
"Our work to prioritize their mental and emotional well-being is just one step in addressing the ongoing lack of health and social services available to farmworkers."
Ramírez said most of the participants in the study are Latino, mainly Mexican Americans.
The big picture: A poll released in December by the American Farm Bureau showed that 66% (2 out of 3) farmers/farmworkers say the pandemic has affected their mental health. 
What's: Organizers hope to broaden the program across the country, using the same curriculum to help farmworkers with mental health.
Go deeper