Eating insects: A sustainable protein source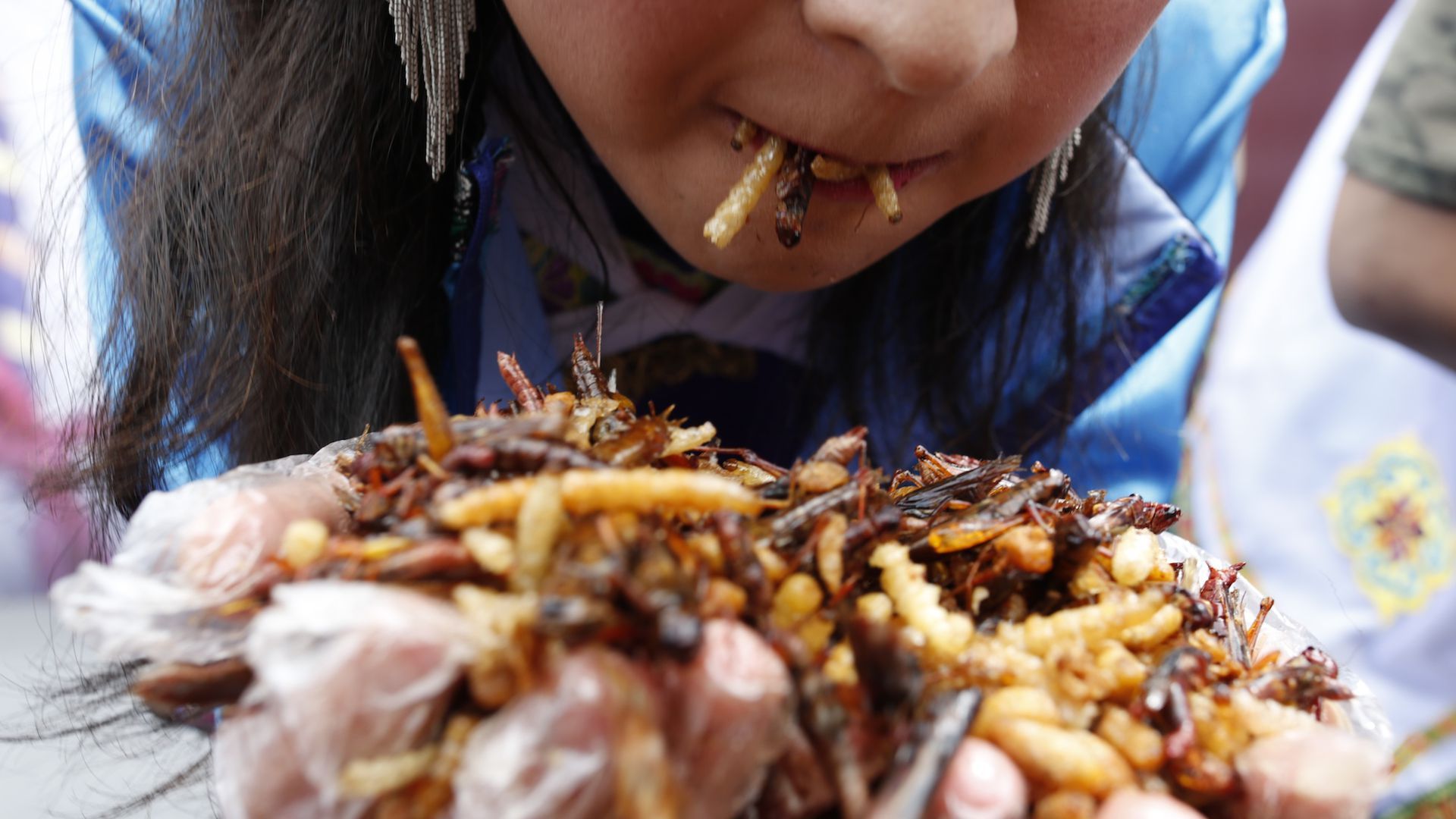 The emergence of Brood X cicadas is renewing calls for one very simple way to deal with insect populations: eat them.
Why it matters: Entomophagy — the eating of insects — is practiced by more than 2 billion people around the world, and it's a highly sustainable way to consume protein.
But for most people in the West, it's still the final frontier of gustatory exploration.
By the numbers: According to a 2013 UN report, edible insects have what is known as a "high food conversion rate."
On average, insects can convert 2 kg of feed into 1 kg of body mass, compared to an 8-to-1 ratio for cattle, while pigs produce 10–100 times more greenhouse gases per kg of weight than mealworms.
Context: Cicadas — which are about to become extremely if temporarily abundant — "taste like shrimp," entomologist Brian Fisher told Wired.
Joseph Yoon, a chef and the executive director of Brooklyn Bugs, told the Washington Post he thinks cicadas could be an on-ramp to entomophagy for squeamish Americans, and he plans to produce cicada dishes for pop-up restaurants.
Those who want to try out recipes at home can peruse the online cookbook "Cicada-licuous," produced by the ecologist Jenna Jadin.
Go deeper