Biden admin grants Jones Act waiver to ease fuel shortages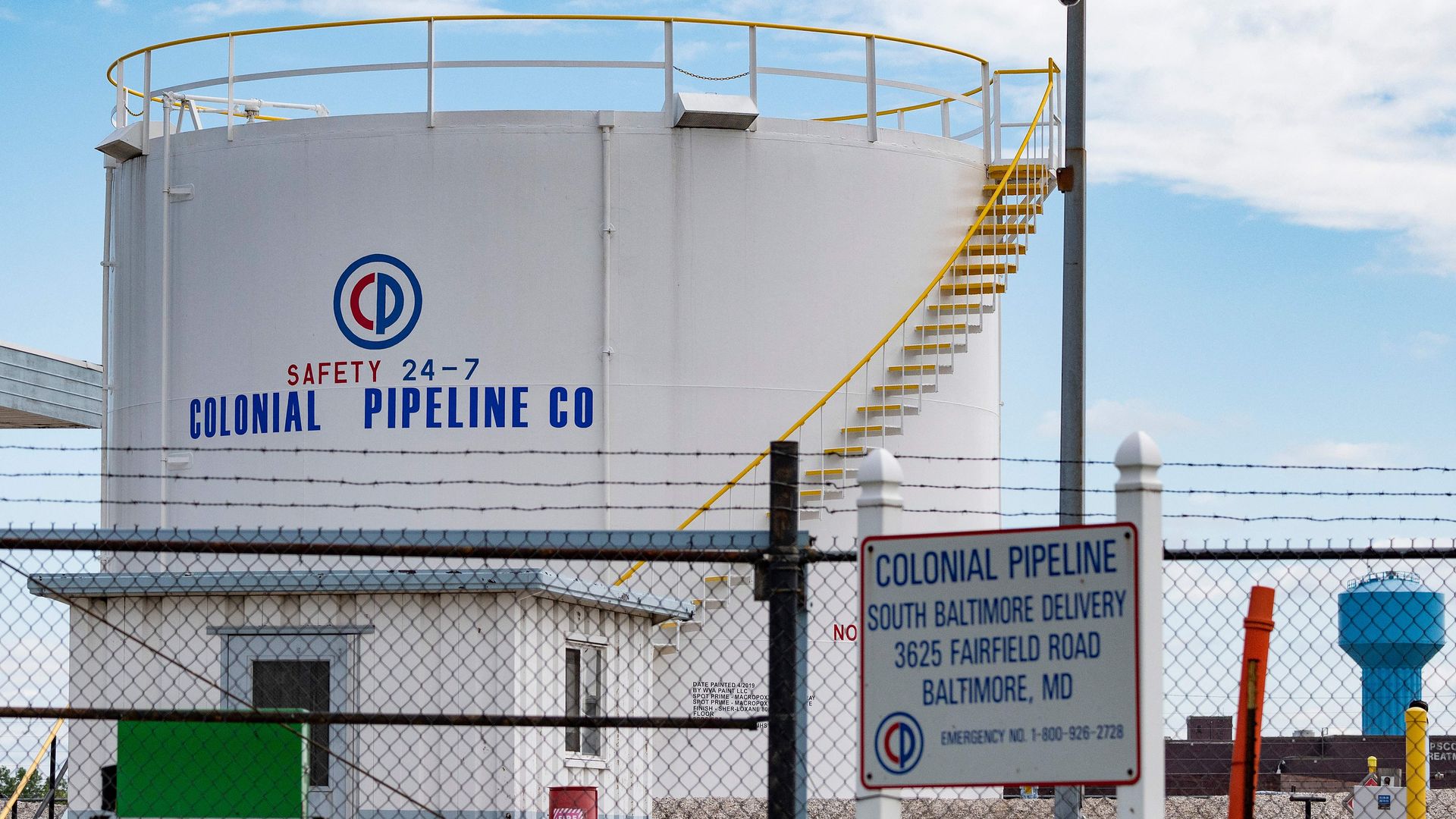 The Biden administration approved a temporary waiver of shipping requirements late Wednesday to help Colonial Pipeline transport fuel, as service resumes across the U.S. following last week's ransomware attack that that took it offline.
Why it matters: The century-old Jones Act requires ships to be built in the U.S. and crewed by American workers, but the waiver means foreign companies can transport gasoline and diesel to areas where there are fuel shortages.
At least 11 states and Washington, D.C., have reported gas shortages since last Friday's hack.
Homeland Security Secretary Alejandro Mayorkas' waiver "will enable the transport of additional gas and jet fuel between the Gulf Coast and East Coast ports to ease supply constraints," White House Press Secretary Jen Psaki said in a statement early Thursday.
What else they're saying: "As supplies return to normal, we will also continue our whole-of-government effort to mitigate any challenges," Psaki said, pointing to actions by agencies including the EPA, the Department of Transportation (DOT) and the Department of Energy, and President Biden's executive order to improve cybersecurity.
"President Biden and the White House will monitor the situation closely in the coming days, and continue to urge Americans to just purchase what they need, and not hoard fuel, as supply is restored," Psaki added.
The big picture: Colonial began on Wednesday evening restarting operations for the 5,500-mile pipeline that carries 45% of fuel supplies in the eastern U.S.
The DOT's Federal Motor Carrier Safety Administration issued a regional emergency declaration Monday for 17 states and D.C. to keep fuel supply lines open, and several governors declared states of emergency the following day.
Biden officials have been acutely sensitive to the images of lines outside gas stations and Republicans have referred to the president as a "modern-day Jimmy Carter," Axios' Jonathan Swan and Alayna Treene report.
Go deeper: Inside the White House response to Colonial hack
Editor's note: This article has been updated with more details on the waiver and further context. It also changed the headline to reflect the waiver is a Jones Act waiver, not a specific waiver for Colonial.
Go deeper